A few months ago, Justin Bieber was crowned king of Twitter when his followers outnumbered those of Lady Gaga. These days, the Canadian crooner has 37,274,495 followers and counting, a notable achievement, no doubt. Or is it ...?
Apparently, not all of those 37 million followers are real. In fact, 16.7 million of them are what experts consider "fake" fans -- almost half of Bieber's following (45 percent, to be precise). Another 2.6 million accounts are inactive. What do "fake" fans mean, exactly?
According to Socialbakers, a company that specializes in social media analytics, "fake" followers are defined by the following criteria:
The account is following less than 50 people and has less than one follower.
They repeat spam phrases like "diet," "make money," and "work from home."
Tweets are repeated more than three times.
More than 90% of the account's tweets are retweets.
More than 90% of tweets are links and the profile has a following: followers ratio of 7: 1 or more. This means the profile is following 7 users while only being followed by 1.
The account has never tweeted.
When a Twitter user has 20-50 percent "fake" followers, as in Bieber's case, Socialbakers advise to "be cautious" but add "If you have a large number of followers, it is expected that some will be inactive or fake."
What may be most interesting is that when you take these parameters into account and apply them to the top 10 most followed accounts on Twitter, Lady Gaga actually beats Bieber. He has only 17.8 million "good" followers, Gaga has 19 million.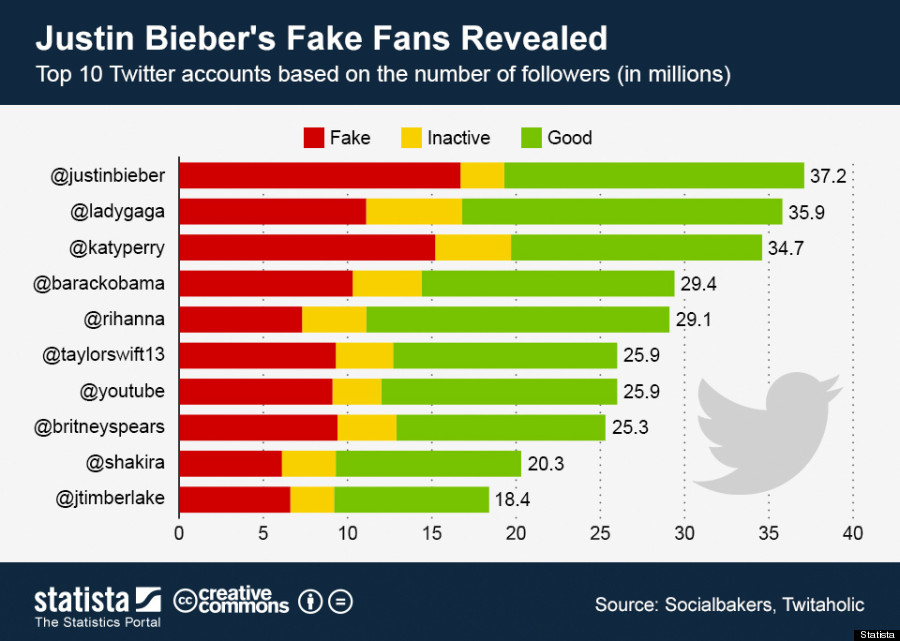 Source: Statista
Before You Go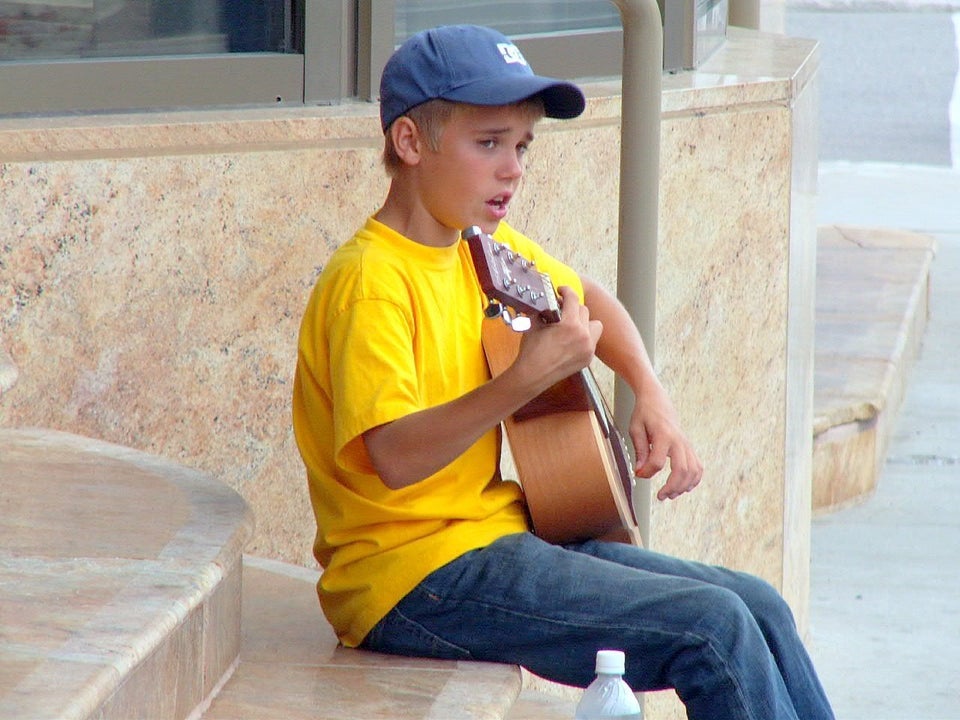 Justin Bieber through the years
Popular in the Community