It turns out that Justin Bieber's Hamptons brawl was all "over a little white H&M bow tie," and here we were thinking he was fighting about something really important and valorous. The petit Canadian is getting in trouble a lot lately and plenty of celebrities have offered wise words of advice, but none of it seems to be working. As a public service, we've rounded up all the impossibly silly things the tiny pop star has gotten into trouble for lately. It's almost hard to Belieb.
Biebs stopped on his way out of a New York restaurant to pee in mop bucket and casually shout "F--k Bill Clinton!" TMZ obtained a copy of the video, in which Bieber and his friends are being predictably infuriating.
The Biebs got into more legal trouble, when he met a photographer with an "MMA-style kick." After a date with his former girlfriend Selena Gomez, Bieber jumped out of his Mercedes and attacked paparazzo Jose Osmin Hernandez Duran with a martial arts shot to the stomach. Ouch.
Bieber notoriously rolled into a 7 p.m. Iowa concert at 10 p.m. Officials later claimed Bieber's portion of the show was set to start at 9:30 ... but still. He also showed up late for concerts in Germany, London and Dubai.
Putting Things Down His Pants
When a fan threw her (we're assuming) phone onstage after he had asked people to "refrain" from throwing things, Bieber responded with the obvious course of action: rubbing it on his junk before tossing it back into the crowd. "Do guys want me to keep performing or what? Refrain means DON'T throw things on stage" he spit into the mic. We can think of at least one thing it would be great for Bies to refrain from doing...
Disrespecting Historical Figures
Justin's tour bus was seized at the Canadian border when "marijuana and drug paraphernalia" was found on board. Although Justin was conspicuously missing at the time, it wasn't the first incident in which the pop star was associated with the marijuana pot weed. When rumors of Justin smoking first spread, the especially troubling hashtag #cut4justin spread on Twitter.
Warning: Self-harm is never okay or a logical response to anything Justin Bieber does.
Underage drinking is not really a huge deal ... unless you are doing it publicly and the bars you frequent are suffering major fines, because, like, you're a public figure and people know your age. One Chicago nightclub in particular was charged over $1,000 for letting the little Canadian on the guest list.
Bieber brought his capuchin monkey Mally to Germany, but when he "failed to produce vaccination and import papers," his pet was confiscated at the Munich airport. Customs cared for the monkey for a short time, until the tiny Canadian surrendered poor Mally to a German zoo. Biebs has yet to pay the $8,000 he owes the Federal Agency for Nature Conservation.
When Bieber tweeted a request for his fans to commit piracy,
he invoked the rightful anger of Ultimate Fighting Championship president Dana White.
To be fair, no one told Justin that the rules apply to him.
Before You Go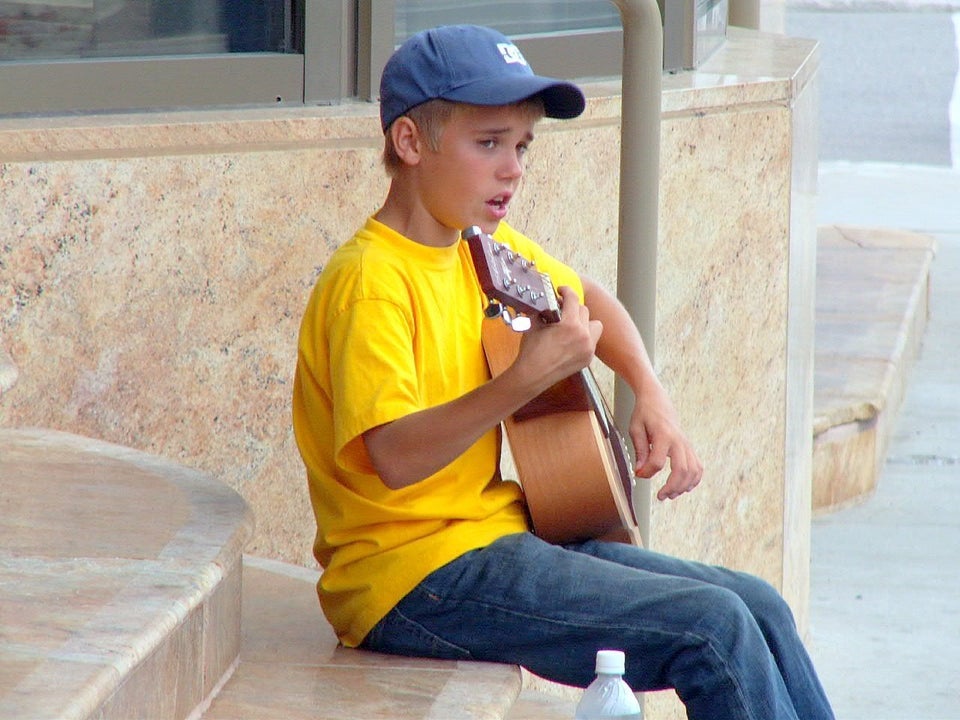 Justin Bieber through the years
Popular in the Community