 Justin Bieber, you've really outdone yourself this time!
The pop star was roundly mocked for his Vanilla Ice-inspired outfit at the Heat/Pacers Game 7 Conference Final game on Monday night, not least of which because his hat was about a thousand times too big for his body. It was such a bad look for him that we couldn't help but offer some better choice of hatwear, because we here at HuffPost Comedy are fashion experts.
Check out our suggestions for hats that would make Bieber look less ridiculous than his ridiculously big Heat hat.
Aretha Franklin's inauguration hat: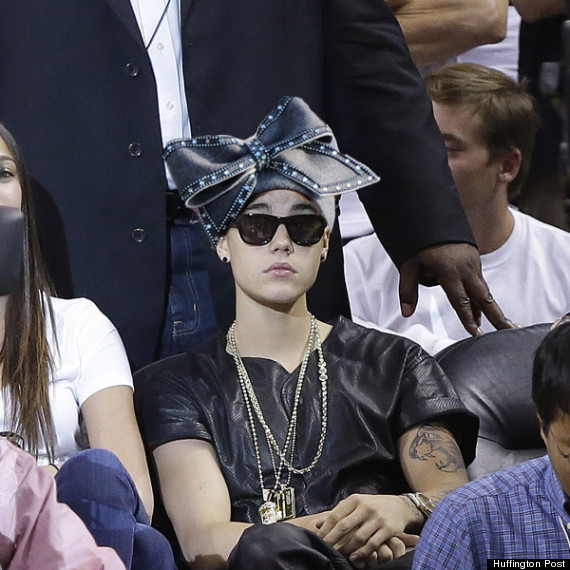 Princess Beatrice's Royal Wedding hat: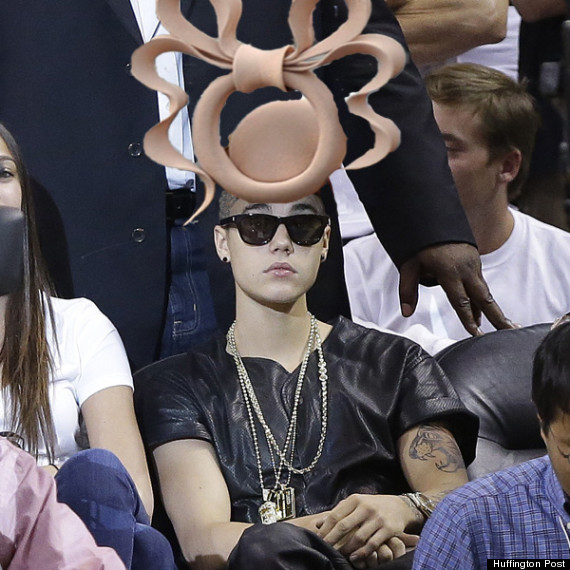 As a Conehead: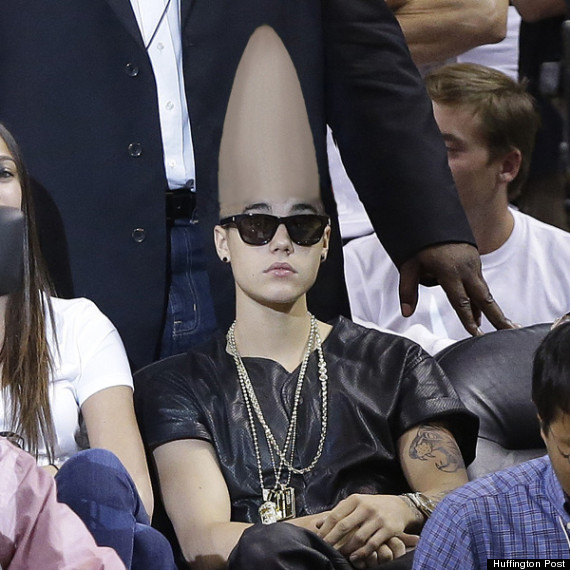 Carmen Miranda's fruit hat: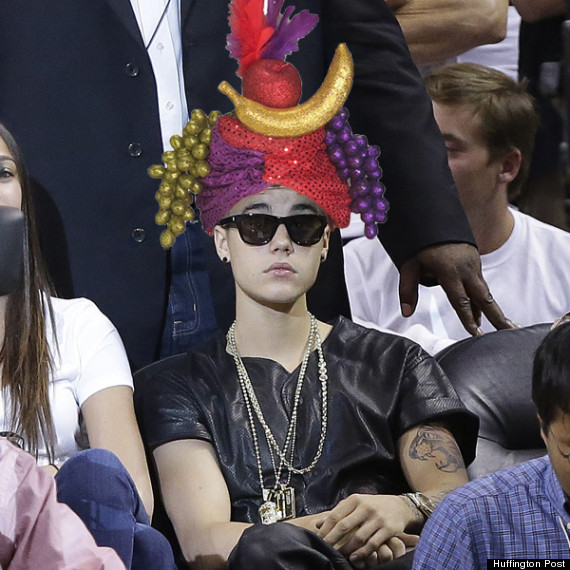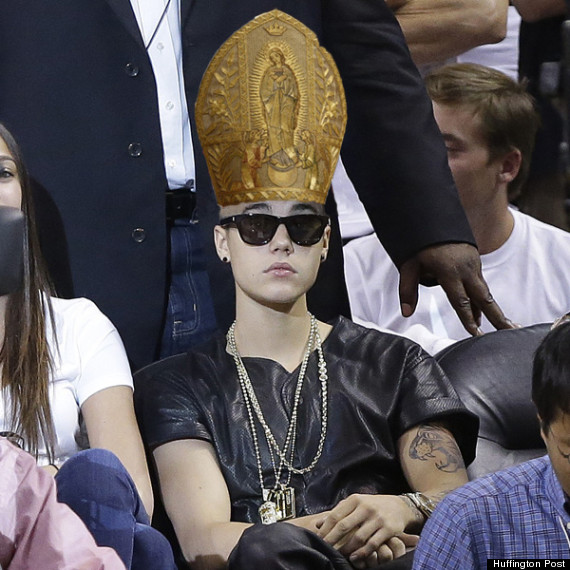 Popular in the Community