We don't always leap to Justin Bieber's defense, but the latest sartorial backlash against the singer has us wondering if people are being a little too harsh on the kid.
While out and about in London yesterday, the Biebs decided to rock purple leopard print pants, thick-rimmed glasses and -- the pièce de résistance -- a yellow spiked hat. Strangely enough, his critic was none other than Damon Lindelof, one of the writers for "Lost" and the upcoming "Star Trek" film (aka not your usual style pundit). Lindelof took to Twitter to vent his frustrations with the look -- specifically, that hat:
Why Lindelof was totally cool with Bieber's drop-crotch pants is beyond us, but, for whatever reason, he really took issue with the 18-year-old's headgear. Rather than take the blame, Bieber took to Instagram to implicate his fans and his friend Ryan Butler: "Ryan said you won't go out in that. I said watch mea haha toocolorful next time im gonna wear a black hat ... But a fan did get me this hat so I'm glad I wore it :)"
Here's the bizarre look in question: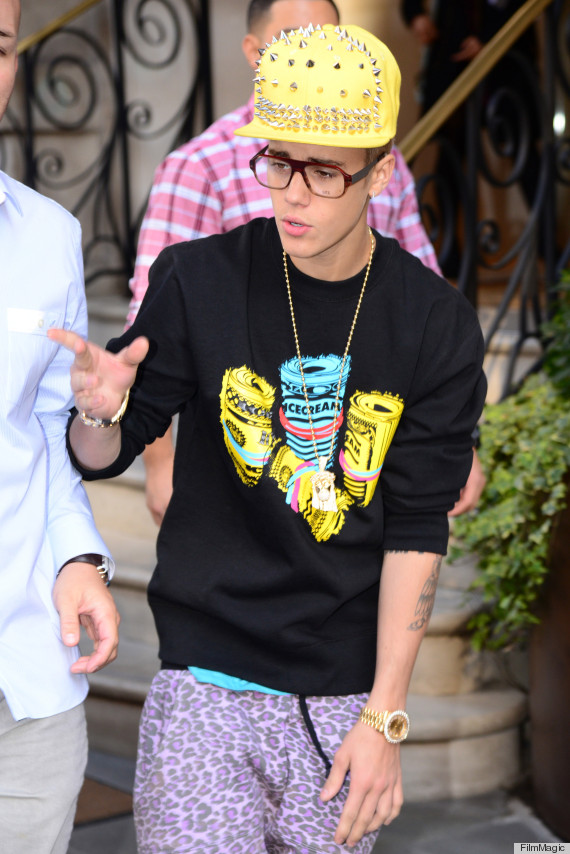 But is it weirder than this?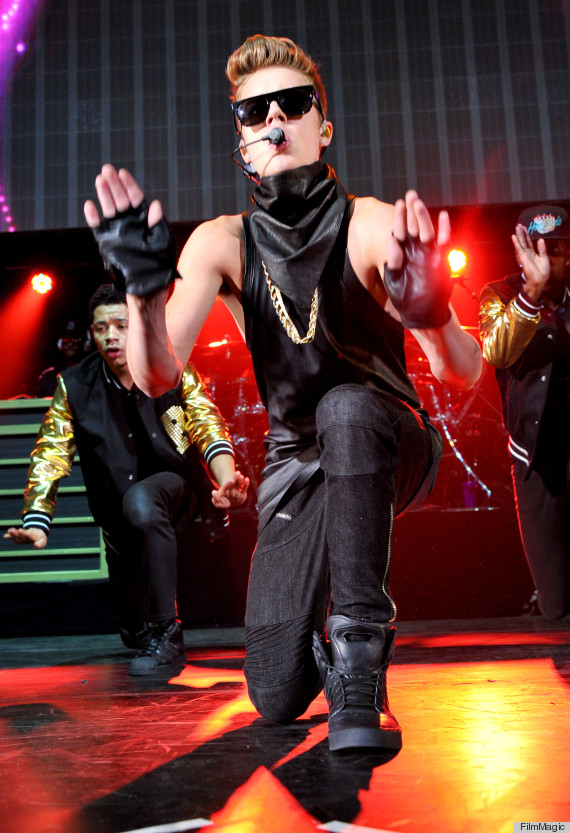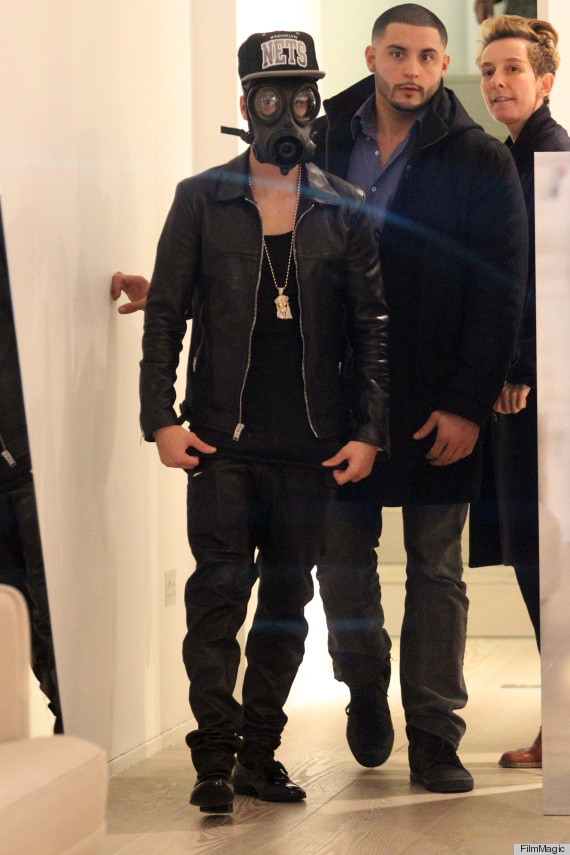 We'll let you be the judge of that. For now, we're going to lay off Justin for a little while and give him the benefit of the doubt. Perhaps he's just caving under all of the pressure?
Just in case you hadn't had enough, here's more of Bieber's style: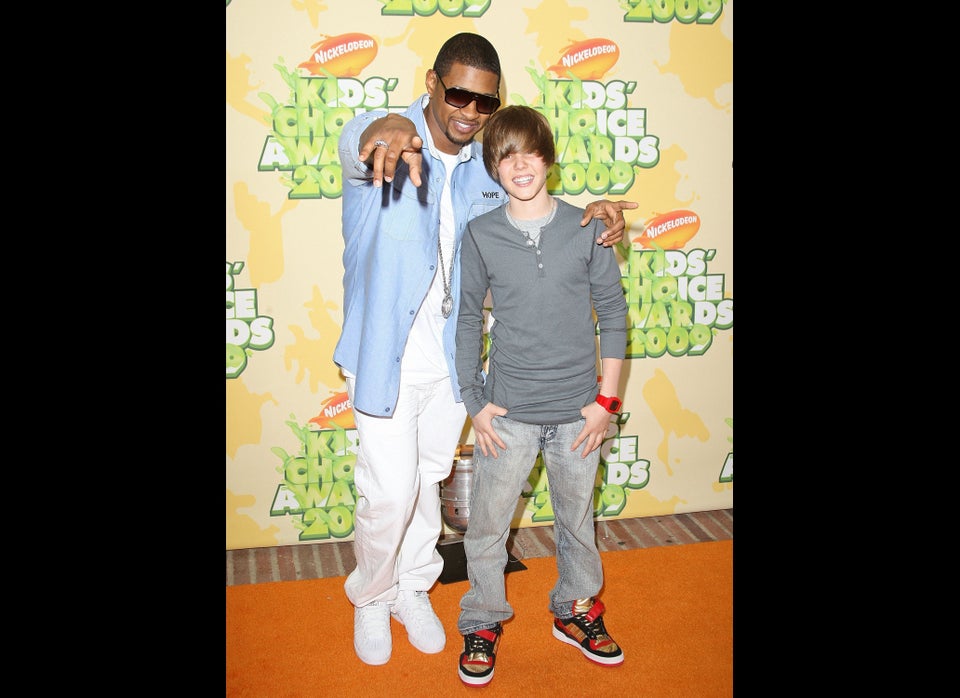 Justin Bieber Style Evolution