 Pop sensation Justin Bieber, 18, has gotten so creative, his songs can no longer contain it. Or so we think, since his body has become a canvas for more and more intricate art, with the Biebs debuting new tattoos every few weeks.
The latest to join the teen heartthrob's body is a Roman numeral tattoo inked just beneath his right collar bone.
Biebs posted a photo on his Instagram account (he once explained this type of mass social sharing as a way of controlling the situation, "befo the paps get me"). In it, you can see the numerals I, IX, VII and V -- 1, 9, 7, and 5 respectively, a suspected attempt to translate 1975.
The meaning behind it is anyone's guess at the moment. Music producer Jamal Rashid, also known as Mally Mall, got the same artwork on the inside of his arm, reports E! Online. As seen in the comment above, he shares a spiritual connection with the Biebs now. On Mall's Twitter page we found some proof that the two are working together, so perhaps the collaboration can explain the mysterious number combo.
These join the Japanese Kanji symbol for music Bieber has on his right arm, the bird on his hip, the Hebrew word for Jesus on his ribcage and an image of Jesus on his left calf, among others. All have been fairly self-explanatory thus far, but we trust Justin's many Beliebers to crack this one as well.
Before You Go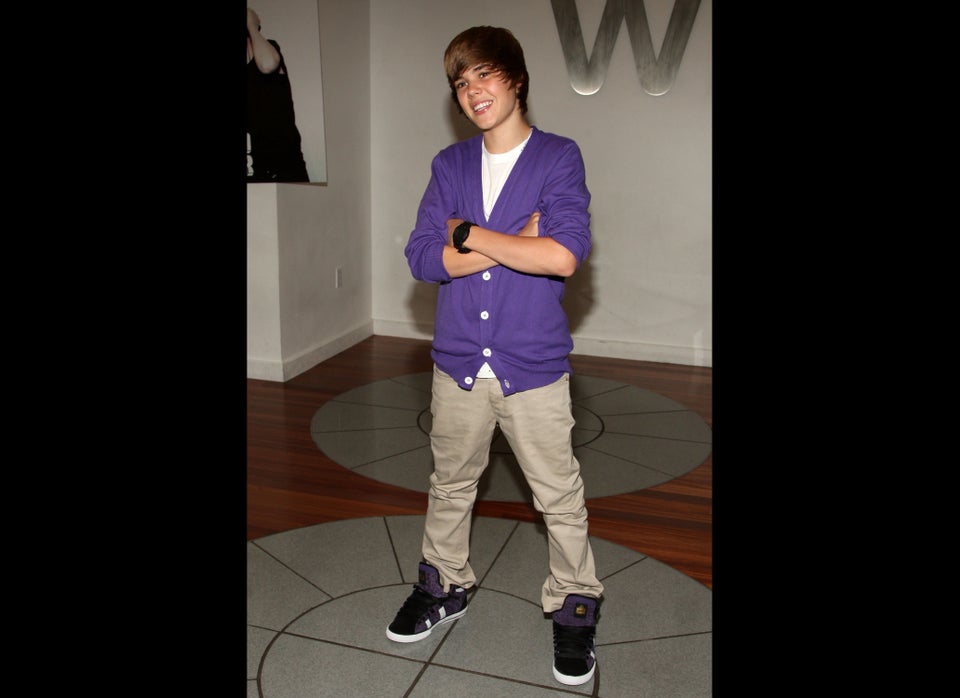 Justin Bieber Style Evolution
Popular in the Community