WASHINGTON -- A Ferguson police officer who helped detain a journalist in a McDonald's earlier this month is in the midst of a civil rights lawsuit because he allegedly hog-tied a 12-year-old boy who was checking the mail at the end of his driveway.
According to a lawsuit filed in 2012 in Missouri federal court, Justin Cosma and another officer, Richard Carter, approached a 12-year-old boy who was checking the mailbox at the end of his driveway in June 2010. Cosma was an officer with the Jefferson County Sheriff's Office at the time, the lawsuit states. The pair asked the boy if he'd been playing on a nearby highway, and he replied no, according to the lawsuit.
Then, the officers "became confrontational" and intimidated the child, the lawsuit claims. "Unprovoked and without cause, the deputies grabbed [the boy], choked him around the neck and threw him to the ground," it says. The boy was shirtless at the time, and allegedly "suffered bruising, choke marks, scrapes and cuts across his body."
The 12-year-old was transferred to a medical facility for treatment, but the lawsuit says Cosma and the other officer reported the incident as "assault of a law enforcement officer third degree" and "resisting/interfering with arrest, detention or stop."
Jefferson County prosecutors "refused to issue a juvenile case" against the young child, the suit says.
The allegations against Cosma were made in September 2012, shortly after he was introduced as a new officer at a Ferguson City Council meeting. Jefferson County is south of Ferguson.
Captain Ron Arnhart of the Jefferson County Sheriff's Office, who is a candidate for sheriff, did not respond to The Huffington Post's request for comment on the circumstances of Cosma's departure. Neither Ferguson police spokesman Tom Zoll nor Ferguson Police Chief Thomas Jackson responded to requests for comment.
A dispatcher at the Ferguson Police Department said she would relay a message to Cosma, who was out in the field on Sunday afternoon.
Richard R. Lozano, the lawyer representing the young man in the lawsuit, declined to be interviewed due to the pending claims against Cosma and the other officer. He said he anticipates a trial date early next year. However, Lozano did provide a statement.
"The lawsuit alleges that Justin Cosma and Richard Carter, two deputies with the Jefferson County, Missouri sheriff's department in 2010, assaulted my client during an encounter on my client's driveway while his mother was inside their house. My client was 12 years old at the time, shirtless and was not suspected of any criminal behavior. He was checking the mail. The deputies approached my client and the encounter quickly escalated. My client was restrained, choked, thrown to the ground and hogtied by the two deputies. He suffered scrapes and choke marks to his neck. No charges were ever brought against my client. It is my understanding that Justin Cosma is currently an officer with the City of Ferguson," Lozano wrote.
Cosma was also one of the officers who detained journalists from HuffPost and The Washington Post earlier this month in a local McDonald's. He declined to give his name or badge number at the time, and has subsequently refused to identify himself to the press. A reader tip allowed HuffPost to match his name and face after the altercation.
Cosma isn't the only officer whose past has received new attention in the wake of the shooting of 18-year-old Michael Brown and the subsequent protests in Ferguson. Eddie Boyd III, an officer who faced allegations of hitting children while serving under the St. Louis Metropolitan Police Department, quietly resigned and sought employment with the Ferguson Police Department. Boyd faced three complaints of physical abuse against children between 2004 and 2006, two of which were dropped. Internal affairs sustained the third complaint against Boyd, saying there was sufficient evidence to support the allegation that he struck a 12-year-old girl in the head with a pistol, and recommended Boyd be fired. The St. Louis police chose to demote him.
Less than a year later, a teenage boy alleged that Boyd hit him in the nose with a gun, and the officer quietly resigned from his role at the St. Louis Metropolitan Police Department. His license was not revoked in the ensuing lawsuit. Boyd was hired by the Ferguson Police Department sometime between July 2009 and December 2010.
St. Louis County officer Dan Page, who has been on the force for 35 years, was suspended from duty for inflammatory comments made while addressing the Oath Keepers of St. Louis and St. Charles. Page made racist and sexist remarks, called President Obama an "illegal alien," denounced hate crime laws and spoke flippantly about violence and killings. The video, uploaded to YouTube in April, was uncovered by CNN after Page pushed anchor Don Lemon on Aug. 18 during demonstrations in Ferguson.
St. Ann Lt. Ray Albers was also suspended from duty after he threatened civilians in Ferguson, pointing his gun at them and shouting, "I will fucking kill you." Reporter Joe Biggs was among the group being threatened.
"I can't believe that that happened in America," Biggs told HuffPost of the confrontation. "That's something I've seen in Iraq and Afghanistan. In our country? Mind-blowing."
Darren Wilson, the officer who shot Michael Brown, joined the Ferguson police after the city council in nearby Jennings disbanded the police department and brought in new officers over three years ago because of the poor relationship between cops and residents, the Washington Post reported.
Read the lawsuit laying out the allegations against Cosma below.
CORRECTION: Alber was originally misidentified as a lieutenant with the St. Louis County Police Department.
Before You Go
Afternoon March On Canfield Drive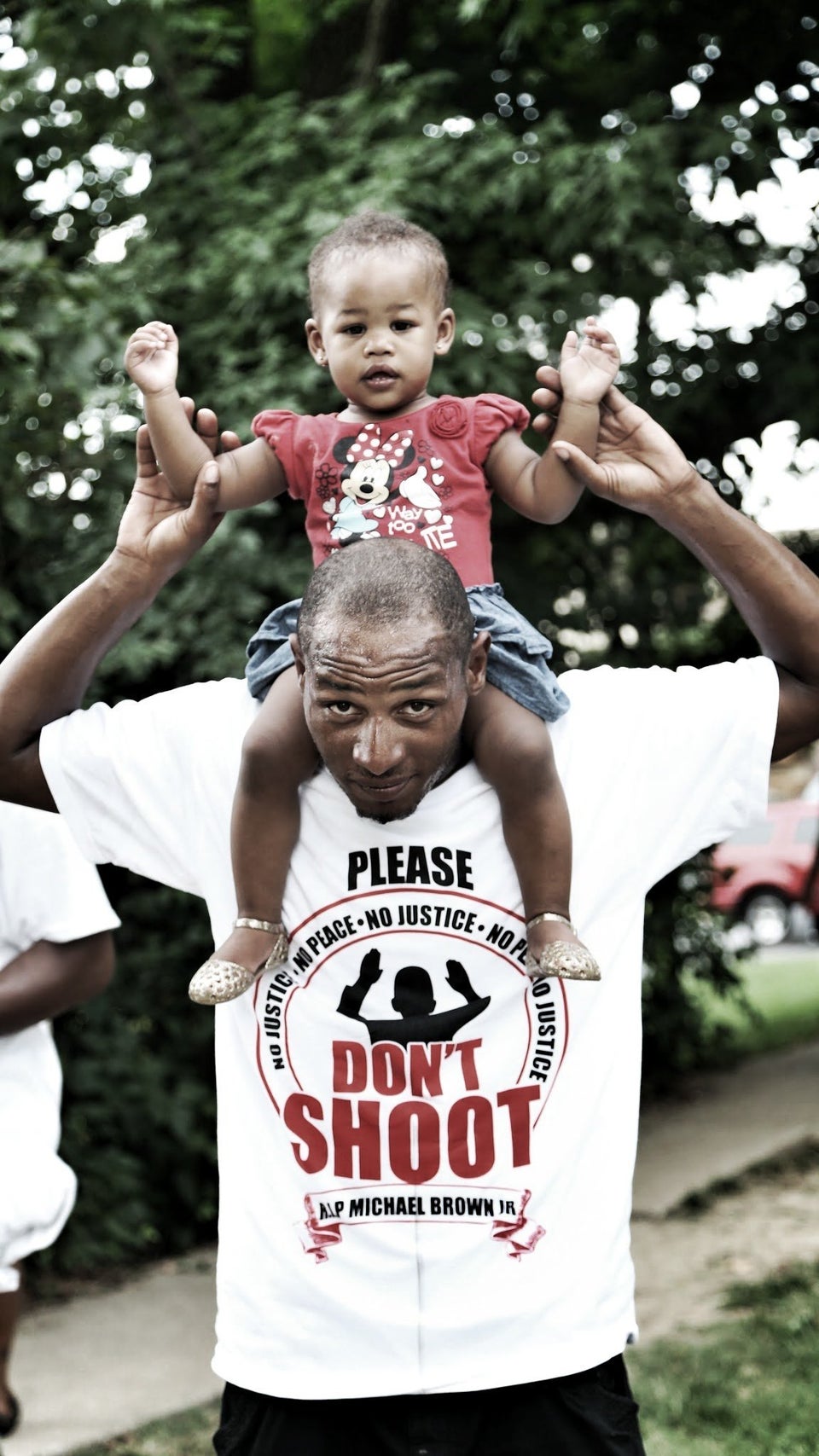 Emily Kassie | Huffington Post
Gift For Michael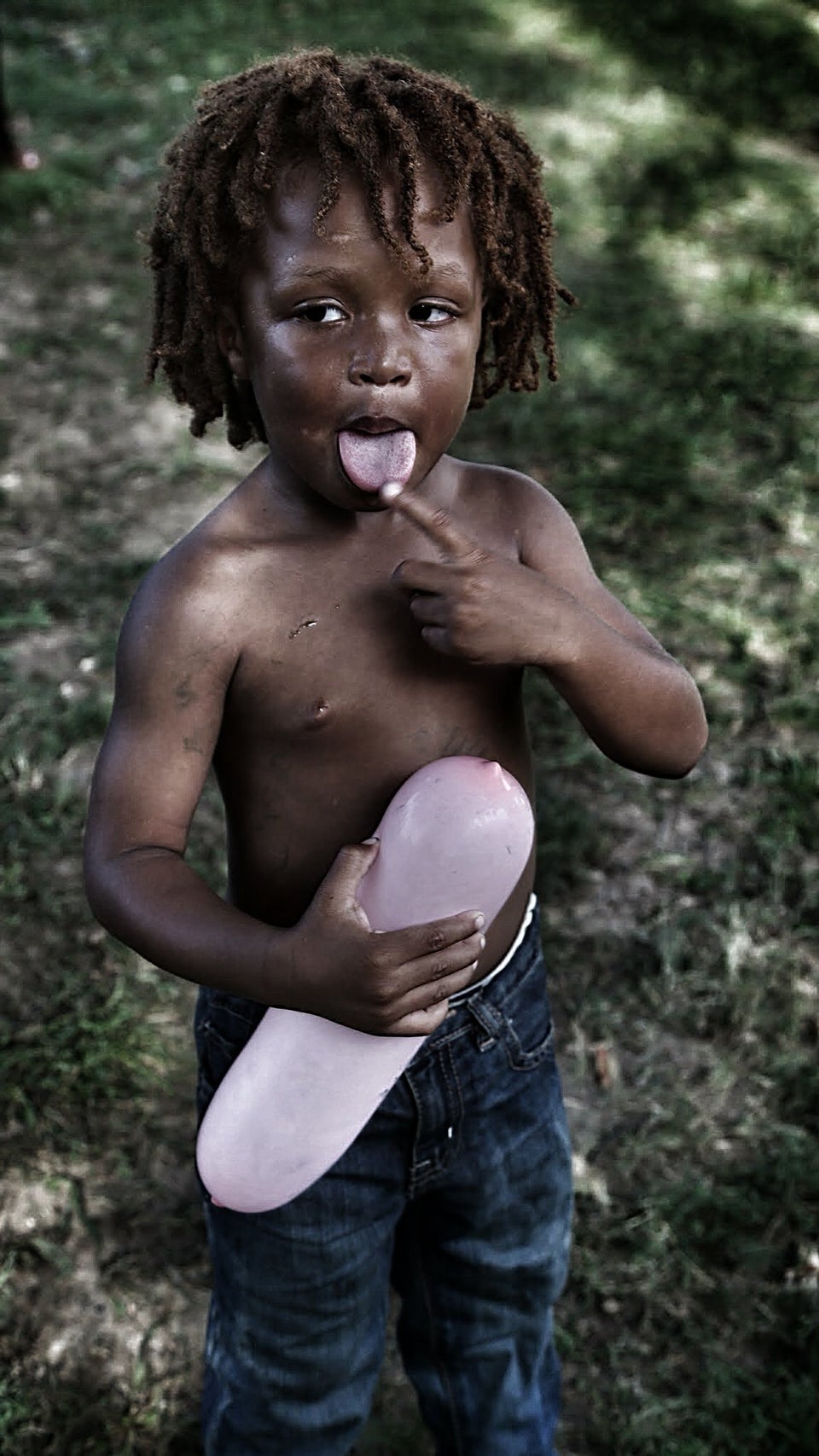 Emily Kassie | Huffington Post
Canfield Drive Protest
Emily Kassie | Huffington Post
Police Hat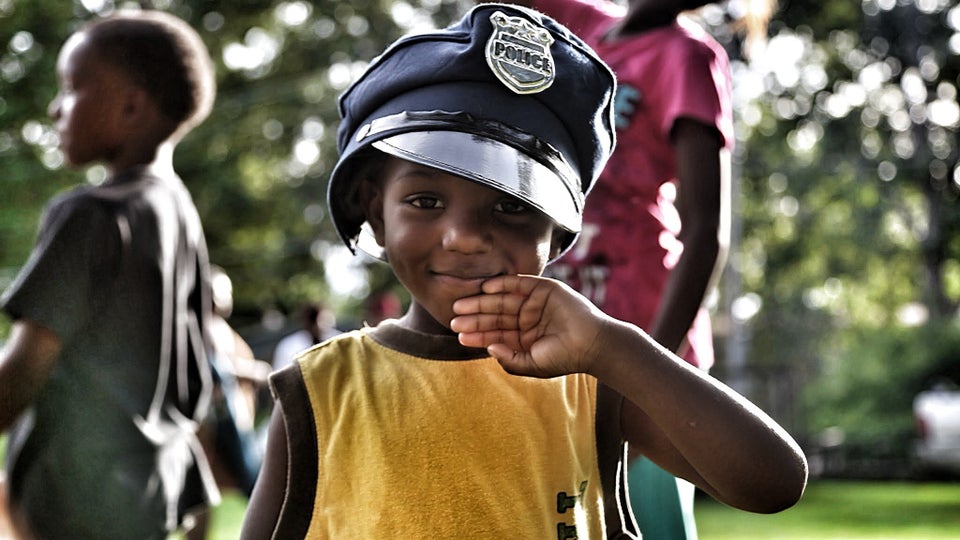 Emily Kassie | Huffington Post
Kids Add To Tribute For Michael Brown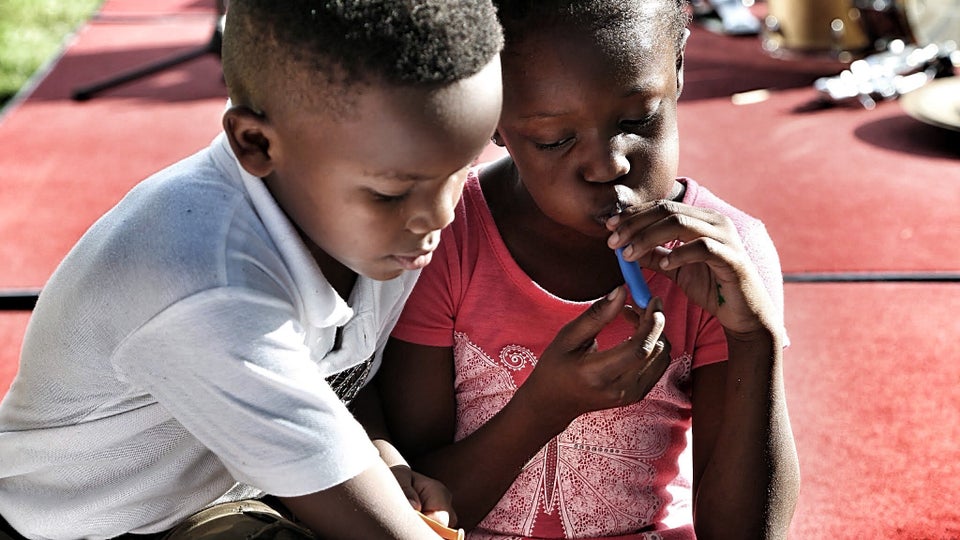 Emily Kassie | Huffington Post
Boy Wears Toy Police Badge On Canfield Drive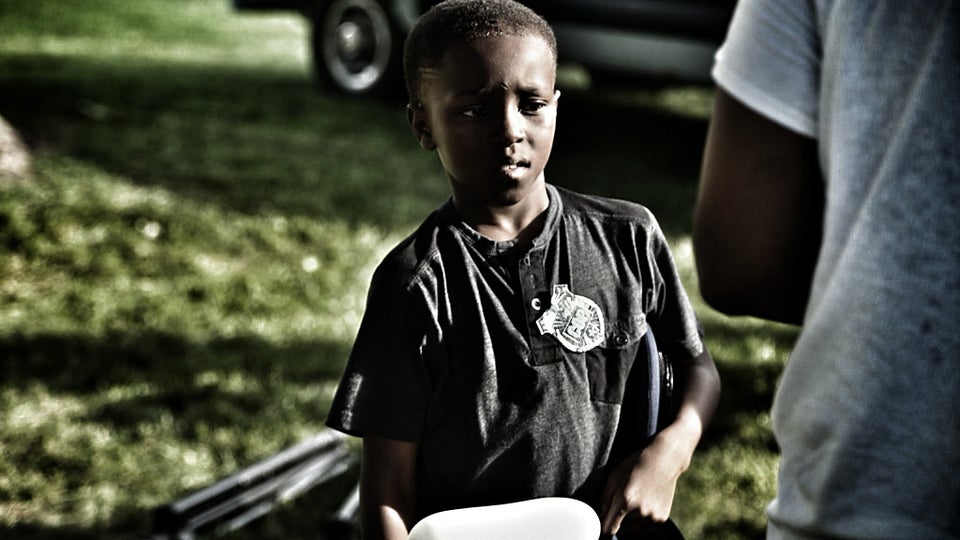 Emily Kassie | Huffington Post
At Night, Marching Continues Along W. Florrisant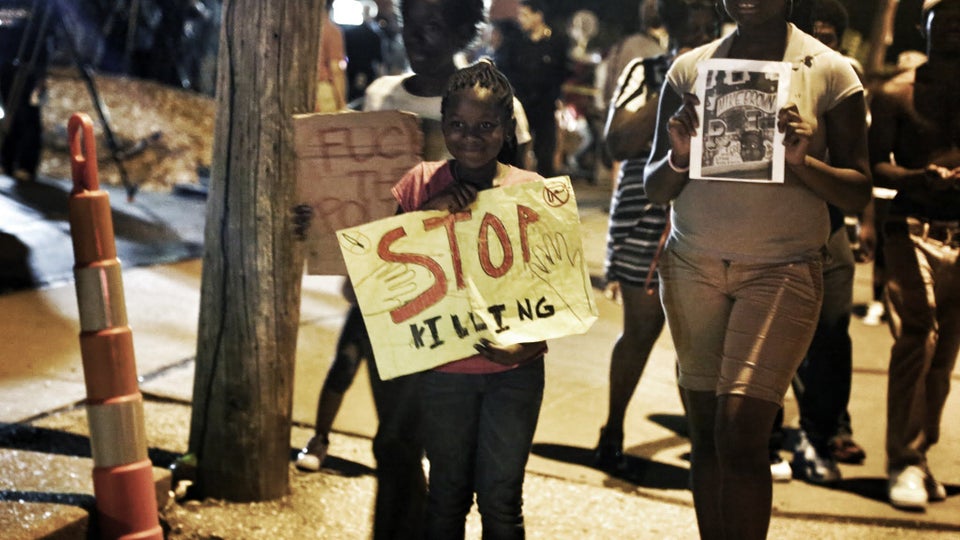 Emily Kassie | Huffington Post
Officer Shows Kid How To Use Flashlight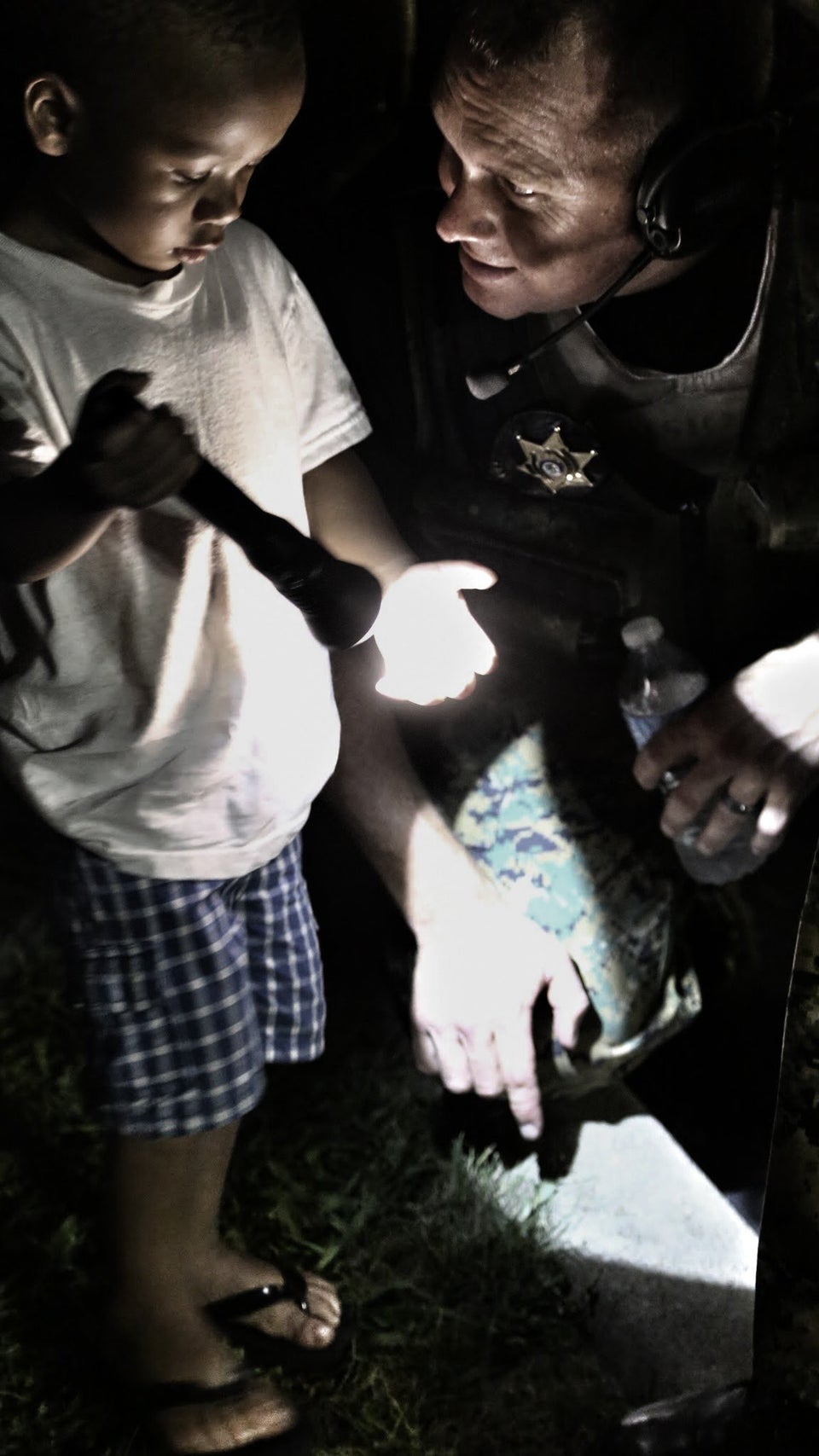 Emily Kassie | Huffington Post
Girl Sports "Stop Killing" T-Shirt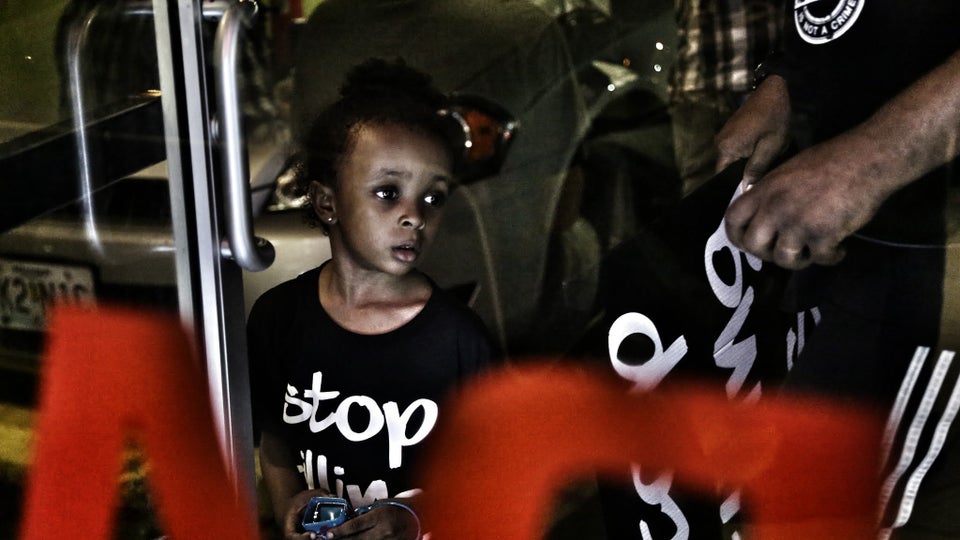 Emily Kassie | Huffington Post
Playing On A Fence On W. Florissant Ave. During Protests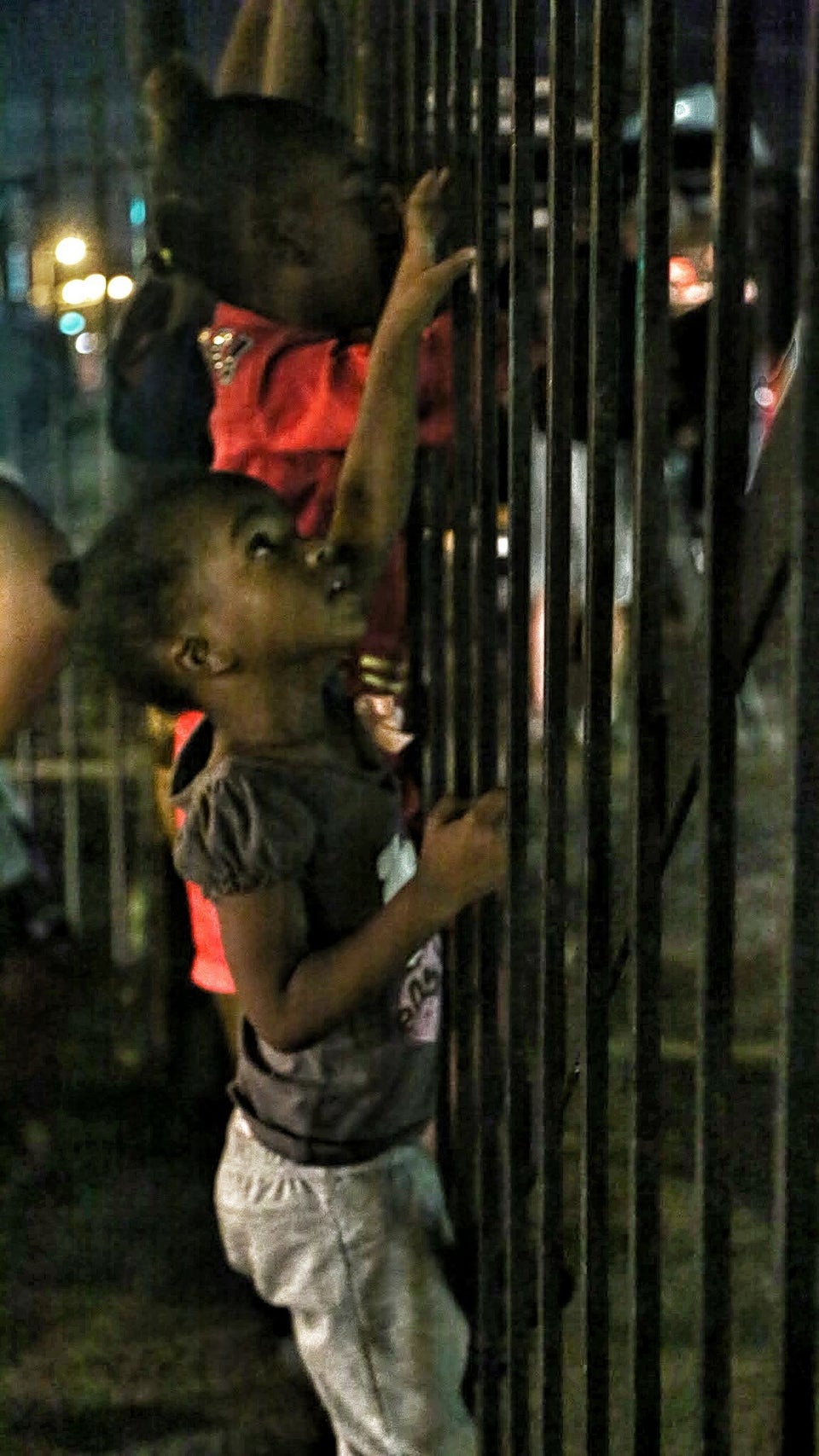 Emily Kassie | Huffington Post
Chatting With An Officer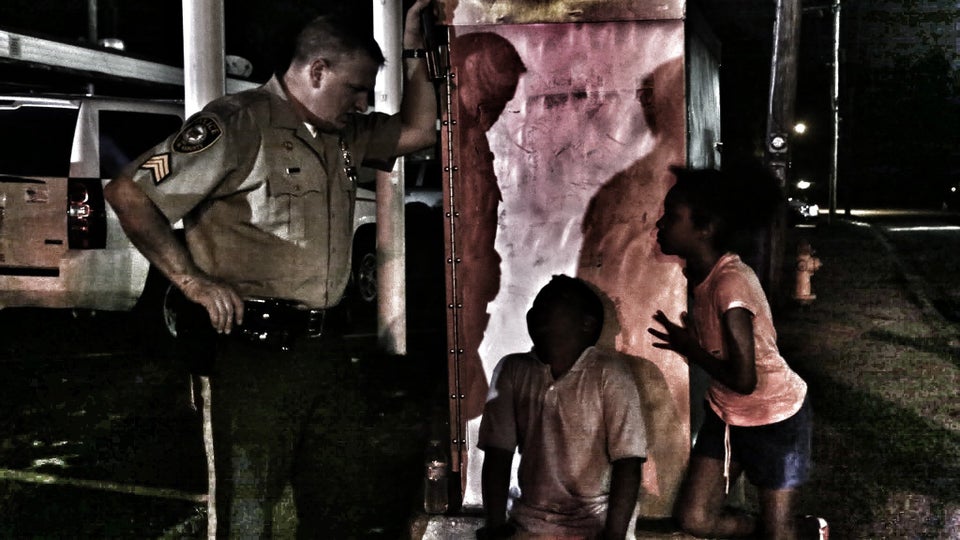 Emily Kassie | Huffington Post
Young Girl Stands In Front Of Police Line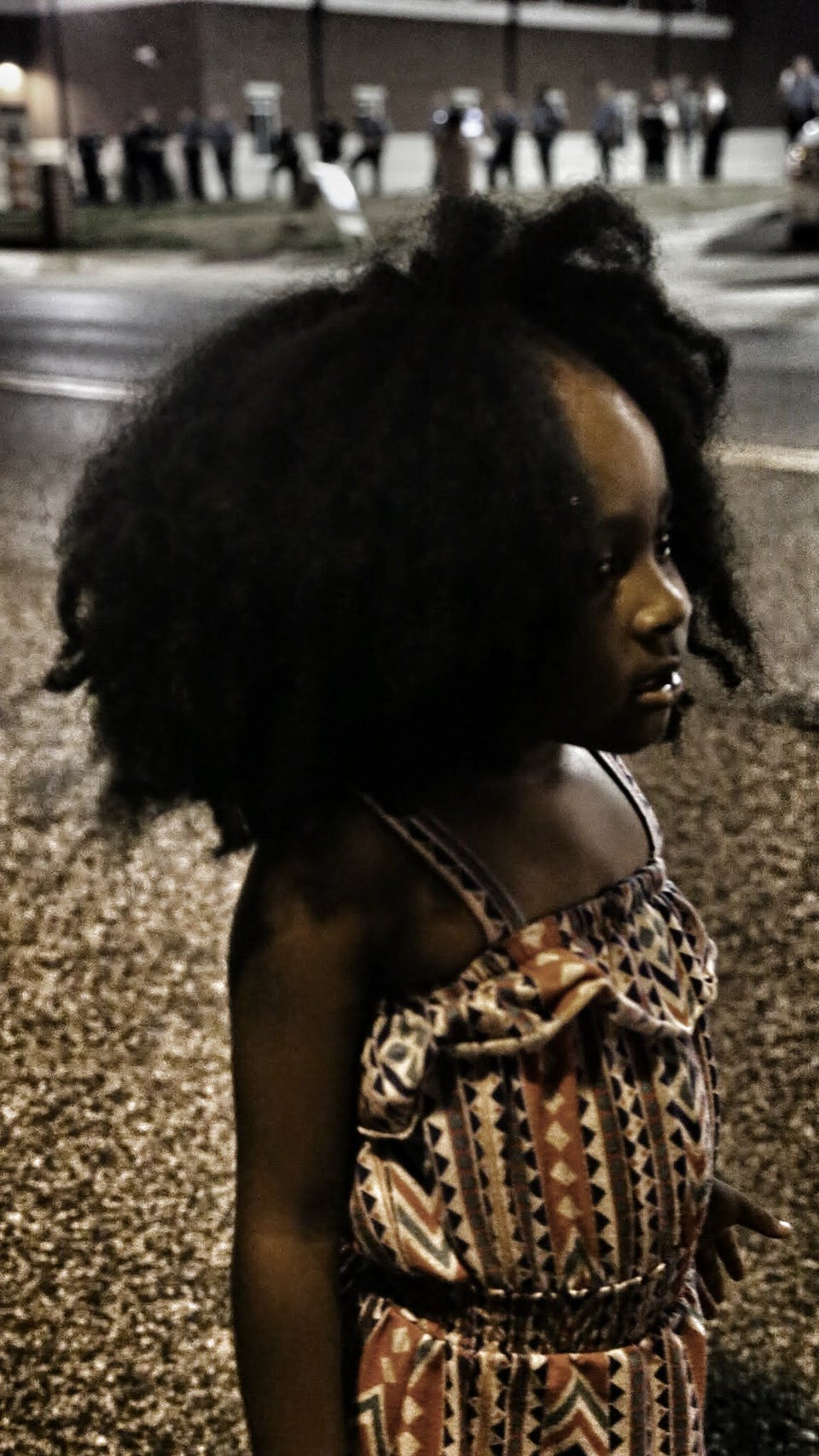 Emily Kassie | Huffington Post
Drum Circle Across From Police Station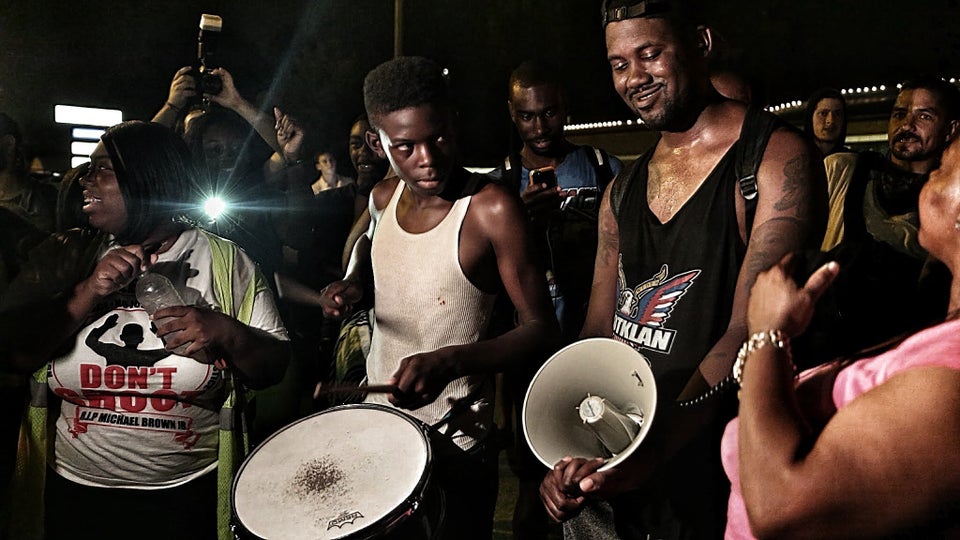 Emily Kassie | Huffington Post
"Justice!"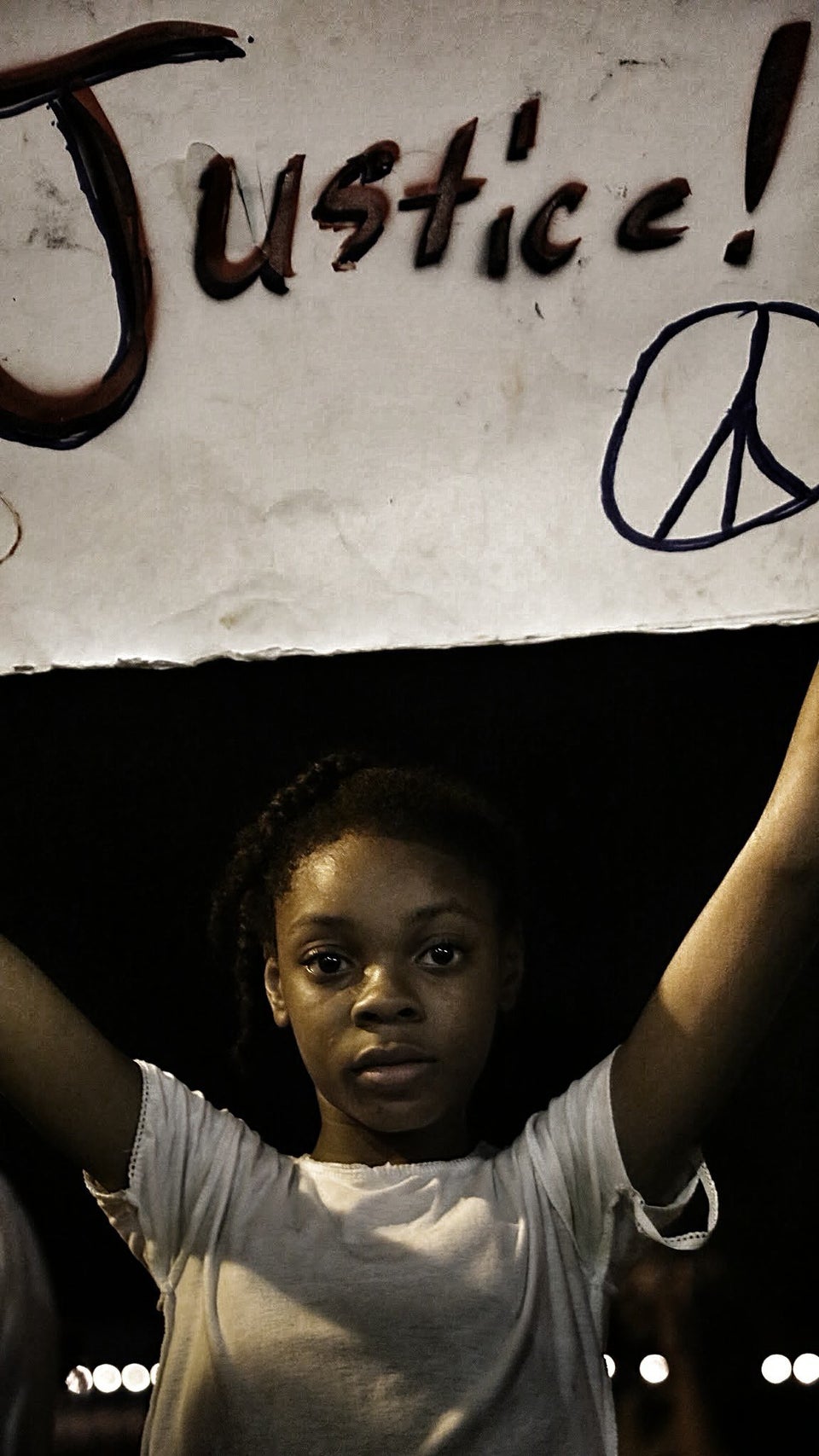 Emily Kassie | Huffington Post
During Protest On W. Florissant, Mother Tells Son To Put His Hands Up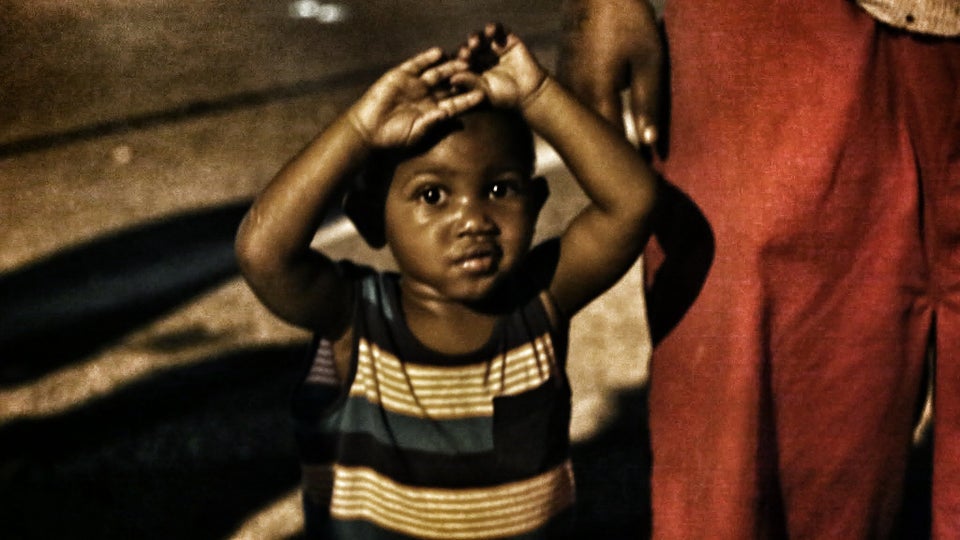 Emily Kassie | Huffington Post
Popular in the Community