Virginia Lt. Gov. Justin Fairfax is speaking out against what he's calling a false and unsubstantiated sexual assault allegation against him.
Fairfax ― who is in line to replace Gov. Ralph Northam (D) should the governor resign over a racist photo in his medical school yearbook ― said the allegation against him was initially raised to The Washington Post over a year ago but never amounted to anything.
"The Post carefully investigated the claim for several months," Fairfax's office said in a statement. "After being presented with facts consistent with the Lt. Governor's denial of the allegation, the absence of any evidence corroborating the allegation, and significant red flags and inconsistencies within the allegation, the Post made the considered decision not to publish the story."
"Tellingly, not one other reputable media outlet has seen fit to air this false claim. Only now, at a time of intense media attention surrounding Virginia politics, has this false claim been raised again," the statement added.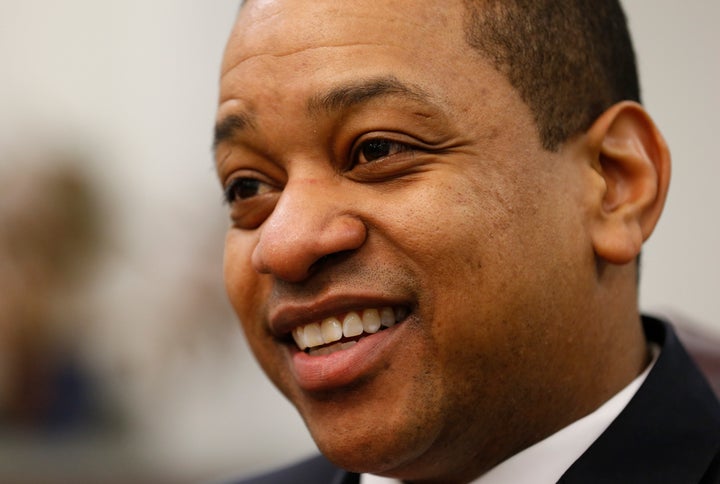 Fairfax did not detail the allegation or identify the outlet that published it. But conservative news site Big League Politics ― which on Friday was the first outlet to publish the photo from Northam's yearbook page in which one man wears blackface and another is in Ku Klux Klan robes ― reported Sunday that a woman named Vanessa Tyson had accused Fairfax of sexually assaulting her at the 2004 Democratic National Convention in Boston.
Tyson is identified as a fellow at Stanford University. She recently shared her allegation against Fairfax in a private Facebook post to a friend, according to Big League Politics. The outlet said it had obtained that post with Tyson's permission.
The Post responded to Fairfax's statement in an article Monday, confirming that it had been contacted by a woman who accused Fairfax of sexually assaulting her in 2004. The paper said she reached out just prior to Fairfax's inauguration in 2018 and that it hadn't been able to corroborate either Fairfax's or the woman's account.
But the Post said it did not find "significant red flags and inconsistencies within the allegations," as Fairfax's statement claims.
The woman, who the Post did not name, reportedly accused Fairfax of sexually assaulting her in his hotel room after he asked if she would accompany him to the room to pick up some papers. She said what began as consensual kissing ended with her being forced to perform oral sex on him. She said she never told anyone about what happened until approaching the Post about it. The publication said it didn't publish a story on the allegation because there had been no other similar complaints against Farifax and because it couldn't corroborate her account.
Tyson has not directly commented on the allegation publicly. She did not immediately respond to requests for comment on Monday.
Fairfax's office said the lieutenant governor will take appropriate legal action against anyone who attempts to spread "this defamatory and false allegation" against him.
This story has been updated with a response from The Washington Post.
Popular in the Community