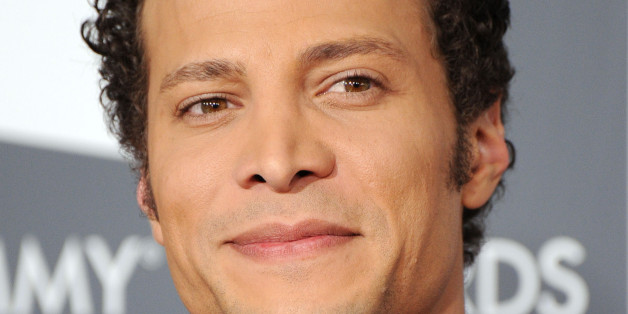 More than 10 years have passed since Justin Guarini rose to stardom as the runner-up on the first season of "American Idol." Things have since changed for him. On Wednesday, the singer took to his blog and wrote a candid post describing the struggles of life post-"Idol," like "skipping meals" to make sure his family has enough.
"There was a time when I would have had a car service drive me from my home to work," Guarini, who is a husband and father-of-two, wrote on his blog Aug. 14. "Now I drive myself to the station and take the train. There was a time when I wouldn't have been concerned about the amazing expense of eating at place like Green Symphony. Now, I budget. I have spent days skipping meals in order to make sure I have enough. To make sure my children, and my wife have enough."
In 2002, he lost the title of "American Idol" to Kelly Clarkson. The two filmed "From Justin to Kelly" shortly afterward, but it was a box-office flop. He went on to sign with RCA Records and release an album in 2003, but was dropped just six months later, NBC notes.
Guarini described the fleeting nature of fame and fortune, noting how there was a time when he couldn't walk down the street without being approached a hundred times.
"Now, I'm unafraid to say that I am terrified," the 34-year-old continued. "I am struggling to make each day meet the next without breaking down and curling up. Sometimes I envy people who sit at a desk all day (at least you know where your next meal is coming from). I'll smile, and laugh,and joke, and entertain…because sometimes it's the only way to keep the ghosts of regret and loss at bay. I am unafraid to be afraid, and in that fear I gather strength."
He concluded by saying it "feels like madness to admit any of this," but he would rather be "outright crazy and free, than seemingly sane and a prisoner of convention."
After news of his recent blog post spread, Guarini took to Twitter to blast the media's interpretation of it.
Obviously you completely missed the point of my letter @peoplemag. News isn't news anymore, and I'm nowhere near poverty. #twistedmytruth

— Justin Guarini (@justin_guarini) August 15, 2013
This is not the first time the "Romeo + Juliet" actor has opened up about his personal struggles. Guarini discussed his battle with depression last week for episode of the OWN Network's "Where Are They Now?"
"Here I am a millionaire, age 23, known internationally, have all the fame that I thought I wanted, had all the money I ever thought I wanted, and yet could not stand to even be around myself much less anyone else," he said. "It was wounding, to say the very least... and it took years."
REAL LIFE. REAL NEWS. REAL VOICES.
Help us tell more of the stories that matter from voices that too often remain unheard.
BEFORE YOU GO
PHOTO GALLERY
Celebrity News & Photos