Justin Long didn't always want to be an actor. In fact, he thought of himself more as a holy athlete.
The actor chatted with The Huffington Post on Build Series Wednesday and admitted that, when he was younger, he aspired to be a priest ― until reality set in. 
"I wanted to be, well first, a priest. This will be funnier to you, a professional football player, and then back to wanting to be a priest. Then, I discovered that priests had to be celibate and so I figured that might be difficult," he joked, continuing, "Then, I was into marine biology, I wanted to be a biologist."
"Sadly, I love sports so much, but I was so small that I wasn't able to compete. In high school, I needed a way to — it's very embarrassing to admit, but its true— meet girls. It's sad, but true. I will admit it, it was purely to meet girls, and so I followed my older brother into plays and I started to fall in love with it." 
Although he's played a range of characters, including a boyfriend, a dodgeball player, an art gallery receptionist and a podcaster, Long has yet to portray a priest on screen, but "would like to."
"A great role model for me growing up was my godfather, who was a missionary priest, and he worked a lot in New Guinea and started a mission there called Divine Word Missionaries," Long said. "He was a Catholic priest, and yeah, that's what started it. He was a beautiful man."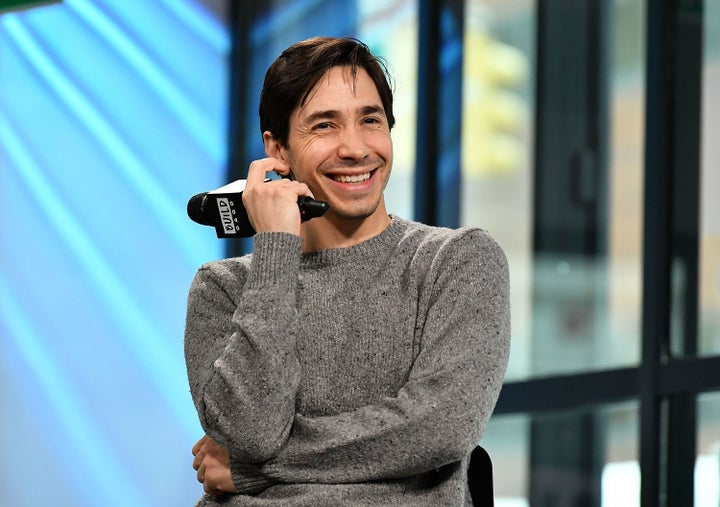 Long has tried to take on roles that both challenge him and pique his interest, appearing in a variety of films from "Galaxy Quest" and "Accepted" to "Drag Me To Hell" and "He's Just Not That Into You." But his strategy for deciding on which projects to take on has changed over the years.
"For a while, I was so thrilled to be able to act for a living that I would kind of take whatever came around," he explained. "My mom was an actress, so I grew up with the mentality that you just go where the jobs are; you just take the jobs that come along. So I wasn't turning down a lot of things, for better or for worse. I ended up doing a lot of movies, one after the other, just because I love to work. [But] for the last couple of years, my personal time has been more precious to me," Long added. "You know, the older you get, the more precious time becomes and so I've consciously been not taking everything."
The 38-year-old is going back to his "Jeepers Creepers" roots to star in a new horror thriller that will freak you out. "Lavender," co-starring Abbie Cornish, Diego Klattenhoff and Dermot Mulroney, tells the story of a woman (Cornish) with memory loss who is reminded of her horrifying past after discovering her abandoned childhood home. Long plays Cornish's inquisitive psychiatrist in the film, which is now on iTunes and VOD.
"I enjoy the genre, so it was nice to kind of get back and do another one," he said of the Ed Gass-Donnelly–helmed movie. 
Watch Justin Long's full Build Series interview below. 
Calling all HuffPost superfans!
Sign up for membership to become a founding member and help shape HuffPost's next chapter
BEFORE YOU GO
PHOTO GALLERY
The 21 Best Movies Of 2016