Their proposal wound up being a more spontaneous affair than originally planned, but actors Justin Long and Kate Bosworth are officially engaged.
Bosworth, whose credits include "Superman Returns" and "Blue Crush," confirmed the news Tuesday in an Instagram post promoting the latest episode of "Life Is Short," a podcast hosted by her "future husband."
"These things are funny to announce. How to do this right?" she wrote, before playfully alluding to the titles of some of their past films.
"He's going the distance? I've got a Blue Crush? He's just THAT into me? I've won a date with…??? Ok you get it!"
She went on to say, "If life is short, find the one who brings you endless peace and radical wonder."
On Tuesday's episode of his podcast, Long shared how he initially had "a special thing planned" for sometime around Bosworth's 40th birthday on Jan. 2. The actual proposal, however, "spilled out" after a shared therapy session, he said.
"Things change, and sometimes they change pretty drastically without any warnings," said the "Jeepers Creepers" actor.
"It was a moment where it just felt so organic, and it felt connected to something very, very deeply, profoundly personal that we were going through ― a real life change."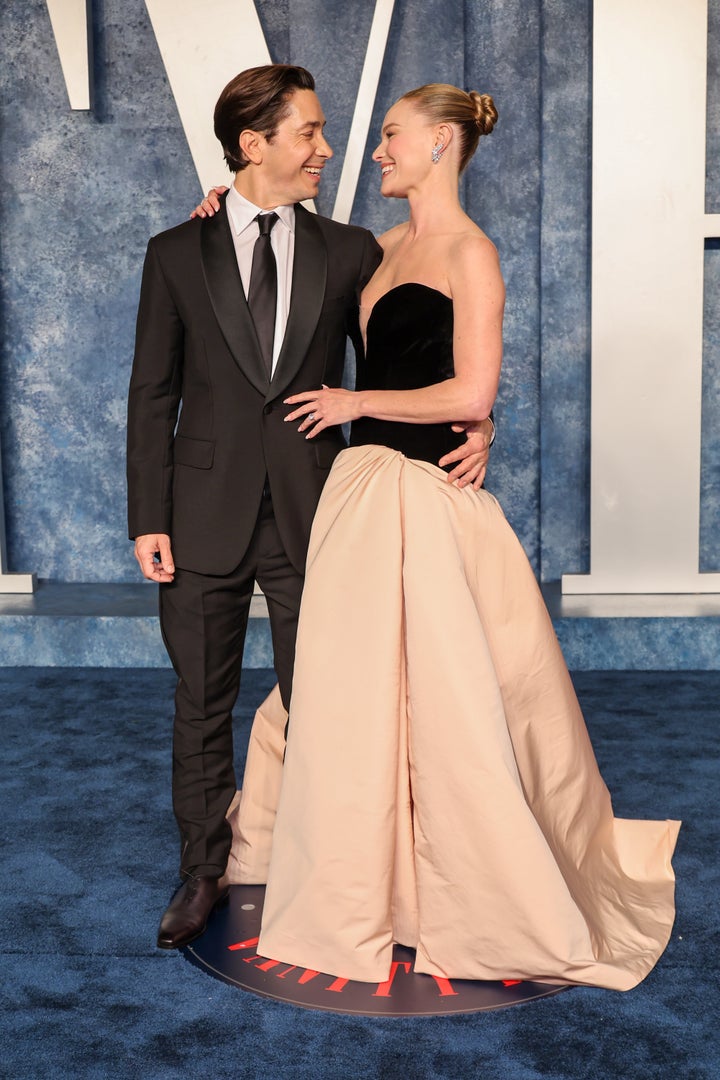 "I remember waking up not so many mornings after that therapy session, and I looked at Justin," Bosworth recalled on the podcast. "I smiled at you, and I said, 'What do you need?' And he really looked at me, and he said, 'To spend my life with you.'"
Bosworth and Long didn't specify exactly when the proposal had taken place. The couple had sparked engagement rumors at the Academy Awards last month, as Bosworth was visibly sporting a diamond ring.
Prior to his relationship with Bosworth, Long dated the actors Drew Barrymore, with whom he co-starred in the 2009 romantic comedy "He's Just Not That Into You," and Amanda Seyfried. Bosworth announced her split from screenwriter Michael Polish in August 2021 after about eight years of marriage.
Long and Bosworth met earlier in 2021 while working on the movie "House of Darkness." In May of that year, Bosworth praised the experience of filming with Long, whom she described on Instagram as a "truly spectacular" person.
In spring 2022, the pair were photographed together in New York and Hawaii. However, Long didn't publicly address the relationship until appearing on comedian Chelsea Handler's podcast "Dear Chelsea" in May.
"There's something about it, for me, that I feel like I need to protect and keep sacred because it feels sacred," he said at the time. "I've never had anything like this before; I've never experienced this."
Listen to the full "Life Is Short" episode with Bosworth below:
Popular in the Community