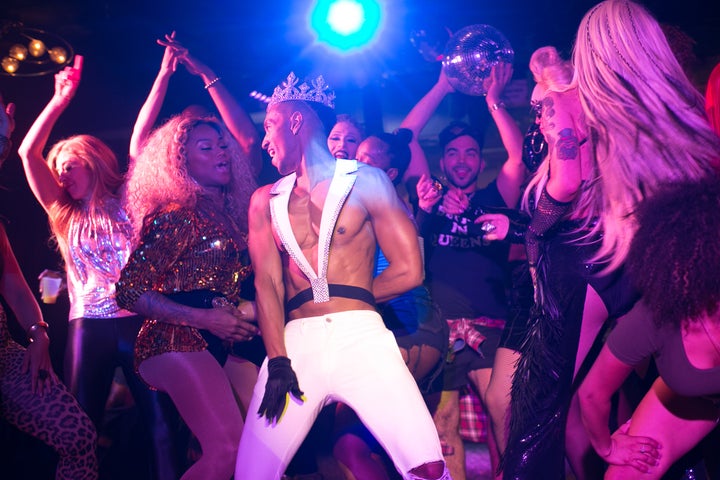 Justin Michael Williams has already topped the itunes charts and is working hard to climb the ladder of pop stardom success. Check out the interview I did with Justin below and learn more about his current projects. We discuss his new "Divas Medley" video, his partnership with It Gets Better and Moovz, and learn what makes him the most proud, this PRIDE season.
1. Tell us when you decided to become a singer and what you love the most about it?
I've always wanted to be a singer ever since I was a little boy, but I never really allowed myself to because I never thought I was good enough, and being the eldest boy in my family, I would always get in trouble if I was acting "too gay." So, I let my dream of music die for a long time. It wasn't until my grandmother was on her death bed battling cancer that I literally changed my entire life to become a singer. She asked me, "if you were in my shoes and you knew you were going to die in 2 months, what would you do?" I immediately responded with "I would drop everything and record an album." And then I did.
2. What projects have you been working on and what are you the most proud of?
I'm honestly so proud of the entire body of work I've put out thus far. Every song, video, and image gets better and better over time as my message and music evolves. Right now I've been having a lot of fun rehearsing for tour. I used to be so scared to sing live, and now it's become one of my favorite things.
3. Do you think it's hard for gay artists to attract a gay audience? and why or why not?
This is such an interesting question and something I've talked a lot with other gay artists about. Many of the music-related events that cater to the gay community exclusively book female artists to perform. I've run into a lot of roadblocks getting booked at gay events because some of the promoters say they don't book men. It's so bizarre to me - but I think things are changing though. If I'm being totally honest, up until recently, a lot of "gay music" has been kind of... well, shitty. But within the last couple of years, we've seen a surge of out and proud artists creating really high quality music. For example, this year I was lucky enough to be the only male performer on the roster for Jeffrey Sanker's White Party Palm Springs and Long Beach PRIDE. Gays have good taste. So if gay artists want to have gay fans, we have to create music that stands up to high standards of the industry. Sounds harsh, but at the end of the day, it's only making us better.
4. How did you decide to create a "Divas Medley" and how did you choose which queens to include?
The Divas Medley has been an idea I've had in my mind for YEARS now. It was actually one of the first big ideas I had when I was writing my album, but the universe needed to ripen me a bit before I was able to pull together the right team to make it happen. Once it was time though, everything fell into place within a number of weeks. I had a lot of help from my incredible team, especially my Producer Brad Hammer. He has worked with so many queens, he helped make sure I got my entire wish list.
5. Was it hard for you to decide which queen to play which diva?
I literally got my #1 choices for all the Divas. And all of them were so excited and honored with the selections we made. It was perfect. It was an absolute honor to work with each and every one of them. (Eureka O'Hara, Barbie's Addiction, Aurora Sexton, Nina Bonina Brown, Aja, Miss Shalae, and Sasha Colby) The vibes were on point!!
6. Who is your all time favorite DIVA and why?
This is so tough for me because I'm obsessed with all of the Divas in the medley, but I'm a total fan girl for Christina Aguilera. That girl's music brought me through so many rough times and so much inner turmoil as a young closeted kid. She really was a perfect example of authenticity and rocking your true self, "no matter what they say." Plus, she can sing her face off and her stage presence is superhuman. I guess you can say she is one of my idols. Beyoncé is pretty much tied for first place, but I didn't become a huge Beyoncé fan until I was in college so Xtina wins just based on number of years.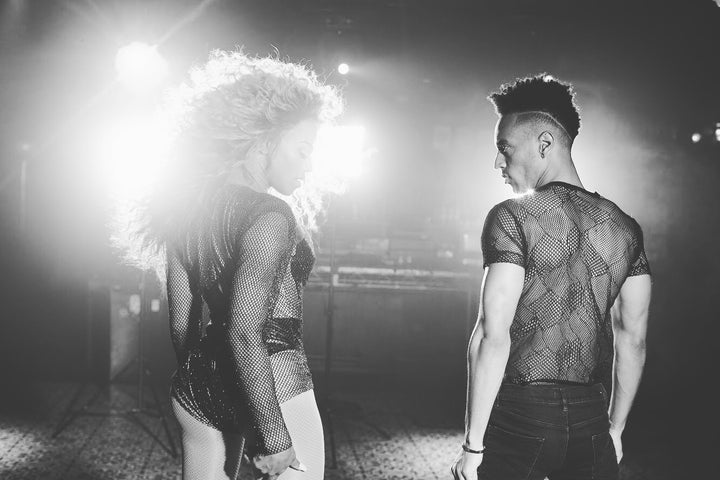 7. Why did you team up with It Gets Better?
From its conception, it was important me that this video specifically raised money and awareness for LGBT youth. I never want a child to go through mental turmoil many of us went through as kids. The It Gets Better Project is supporting a new generation of deeply empowered, authentic LGBT youth who will be the next leaders of our community.
People can donate to the It Gets Better Project by clicking here.
8. What do you want the viewer to take away from your latest video?
At first glance, the concept of the video just seems like a cute campy concept, but it's much deeper than that. The narrative of the video literally mirrors my experience growing up repressed and becoming the man I am today. The narrative of the video takes the main character from a sad, depressed state and introduces him to a world of authenticity and magic - curated by drag queens and trans activists. The video is all about taking off your mask and being proud of who you are.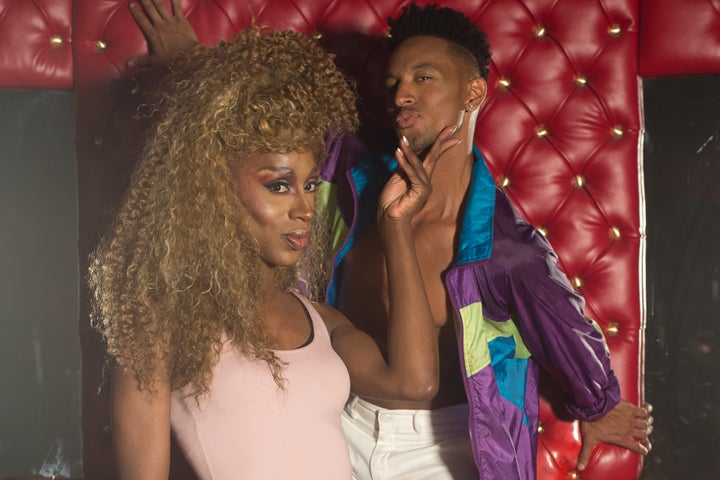 9. What are you the most proud of in regards to being LGBT?
I'm just so proud that I'm not hiding anymore. For the first time in my life, I can say that I'm fully creatively expressed in the most authentic way possible and it just feels so damn good. I love how much we as a community support and accept each other. I love that we celebrate our differences. And I love that when our community comes together, we make major change in the world.
10. What is next for Justin Michael Williams?
I'm still an independent artist, so right now there's a lot on the horizon. I'm hoping to go on a big tour soon, currently working on my first book, and there might be some rumblings of a TV show... but more about that soon ;) It's all really a dream come true, I'm still pinching myself.
Related
Popular in the Community