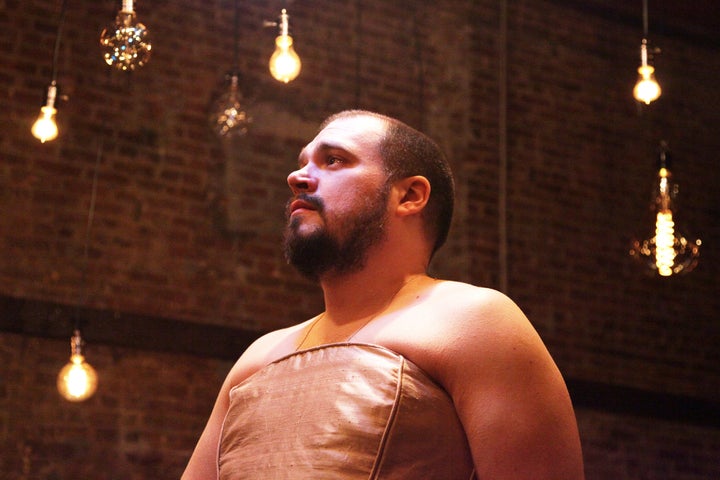 One of New York's sassiest funnymen, Justin Sayre has made a name for himself with his monthly variety show, "The Meeting," paying tribute to gay icons like Judy Garland, Cher and Julie Andrews, among others. His new solo play, however, takes a turn for the poignant, romantic and deeply personal.
"Love's Refrain," which continues at the La MaMa Experimental Theatre Club in New York this weekend, is billed as "romanticism for the modern age." In it, Sayre pairs personal anecdotes about the pursuit of love with observations about the science of astronomy.
The writer-performer, 34, told The Huffington Post that he began developing the concept for "Love's Refrain" after listening to an NPR story about astronomy. The story, he said, described "how one day in the distant future, the stars will go out," which made him "incredibly sad."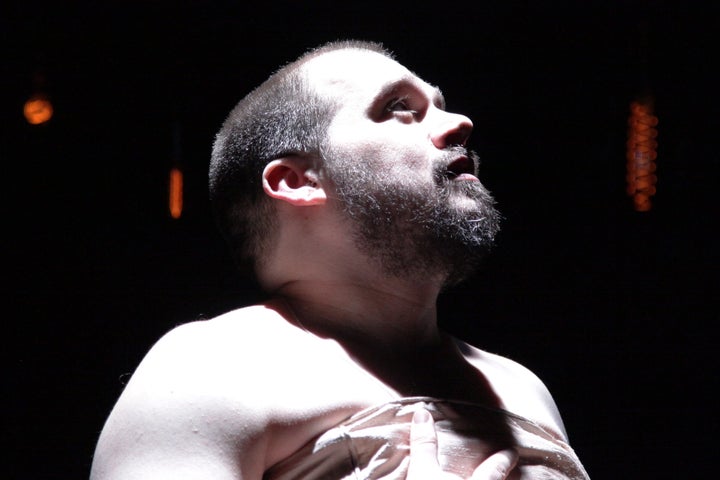 "My mind immediately thought about love, how much will be lost when space is dark and that started the thoughts for what the show became," Sayre said. His next step was to give himself a crash course in astronomy before starting to weave his personal experiences into "the physics of the star life cycle."
In keeping with that shift in tone, Sayre even debuted a new look for "Love's Refrain," swapping his trademark, shoulder-length mane for a simple buzz cut. A bit of the old Justin, however, is very much present, as evidenced by the silver evening gown he wears in his performance.
"It goes to spots where I don't think many people expected me to go," he told HuffPost. "It's a tall order, but if you just succumb to the experience and go with it, I think you'll be happily surprised and hopefully moved."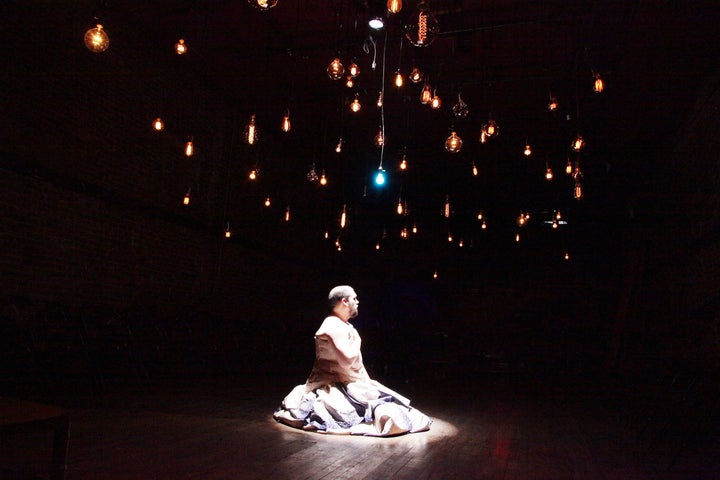 "It was an absolute wonder. It was so touching to know that my work means that much to people," he said. "It gave the whole project a feeling of permission and love from the very start."
Justin Sayre performs in "Love's Refrain" at New York's La MaMa Experimental Theatre Club on April 8 through 10. Head here for more details.
Popular in the Community