Justin Timberlake joined the most exclusive club in New York when he hosted "Saturday Night Live" this week, the Five-Timers Club.
Entering the ranks of Paul Simon, Steve Martin, Tom Hanks and many more, Timberlake was welcomed into the lounge where some of the most beloved hosts of the show seem to just hang out and make current cast members fight for their amusement.
The monologue turned into a who's-who of SNLs past, featuring Simon, Martin, Dan Aykroyd (who was relegated to tending bar since he's only hosted the show once), Chevy Chase, Martin Short, Alec Baldwin, Hanks, and Candice Bergen.
At one point, while standing next to Martin, Chase & Short, Timberlake even seemed to say what the audience was already thinking, "Oh my god, I just realized I'm standing next to The Three Amigos."
The Five-Timers club was first introduced in 1990 when Tom Hanks hosted the show for the fifth time. Hanks' opening monologue transitioned to the club where he met Martin, Simon, and Elliott Gould. The club was subsequently mentioned during episodes helmed by Danny DeVito (1993), Alec Baldwin (1994), John Goodman (1994), Christopher Walken (2001), and Drew Barrymore (2007).
Related
Before You Go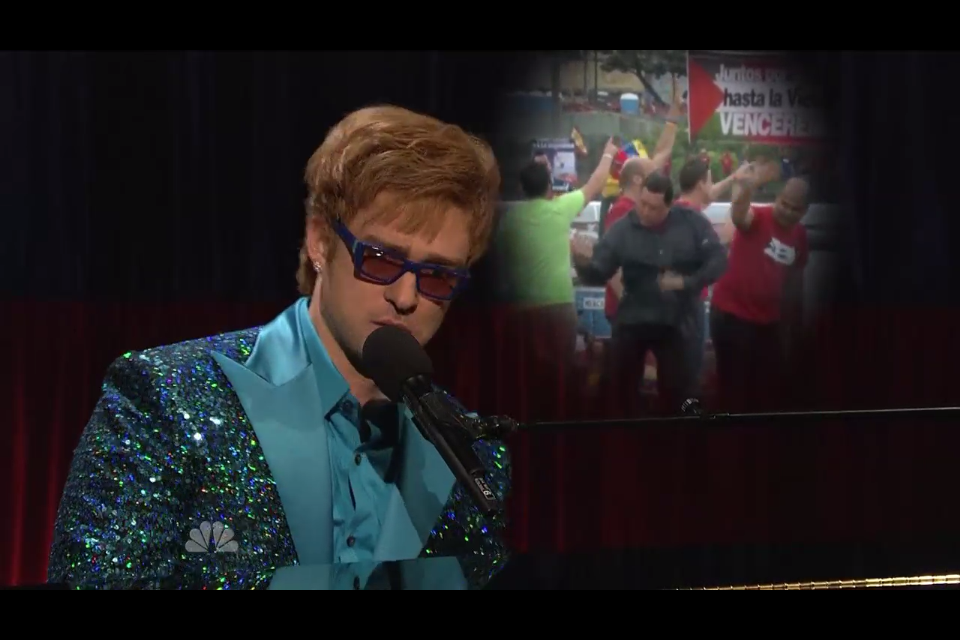 Justin Timberlake 'SNL'