But what you might not have known was that the design duo are holding a contest -- and they've asked us to chime in on exciting design contest, which asks readers to submit a photo that shows what their home means to them. The winning photo and photographer will be chosen by Timberlake and Stanley, who are looking for emerging talents and artisans to add to their HomeMint collection.
Where do we come in? HomeMint has asked us to chime in on their search for the winning photo, and we'll be presenting our favorite picks from the submission batch each week. Here's one that really caught our eye this week.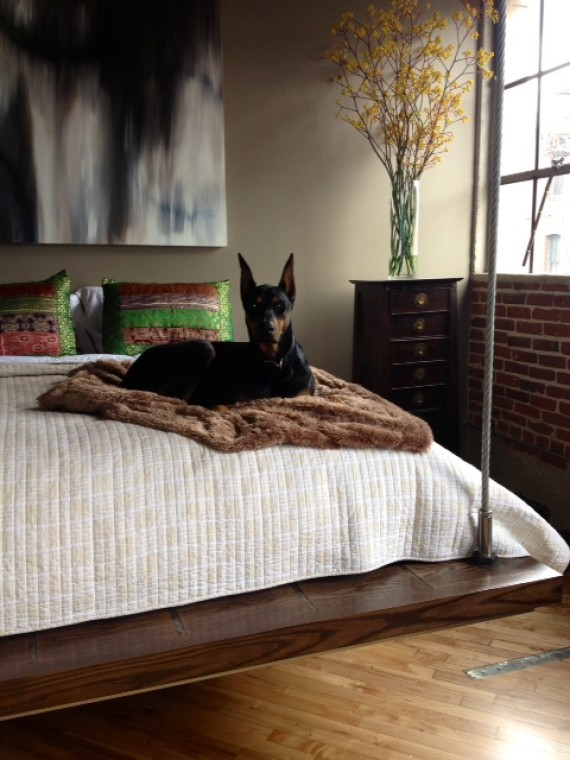 Photo by Deborah Glovier
Photographer's description: The Bed is Mine..."This picture just makes me HAPPY! My dog owns my heart and my loft has been designed/built by myself and friends, because of this I always feel my home is full of Love and Life...This is Why...I call my Downtown Loft~HOME." - Deborah Glovier
We think there's something incredibly warm and inviting about this snapshot by Glovier of her bedroom. The fact that she put together her entire loft with her friends really highlights the idea that her home is a labor of love. And, we appreciate the modern industrial look in this bedroom corner, from the exposed brick walls and tall windows to the suspended platform bed. And who could argue with the adorable Doberman?