 Timberlake and Jay-Z seem like they're having a good time working together. They sat next to each other (accompanied by their wives, Jessica Biel and Beyonce) at the Grammys and Jay even joined Timberlake at the latter's somewhat intimate post-Grammys show at the Hollywood Palladium. They've also filmed a music video for "Suit & Tie" and were snapped laughing with each other in the rain during the shoot.
Jay-Z has some experience touring with other artists. Most recently, he and Kanye West completed their Watch the Throne tour in support of the 2011 album of the same name. That worldwide journey went quite well (despite the pair's insistence on performing "N----s in Paris" over and over), but not all of Jay-Z's joint ventures have been as successful.
In 2004, Jay and R. Kelly embarked on the Best of Both World's Tour, an ill-fated adventure that went up in flames during its Madison Square Garden stop. At the show, Kelly suffered some sort of paranoid breakdown and left the stage convinced he was going to be shot or otherwise harmed. (Other reports paint Kelly's behavior as pre-meditated sabotage in retaliation for the Chicago show -- in Kelly's hometown -- having been messed up.) Jay-Z ended up finishing the MSG show by himself, calling in favors and guest appearances on the fly.
Timberlake, of course, toured extensively with 'NSYNC.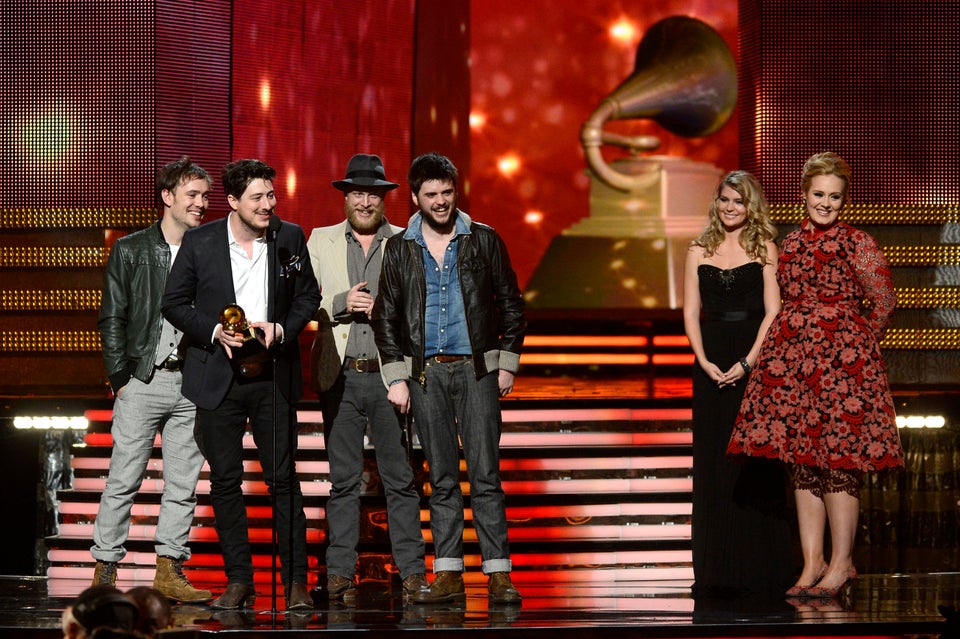 Grammy Awards 2013
Popular in the Community