Justin Timberlake and Jessica Biel were showered with wedding gifts when they said "I do" on Friday in Italy. However, the biggest wedding gift came from People magazine, which paid the couple $300,000 for exclusive images and interviews.
"The celebrity market is in a recession too, and A-list stars are no longer getting millions for wedding pictures," one weekly magazine editor tells me. "In this market, $300,000 is a good price. Plus, that is only for U.S. rights, so they will also make money from selling them to other countries."
People magazine has been advertising the exclusive all week on its website, potentially hoping the deal will increase sales in a declining market.
To put the $300,000 in perspective, the Daily Mail reported that Catherine Zeta-Jones and Michael Douglas' 2000 nuptials sold to OK! for $1 million. Anna Nicole Smith and Howard Stern's 2006 commitment ceremony sold for $1 million as well, according to Forbes. Forbes also reported that one of the highest amounts went to Demi Moore and Ashton Kutcher in 2005 -- $3 million from OK! magazine.
People did not respond to requests for comment.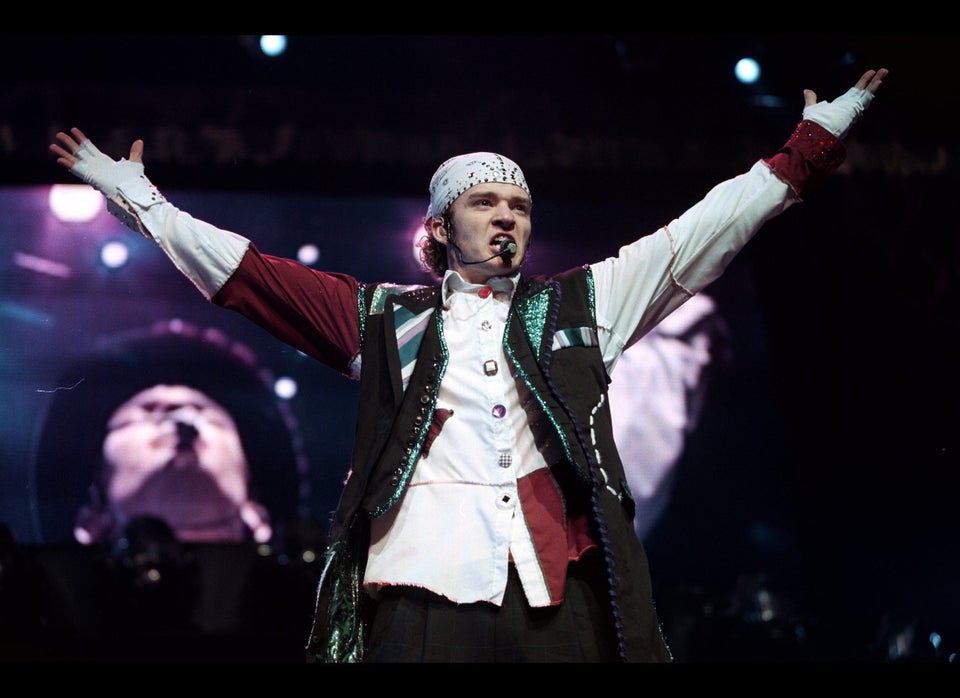 Justin Timberlake, Then and Now