Rather than performing the song's original line of "S--t so sick got a hit and picked up a habit," Timberlake sang "My hit's so sick got rappers acting dramatic," a move many interpreted as a response to Kanye West. Last month, West slammed "Suit & Tie" during a concert in London, telling the audience, "I got love for Hov, but I ain't f--kin' with that 'Suit & Tie.'"
Timberlake adressed the lyric swap on Monday's "Late Night" with Jimmy Fallon. In the video shown above, Fallon asks Timberlake, "For 'Saturday Night Live,' it felt like to me you changed one of the lyrics in 'Suit & Tie.'" "Did it seem that way?" Timberlake asked, feigning disbelief. "I don't remember that... Did I change a line? It is live. You know, really, everyone, keep calm." To which Fallon responded, "Keep calm, and Kanye on." Fallon's mention of Kanye prompted Timberlake to address the rapper, telling the audience, "Let me just, for the record... I absolutely love Kanye. So there's that. We love Kanye, right?"
Timberlake also performed his new song "Pusher Love Girl" on the show (shown below). The track is a single off of JT's upcoming album, "The 20/20 Experience." He surprised fans on Monday by streaming the album in its entirety on iTunes, one week ahead of its March 19 release date.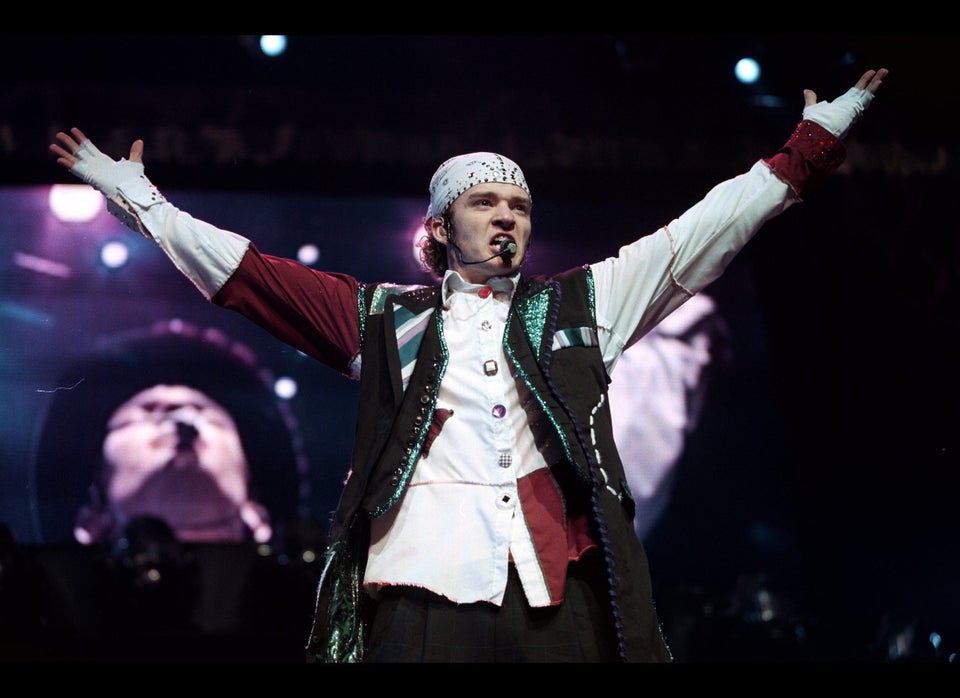 Justin Timberlake, Then and Now