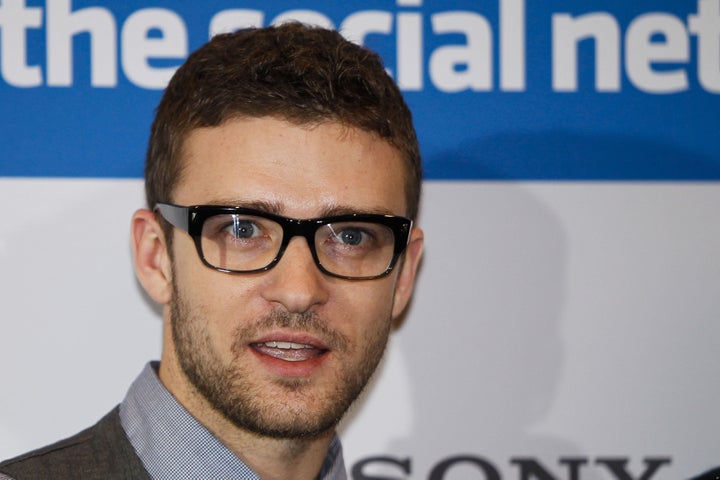 "It was fun, but I can't say I'm going to be butt-naked in a movie again," he said. "I only did it because I'm young now, and everything's where it's supposed to be. I figured this is the time, before gravity gets the best of me."
Perhaps it's not just vanity that'll keep Timberlake's clothes on going forward -- as Kunis describes it, the scenes were quite physically demanding (and not in the way you'd think).
"We figured that by then [they filmed the sex at the end of the shoot] we'd really, hopefully, be friends, which is what happened," said Kunis. "It's always uncomfortable to do those scenes... You have to be in these crazy positions for 12 to 16 hours. I'll never forget when Justin had to be on top of me with his right hand on my left pasty and his left hand on my right pasty--my feet were getting numb, and I think his hands were giving out on him. It was a workout."
In January, Kunis talked about how the pair grew comfortable after an awkward start.
"We had two weeks' worth of sex scenes to shoot. Justin would just wear a sock that covered his frontal parts, so yeah, I could pretty much see everything," she said. "And I had tiny nipple pasties and a little pasty on my hoo-ha. We couldn't have been more uncomfortable in the beginning, but by the fourteenth day, we'd just drop our robes, like, 'Hey, how's it goin'?'"
If Timberlake is modest and a bit demure now, he wasn't always that way. Being a teen star, he said, injected a lot of opportunity -- and cockiness -- into his heady, early days of fame.
"It was exciting that we were having so much success and we could do whatever we wanted. And I mean that about everybody: Backstreet Boys, 'NSync, Britney, Christina," Timberlake recalled. "At that time, we could literally go, 'Oh, man, let's go to Bali,' and we'd be on a plane to Bali. We were little kids with big toys. You do the math--that's not going to last... Ryan [Gosling] and I used to steal golf carts and go driving in the middle of the park to get milk shakes, and we never got in trouble for it. We thought we were big shit."
WATCH
:
Calling all HuffPost superfans!
Sign up for membership to become a founding member and help shape HuffPost's next chapter