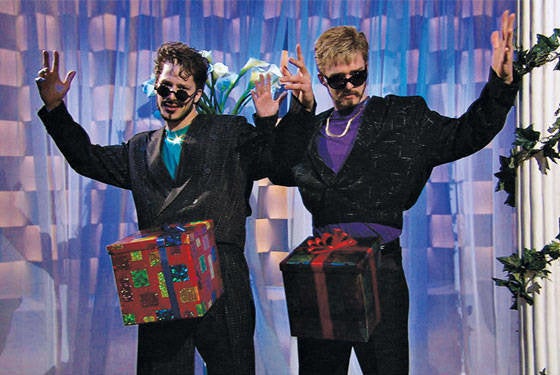 Quick, don't open that box quite yet.
Justin Timberlake has officially been confirmed as the host of the May 21st season finale of "Saturday Night Live," according to a tweet sent out by the show.
When a Twitter follower wrote, "I didn't realize that @nbcsnl isn't back until May 7th!!! What am I going to do!? Is Tina Fey the season finale!? #SNL #aaahhhh," the show responded, "Nope! We have Timberlake after that!"
Timberlake often hosts the show, and has been involved in some of the most memorable skits and digital shorts in recent memory. That includes the songs "Mother Lover" and the Emmy-winning "Dick In A Box," both with Andy Samberg.
WATCH
:
Popular in the Community