Just because Justin Timberlake is a superstar doesn't mean he's immune to the (occasional) horrors of potty training.
The singer appeared on "The Ellen DeGeneres Show" this week and shared a story about his 3-year-old son, Silas, greeting him with a "wet" surprise way too early in the morning.
"He's a big boy now, which he will be happy to tell you," Timberlake said of his son. "We're getting really well down the line with the pee-peeing on the potty thing, but at nighttime, we give him a diaper."
Timberlake told the talk-show host that he'd fallen asleep around 2 in the morning after performing a show. Around 6:45 a.m., when he was "very, very tired," his son snuck in to give him a "very, very sweet" hello and put his hand on his dad's face, before leaning in for a squeeze.
"And so I feel the hand and he comes in and he hugs me, and right on my back I'm like, 'That's really wet,'" Timberlake said. "I was like, 'Hey man ― good morning.'"
But, of course, he was happy to have that hug.
"Anybody who's a parent out there knows that it's like you've never been more excited to be peed on," the singer said.
Timberlake and his wife, actress Jessica Biel, often share relatable parenting stories about Silas ― some of them often involving bathroom humor.
Despite the poop and occasional tough moments, Timberlake said there's nothing more rewarding than being a dad.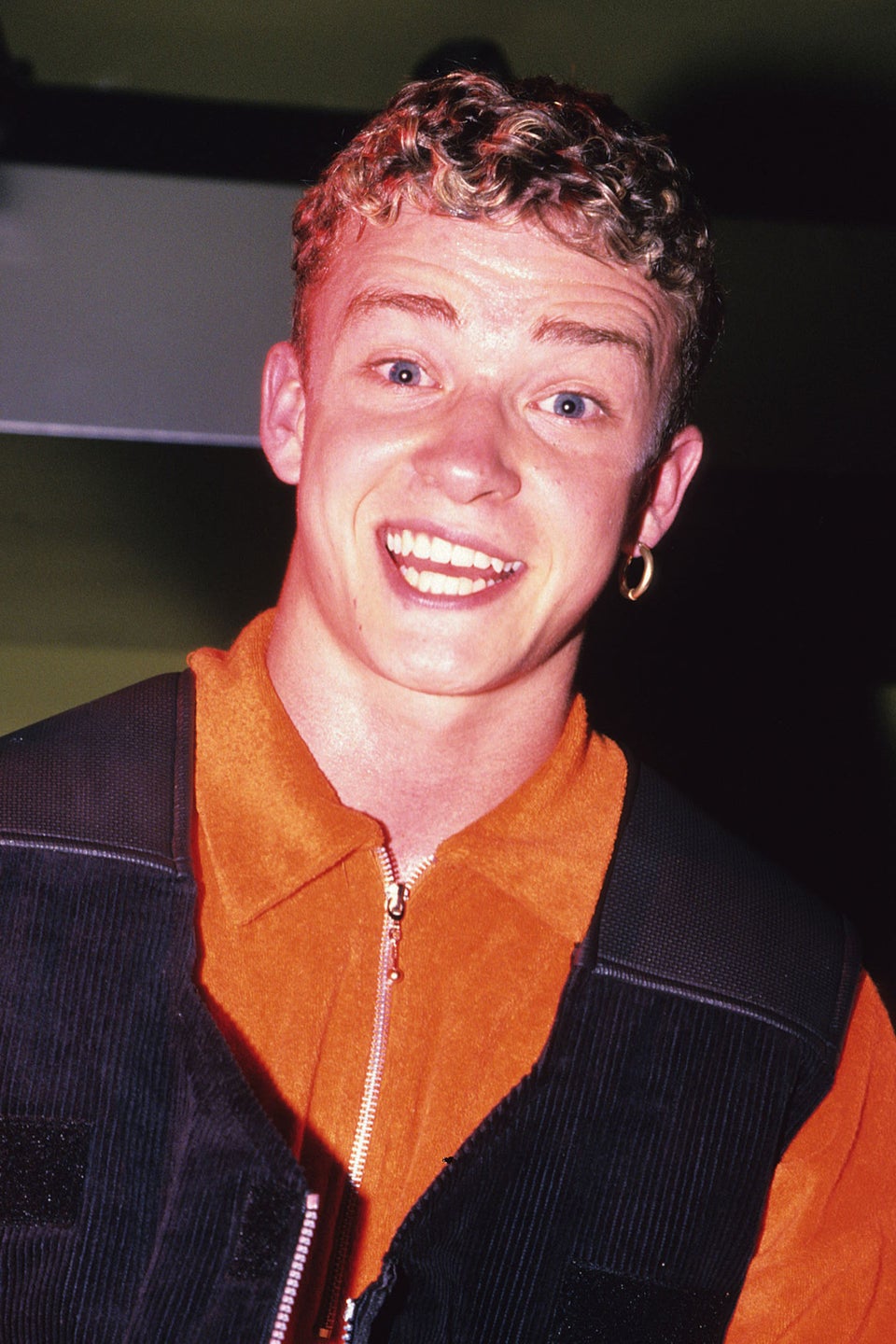 Justin Timberlake's Style Evolution
Popular in the Community