Justin Timberlake won big at the People's Choice Awards, Wednesday (Jan. 8). The singer took home awards for Favorite Male Artist, Favorite R&B Artist and Favorite Album.
However, the "Mirrors" singer is gaining just as much attention for what he did after the show and it didn't have anything to do with fancy A–list parties.
Apparently, Timberlake thought that the best way to reward himself after his big win was to head out for tacos -- at Taco Bell. Timberlake posted two photos to his Instagram account of himself posing with Taco Bell employees.
He captioned the first: "What do we do after we win 3 PCAs?!?! Easy... Go to Taco Bell!! People's Champ, baby!!"
The star's Instagram followers loved how down to earth Timberlake came across in the posts. One commented, "a man with a burrito is a man after my heart." Another called him "literally the most perfect human being on the planet."
Apparently, for celebrities, Taco Bell can give you more than a stomach ache. It can also give you a little love from your fans.
CORRECTION: A previous headline elsewhere on the site misidentified Justin Timberlake as Justin Bieber.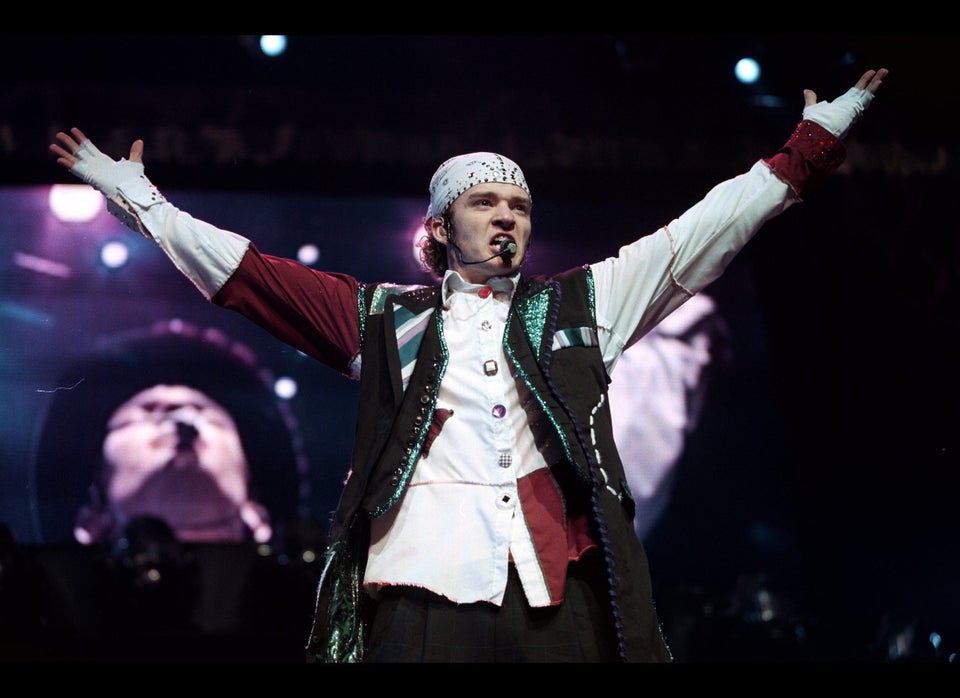 Justin Timberlake, Then and Now
Popular in the Community