The song (shown below) takes the name of a well-known foundation which "serves to create safe communities and respectful relationships through awareness events and initiatives." Take Back The Night "[seeks] to end sexual assault, domestic violence, dating violence, sexual abuse and all other forms of sexual violence." The organization was reportedly not contacted by Timberlake about the use of the term "Take Back The Night."
"The lyrics are definitely very sexual and not at all clearly anti-sexual violence," Koestner added. "'Use me,' for example, is not a great phrase for anyone affiliated with the organization."
UPDATE: Timberlake reportedly gave a statement to Radar about "Take Back The Night." "Upon the release of my new single 'Take Back The Night', I was made aware of an organization of the same name called The Take Back The Night Foundation," Timberlake told the publication. "I wanted to take this opportunity to let all know that neither my song nor its lyrics have any association with the organization. As I've learned more about The Take Back The Night Foundation, I'm moved by its efforts to stop violence against women, create safe communities and encourage respectful relationships for women — Something we all should rally around. It is my hope that this coincidence will bring more awareness to this cause."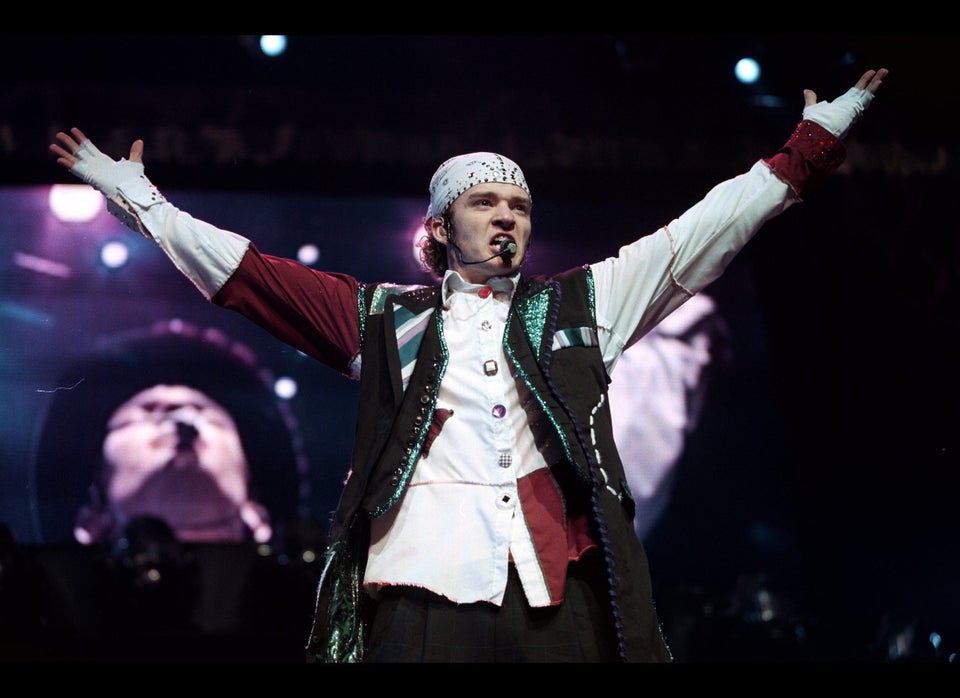 Justin Timberlake, Then and Now
Popular in the Community