I don't have too many inspirations in the world, but there's been one person who has been my biggest inspiration for as long as I could remember: Justin Timberlake. You can find out more about why, here. But if you haven't seen Justin Timberlake's latest tour, The 20/20 Experience World Tour. Simply go.
Although, he swapped out "Strawberry Bubblegum" for an impromptu performance of a popular go-go song of the region, this was the greatest concert I've ever been to. Never in my entire life have I left a building so inspired to dream beyond my wildest. It was all a sort-of-dreamlike environment, where you were truly transported into the exceptionally creative mind of a legend. And when speaking with friends, I can't decide if the show was homage to Timberlake's own multi-decade long career or the past greats: Dean Martin, Michael Jackson and Frank Sinatra. That's how captivating the show was.
Now, originally I had written much more about the concert (albeit in superlative-laden detail), but I just didn't want to spoil the show for anyone. It was truly an incredible experience. From meeting the backup singers during Justin's interactive performance of "Cabaret" to the amount of on-screen detail provided in the ten-minute intermission that featured my favorite song, "Amnesia," this show was one for the ages.
I've said it many times before and all my friends and family know my admiration for the guy, but he's just the ultimate inspiration in my world. Even the female security guard at the Verizon Center on Monday night said mid-show, "Wow! You must really like the guy" as I was miming the moves during the "Let Me Talk to You (Prelude)" (albeit lacking the proper dance skills). But it's true. I felt like I was watching someone walk on water. And speaking of water, whoever did the lighting and graphics for the tour deserves to be lauded for their contribution.
I just simply can't talk about this show enough. So here are some pictures instead: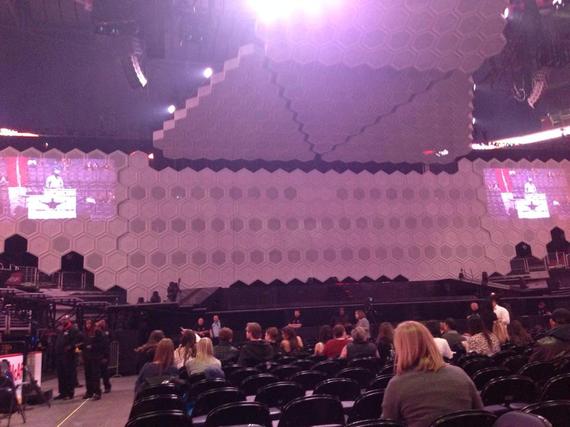 Just thirty minutes before showtime. The DJ played "Damn Girl" so I guess that won't be performed tonight -- not that I expected it would be.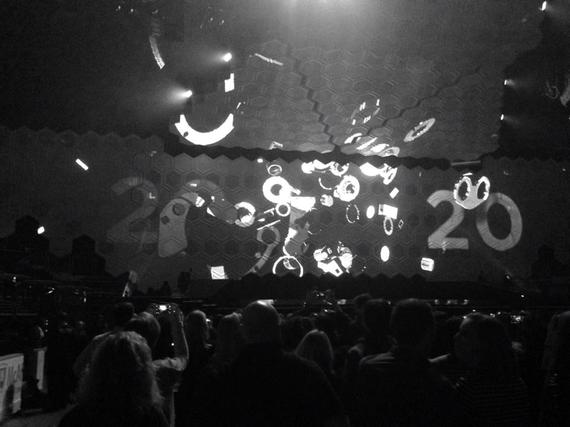 The show's about to begin. Much louder than I expected!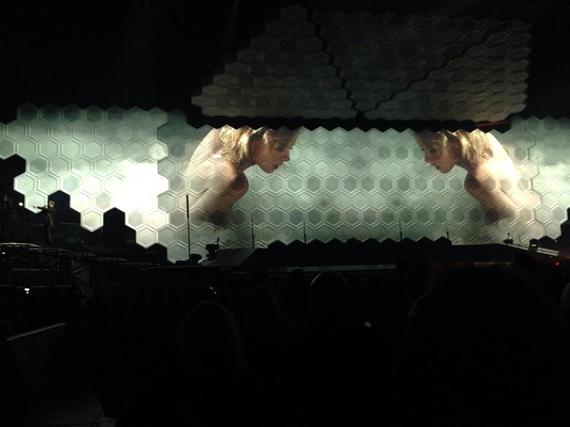 Justin performing "Tunnel Vision." He's on the right side of the screen.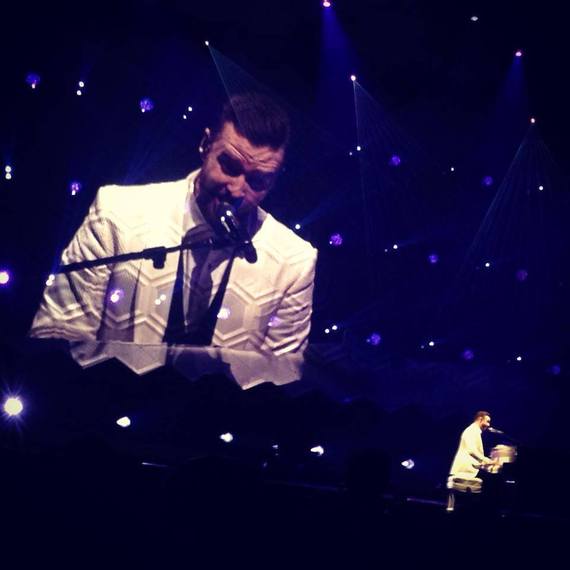 One of my favorite songs from his FutureSex/LoveSounds album: "Until the End of Time."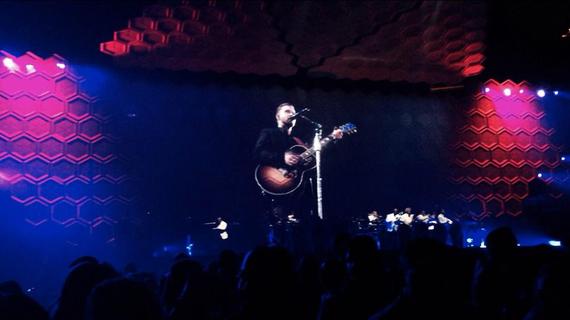 Justin creatively makes it to the back of the area to perform "Not a Bad Thing," Michael Jackson's "Human Nature," amongst others.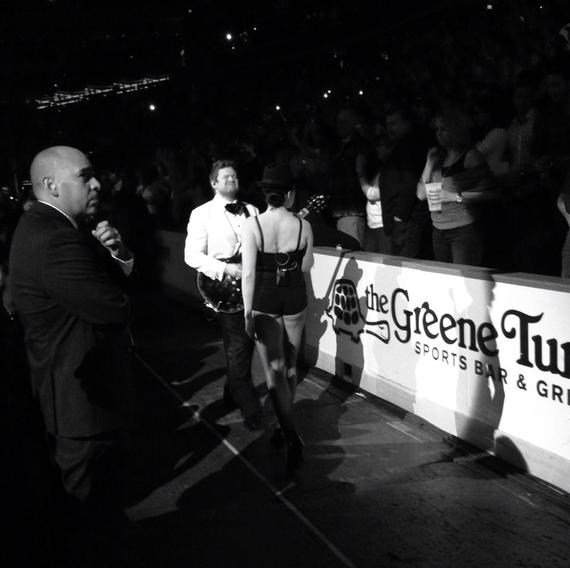 That's one of his band members and a dancer just casually walking down the arena's aisle.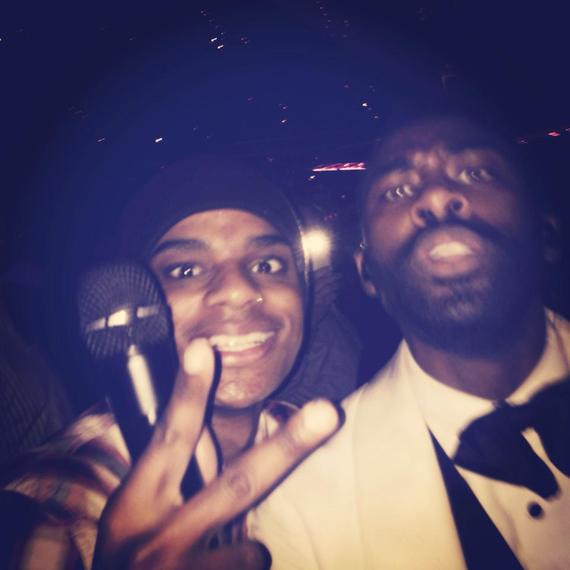 I even got a picture with one of his backup singers. The craziest, most impromptu photos I've ever taken.
And one with Justin Timberlake himself... Well, I wish.
REAL LIFE. REAL NEWS. REAL VOICES.
Help us tell more of the stories that matter from voices that too often remain unheard.