When Canadian Prime Minister Justin Trudeau heard about a gay man receiving a hate-filled Valentine, he sent him a moving message of support.
Degas Sikorski, a man from Edmonton, Canada, was working for Party City but had not received a shift in months, HuffPost Canada reports. When he went into work on Valentine's Day, he noticed his supervisor had made personalized gifts for everyone on staff. When Sikorski looked at his, the openly gay employee noticed that his contained something nasty: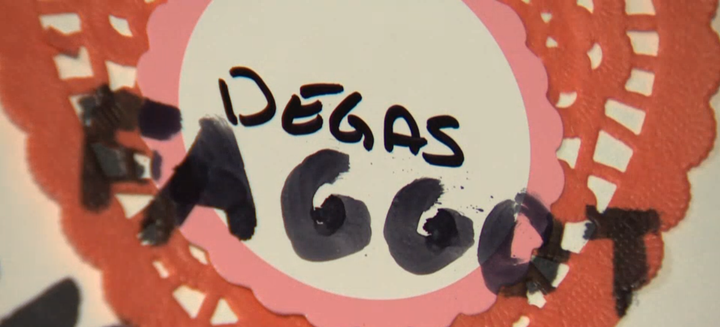 "FA**** YOU ARE NOT GETTING SHIFTS FOR A REASON," was written in black marker on Sikorski's Valentine.
Furious, Sikorski's mother, Shelley, posted a picture of the slur on Facebook and urged her friends and followers to spread the word.
According to The Toronto Star, a manager at a local Starbucks saw the post and offered Sikorski a job, so that he could quit Party City. Sikorski accepted and is currently pursuing a human rights investigation against his former employer. The company said after the incident that it would investigate the matter.
Yet, a new job wasn't the only love Sikorski received thanks to his mother's post.
Edmonton Centre MP Randy Boissonnault eventually saw it as well. He is also openly gay and felt compelled to show his support.
"I said, 'Well, Degas has allies. I'm an ally. These colleagues are allies. The prime minister is an ally.' I texted my team 'Please find a very nice Valentine's card and bring it to the House,'" Boissonnault told Global News.
Boissonnault signed the belated Valentine and got other members of parliament to sign it as well like Newfoundland MP Seamus O'Regan and Treasury Board President Scott Brison who are both openly gay.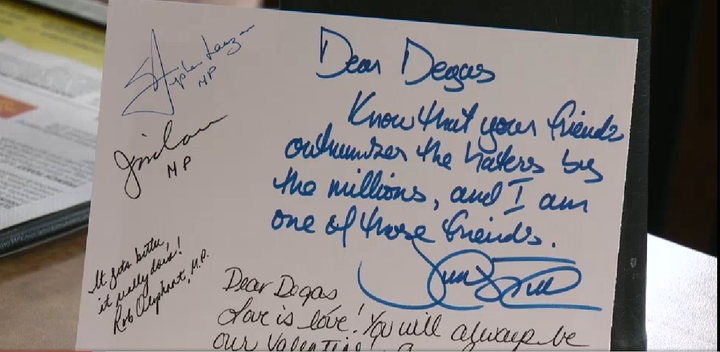 Trudeau also wrote an inspiring message:
"Dear Degas, Know that your friends outnumber the haters by the millions and I'm one of those friends."
A picture of Trudeau signing the card was included in a belated Valentine for Sikorski, which was hand-delivered to him last Saturday by Boissonnault himself.
"This is pure love," Sikorski's mom told Global News immediately after her son read the card.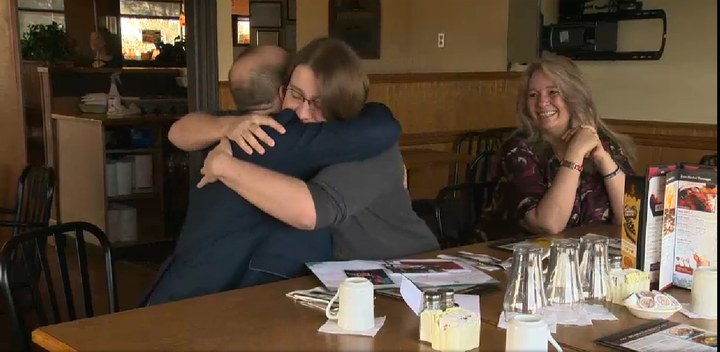 "It was a beautiful card," Sikorski told The Toronto Star. "There were so many pictures and so many people wanted to sign it, they had to add extra pages."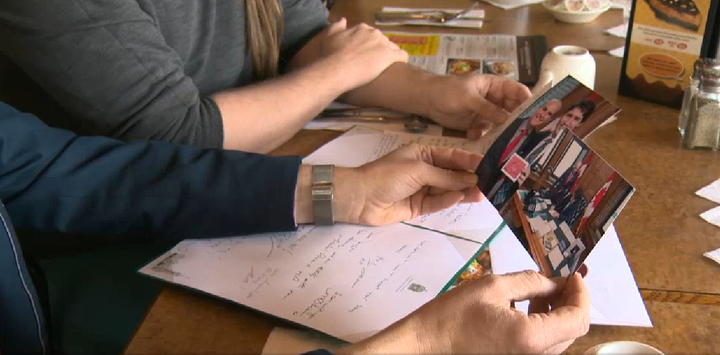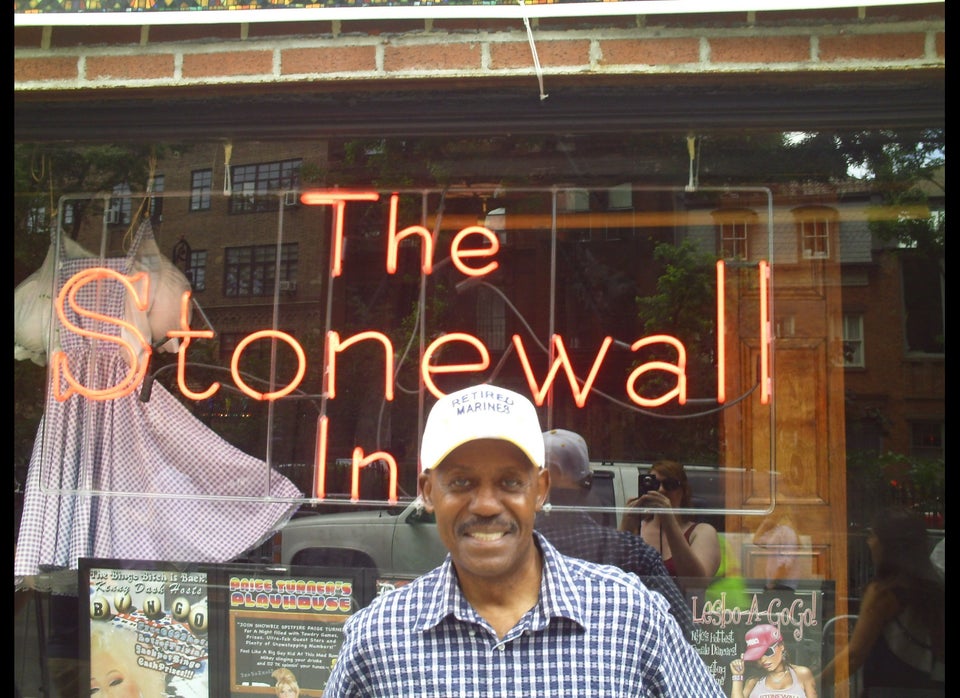 Gay Pride Around The World