As new U.S. immigration restrictions targeting refugees and citizens from several Muslim-majority countries fuelled an international frenzy of panic and confusion, Justin Trudeau sent a clear message to those affected: "Canadians will welcome you."
The Canadian prime minster's commitment to supporting refugees and newcomers has been clear since he took office in November 2015 and vowed to dramatically expand the country's Syrian refugee program. To date, his government has accepted 39,671 men, women and children from the war-torn nation ― some of whom were personally greeted by Trudeau upon arrival.
"To those fleeing persecution, terror and war, Canadians will welcome you, regardless of your faith," he wrote on Facebook and Twitter. "Diversity is our strength."
Toronto Mayor John Tory also spoke out after the restructions went into effect.
"We understand that as Canadians we are almost all immigrants, and that no one should be excluded on the basis of their ethnicity or nationality," he said in a statement released on Twitter. "As our federal government continues to enforce Canadian immigration policy with a focus on the safety and security of our entire nation, Toronto will continue to welcome refugees and new Canadians," he added, noting he had contacted Citizenship and Immigration Minister Ahmed Hussen to offer help and support "in light of recent events."
Scotland's first minister, Nicola Sturgeon, was quick to echo Trudeau's welcome on Twitter.
Donald Trump's administration, however, does not appear to share such values. Within a week of his inauguration, the president signed executive orders halting the American refugee resettlement program for four months, placing an outright ban on Syrian refugees entering the U.S., and temporarily cutting off immigration from Iran, Iraq, Libya, Somalia, Sudan, Syria and Yemen.
"I am establishing new vetting measures to keep radical Islamic terrorists out of the United States of America. We don't want them here," Trump said. "We don't want to admit into our country the very threats we are fighting overseas."
Trump has also expressed his intentions to implement a security measure he has referred to as "extreme vetting," which would subject asylum seekers to a series of ideological questions before they are considered for admission to the U.S.
Citizens from the seven specified nations will be affected by the ban, even if they hold dual nationality with another country outside the U.S. Canadian passport holders are exempted, the prime minister explained in a Facebook post on Saturday night, but details remain limited. U.S. residents from the targeted nations who hold green cards are also affected by the ban. Lawyers are advising them to seek asylum in Canada.
The Canadian government announced Sunday it will offer temporary residence to those stranded in the country as a result of Trump's travel bans.
Related
Before You Go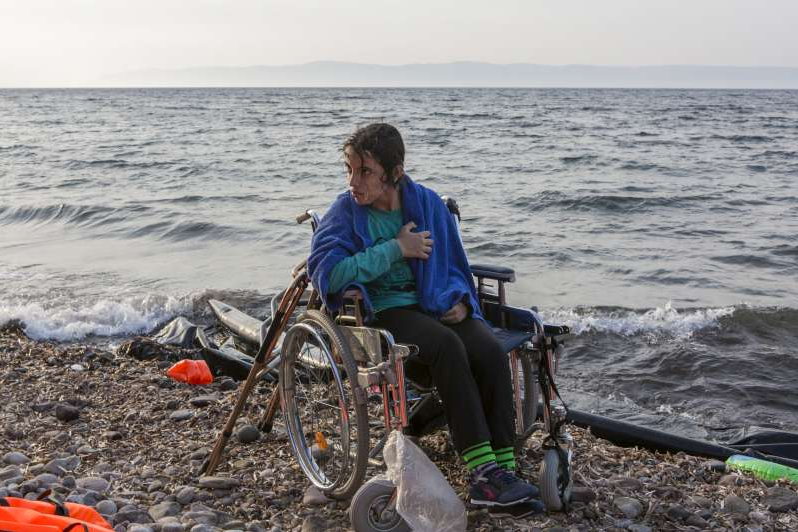 These Are The Terrifying Syrian Refugees Coming To The U.S.
Popular in the Community