When HuffPost reader Matthew Morehead and HuffPost global editorial director Howard Fineman pushed the liberal leader to address Trump's controversial views on immigration, national security and non-American Muslims, Trudeau's response was short and sweet.
"Cape Breton is lovely, all times of the year," he laughed, referring to a viral website that encourages Americans to seek refuge on the small island off Canada's Atlantic coast should Trump take the presidency.
"I'm not going to pick a fight with Donald Trump right now. But I'm not going to support him either, obviously," Trudeau added, later comparing the Republican real estate mogul to Toronto's infamous former mayor, Rob Ford.
"I prefer to trust that my American friends will exercise their democratic rights with a level of the wisdom of crowds that always ends up coming through in a democracy," Trudeau said. "The reality is that we will work alongside our neighbors and allies regardless of the political choices they make."
Trudeau masterfully deflected questions about which presidential candidate he would support, just days before he will attend a state dinner Thursday at the White House hosted by outgoing U.S. President Barack Obama.
"I'm not going to weigh in on various candidates," he told HuffPost Canada. "My job as prime minister is going to be to work with whoever gets elected ... And the relationship between Canada and the United States on an economic, on a cultural, on a social level, is too important for me to start picking fights with anyone right now."
Obama welcomed Trudeau into his new role as prime minister when he took office four months ago.
"I know Canadians are incredibly inspired by your message of hope and change," Obama said during his first press conference with Canada's newly-minted leader.
Trudeau will have a number of transnational and bilateral issues to discuss with Obama's successor, who will be elected in November, including the Trans-Pacific Partnership deal and the Keystone XL pipeline controversy.
While several of the presidential hopefuls hold varying stances on these issues and others affecting Canada, Trudeau vowed to work cooperatively with whomever is elected to the White House.
"There have been lots of times in the past where the ideologies of president and prime minister haven't perfectly matched up, and where there's been a very constructive and positive relationship," he said. "Quite frankly, that's what both Americans and Canadians expect of their leaders, and that's what I'll be working hard to do."
Related
Before You Go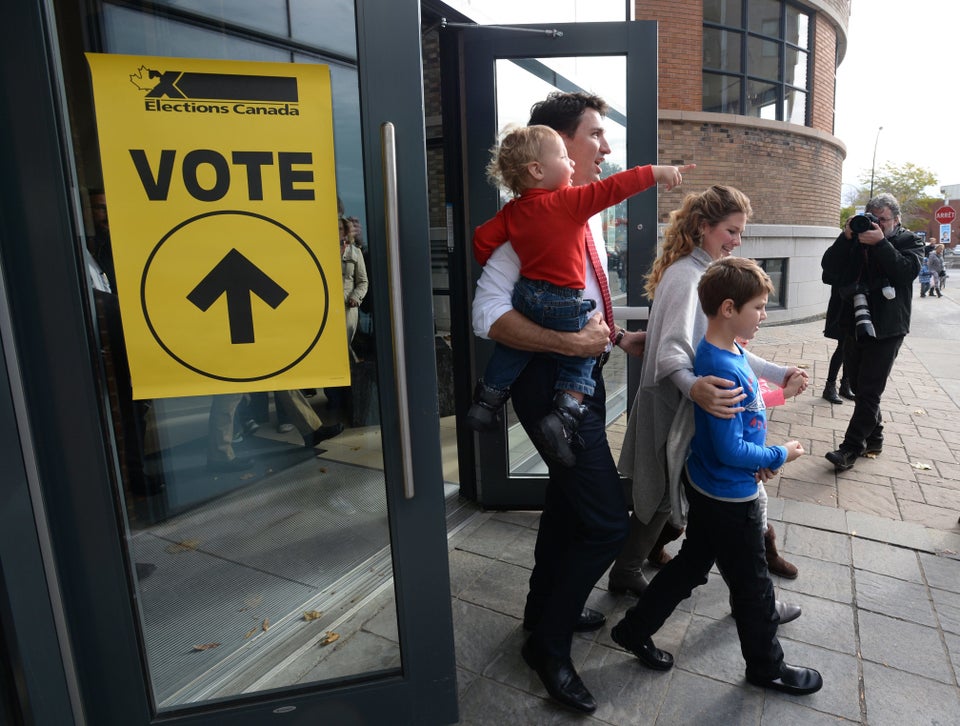 In Photos: Canada Election 2015
Popular in the Community