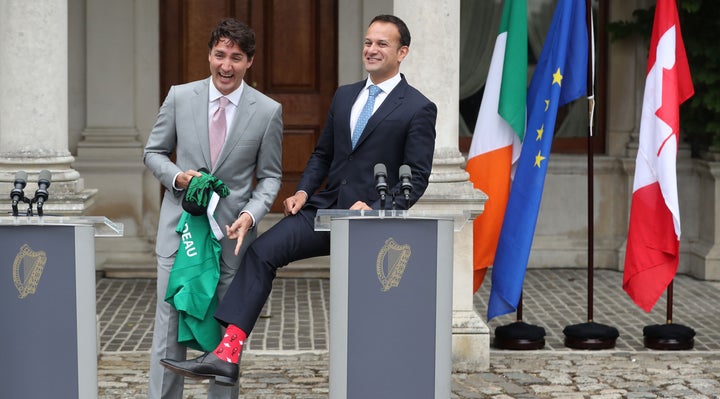 Ireland's new prime minister showed off a strong sock game during his first official meeting with Canadian counterpart Justin Trudeau.
Trudeau may be famed for wearing themed socks to engagements, but it was Irish Taoiseach Leo Varadkar who won the sock stakes in Dublin on Tuesday.
Trudeau, meanwhile, went with some simple stripes: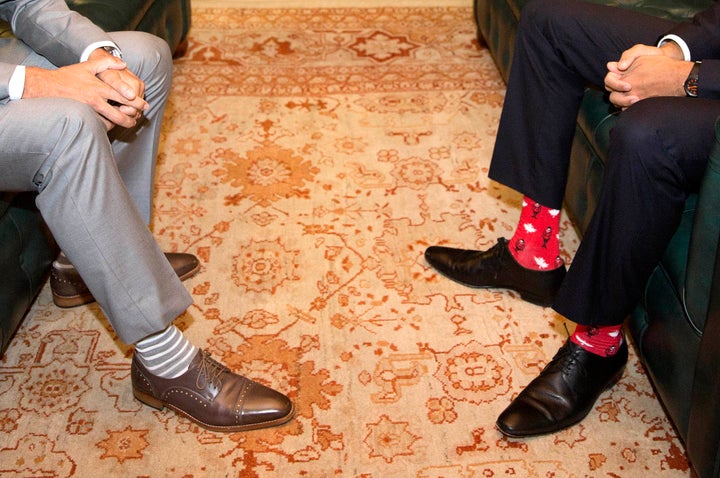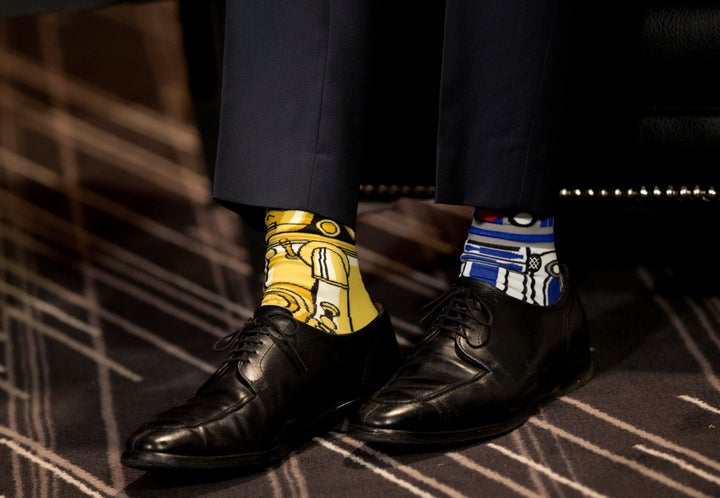 The Canadian prime minister landed in Dublin with his wife, Sophie Grégoire Trudeau, and their youngest son, 3-year-old Hadrien, for a three-day visit on Monday.
It's safe to say that local Twitter users were delighted with Trudeau's arrival on the Emerald Isle:
Following talks with Varadkar which are expected to focus on a free trade deal between Canada and the European Union and the United Kingdom's leaving of the European Union, Trudeau will travel to the G20 summit in Hamburg, Germany.