It's a bird! It's a plane! It's Justin Trudeau in a Clark Kent costume!
The Canadian prime minister got into the Halloween spirit on Tuesday and showed up to work at the House of Commons in his costume. Watch him reveal his inner Superman when he reaches the bottom of the stairs:
People on Twitter flipped over Trudeau's work-appropriate, swoon-worthy getup:
Trudeau was later spotted wearing the costume while out trick-or-treating with his wife, Sophie, and their three children, Xavier, Ella-Grace and Hadrien, in Ottawa, Ontario, Canada.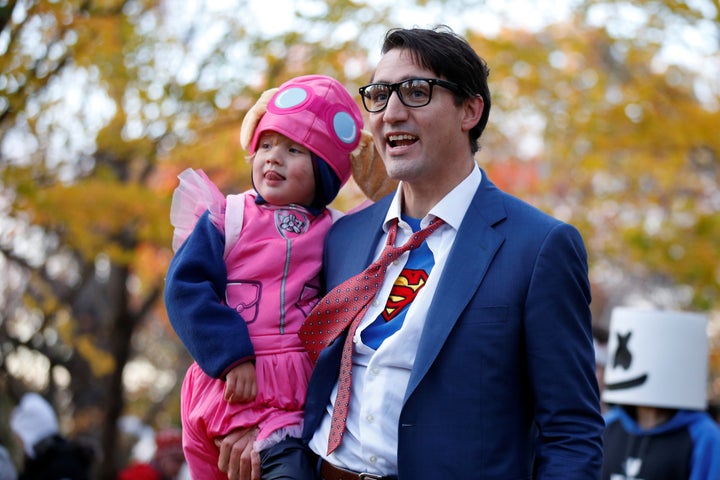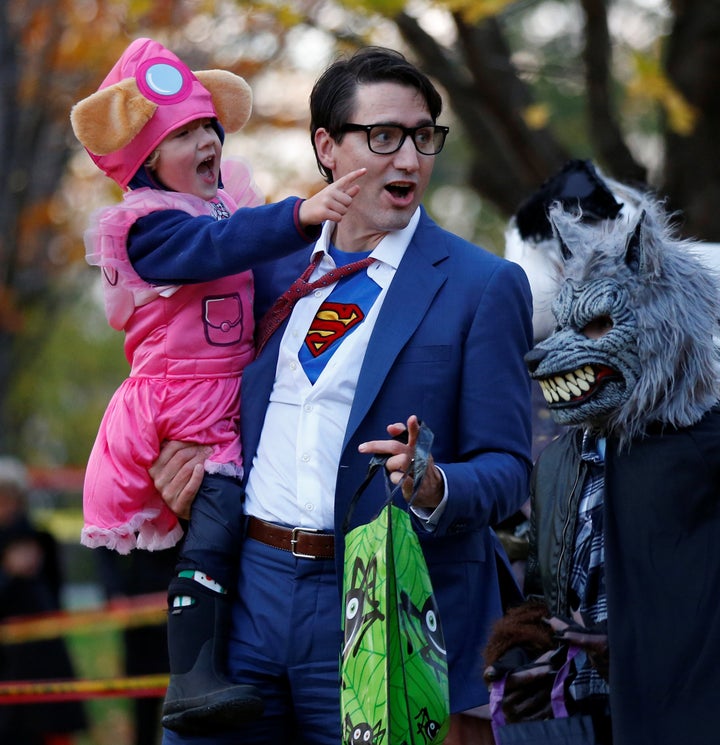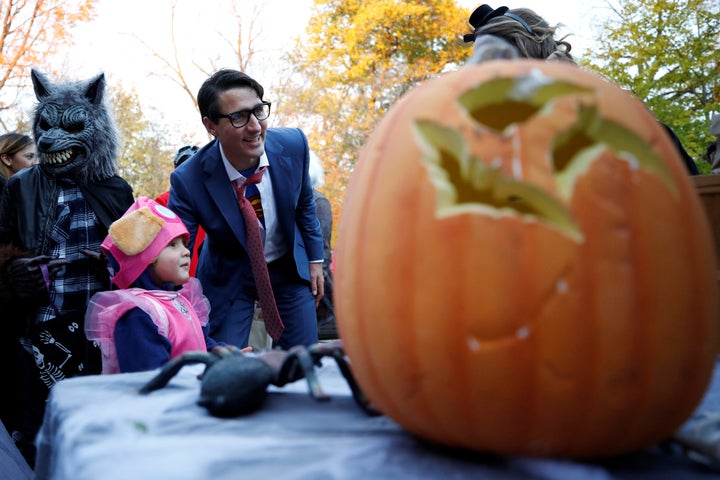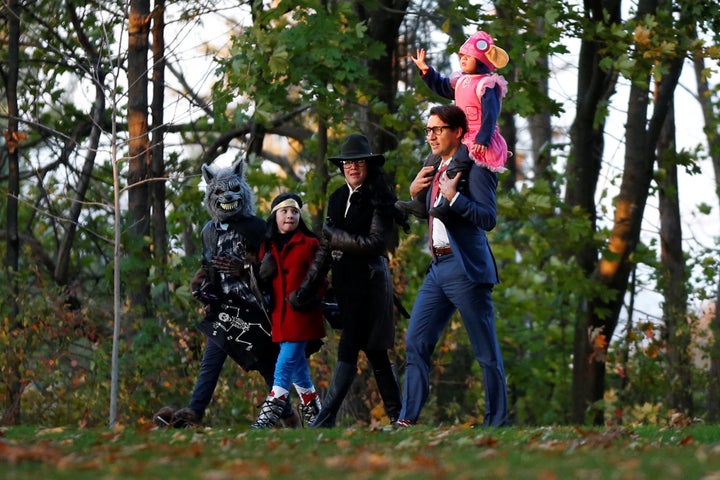 "I'm a journalist this year, you guys should love that," Trudeau said while talking to reporters.
As he said on Twitter, it looks like his family had a "Super" Halloween: