On Saturday, Trudeau and his wife Sophie Grégoire Trudeau were kayaking in Gulf Islands National Park in Sidney, British Columbia when they crossed paths with newlyweds Michelle and Heiner Gruetzner, who were celebrating nearby.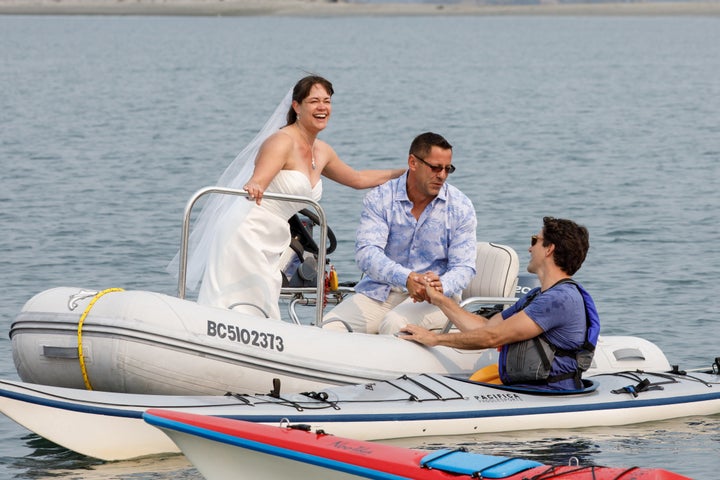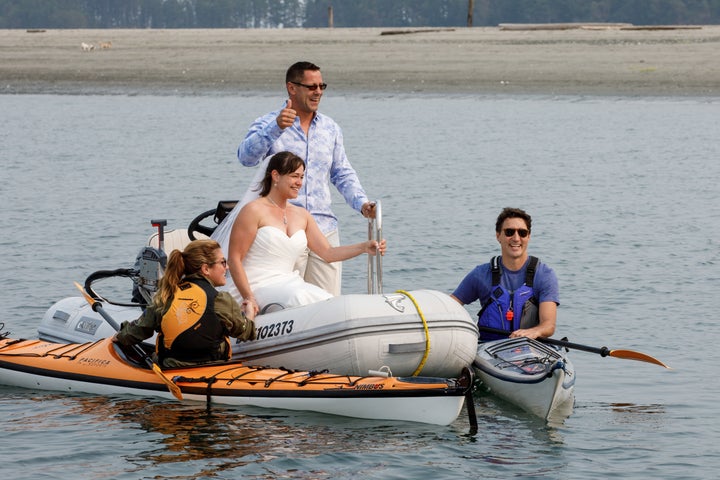 The couple spotted the Trudeaus, cruised over to say hello and even posed for some photos with them. The bride scored not one, but two kisses from the PM.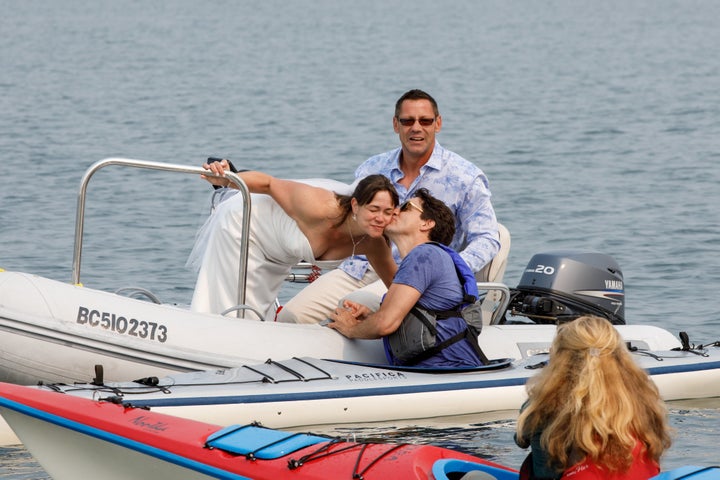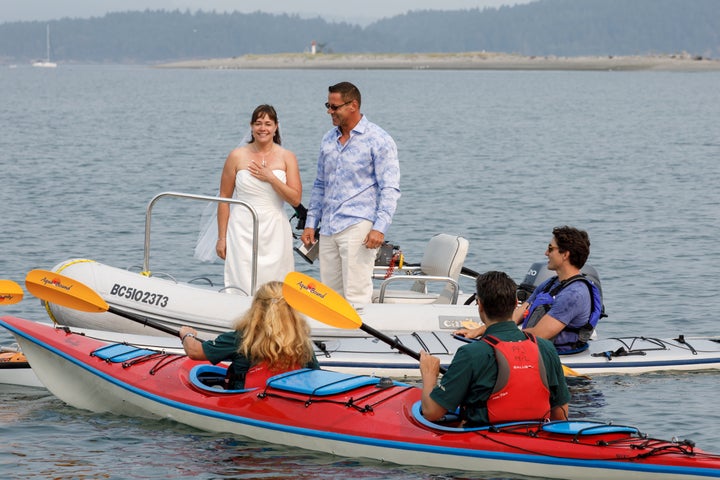 "It's a nice addition to the photo album," the groom told CTV.
The moment was captured by Trudeau's photographer, Adam Scotti, who posted the images on Twitter.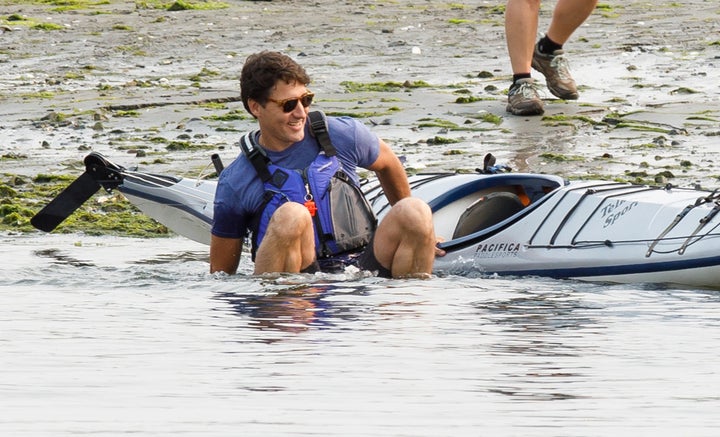 "I'm just happy the national media was there to capture that," he joked.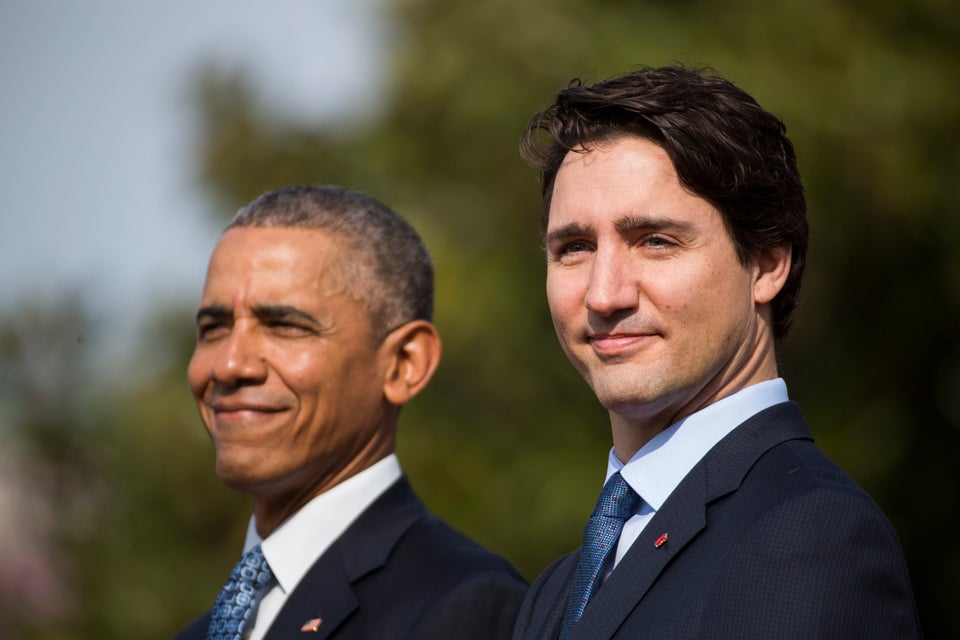 Obama and Trudeau Are Just Awesome Together