Canadian demonstrators who took part in this weekend's Women's March on Washington woke up on Sunday to a virtual thumbs-up from their country's leader.
Prime Minister Justin Trudeau tweeted a note of congratulations (in both French and English). "You keep your government inspired," he told participants.
So-called "sister marches" held in solidarity with the D.C. event took place in at least 22 cities around Canada.
A delegation from Canada also marched in Washington, although multiple participants told CBC News they were denied entry to the U.S. They said they suspected they'd been turned away because of their anti-President Donald Trump stance.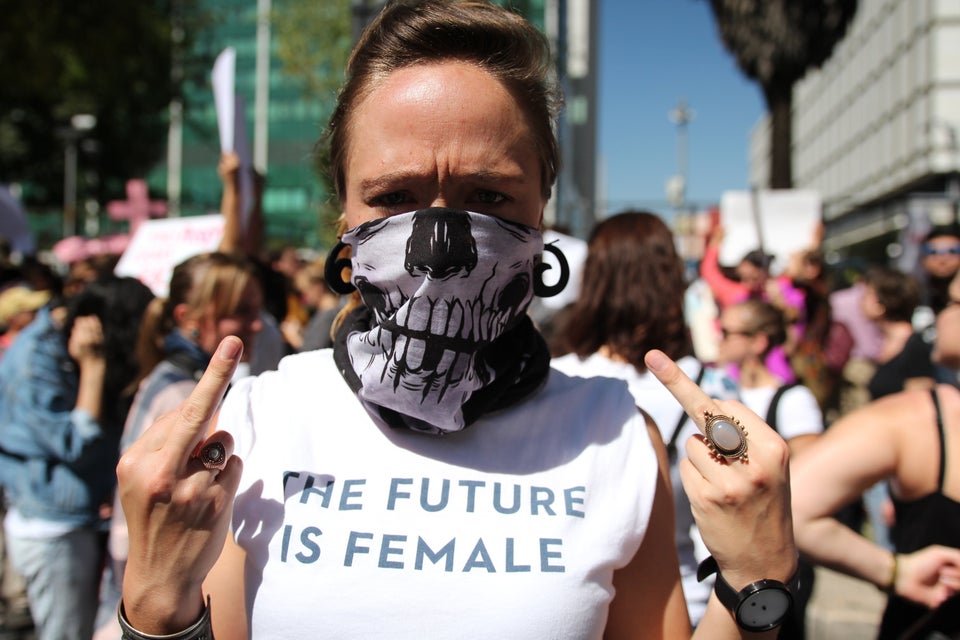 38 Stunning Photos From Women's Marches Around The World