Justin Turner was pulled from the Los Angeles Dodgers lineup during the eighth inning of the team's World Series-clinching Game 6 win over the Tampa Bay Rays on Tuesday after testing positive for the coronavirus.
Despite Turner's diagnosis, the Dodgers third baseman returned to the field at Globe Life Field in Arlington, Texas, following the team's victory to celebrate with teammates.
Turner was filmed removing his mask:
He posed for a photo with teammates, without his mask: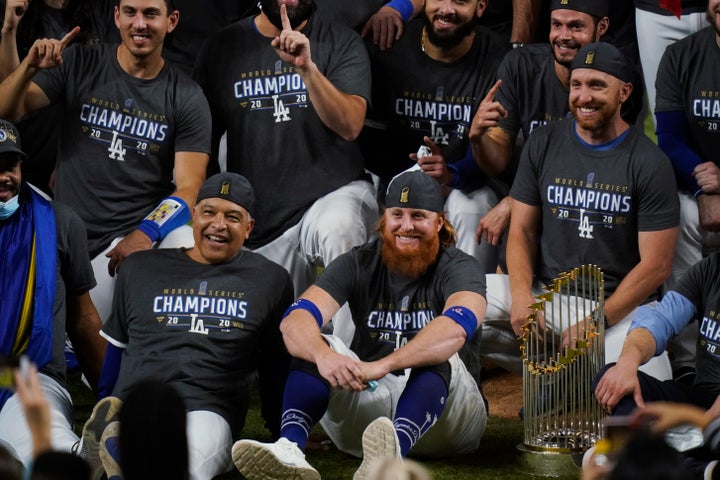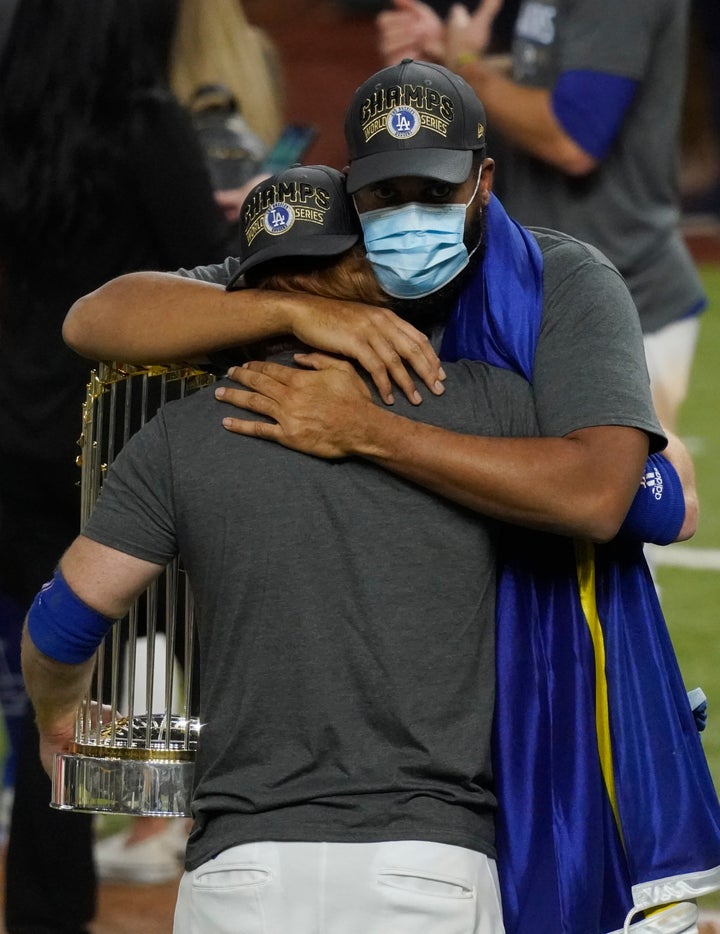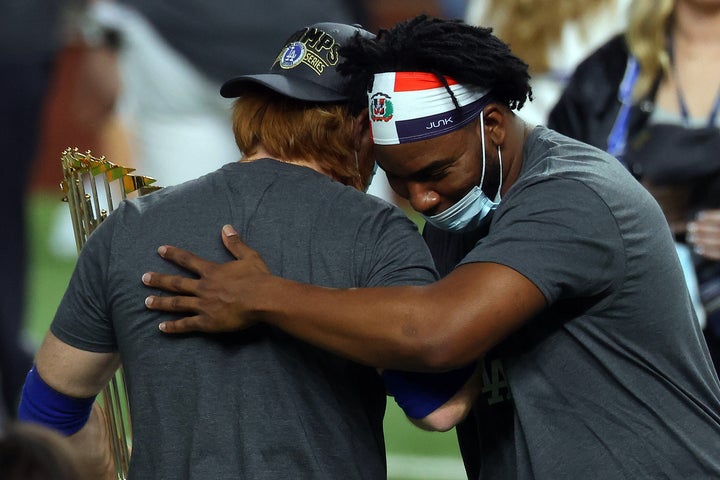 And embraced his wife Kourtney Pogue: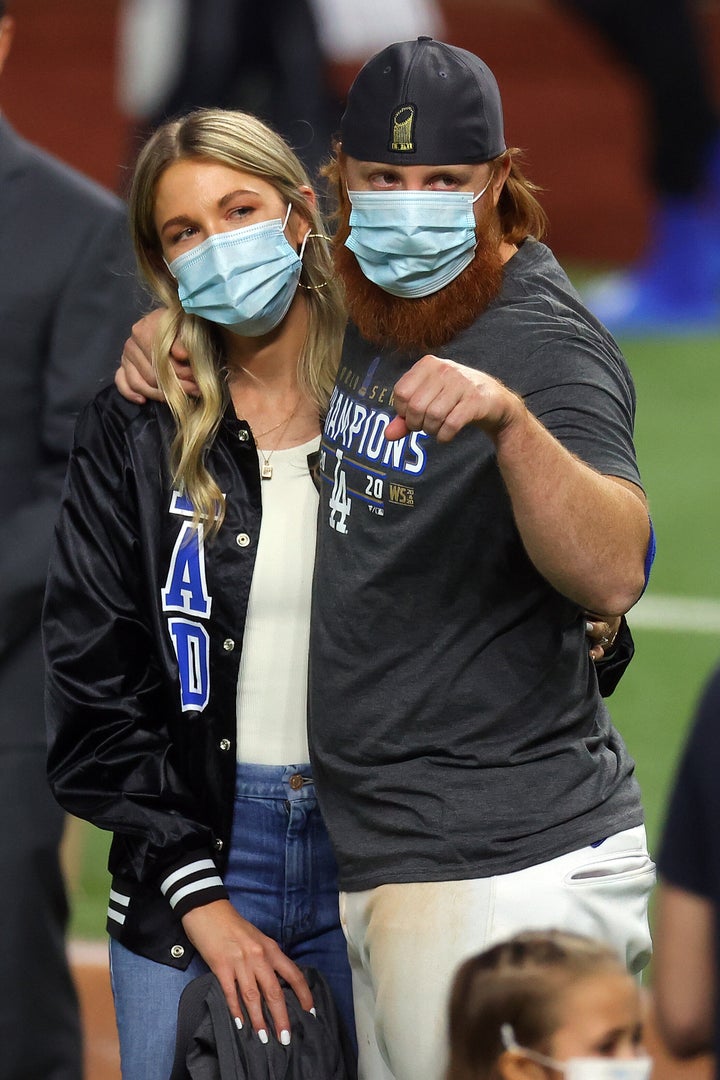 "He's part of the team," Betts said, per ESPN. "Forget all that, he's part of the team. We're not excluding him from anything."
People on Twitter, however, questioned why Turner was allowed back to celebrate, and wondered how he contracted the virus in the first place, given the bubbles that Major League Baseball teams were placed into in the postseason.
Turner has not responded to the criticism of his maskless return.
Following his removal from the game, however, he did thank fans for reaching out:
A HuffPost Guide To Coronavirus
Everyone deserves accurate information about COVID-19. Support journalism without a paywall — and keep it free for everyone — by becoming a HuffPost member today.
Popular in the Community