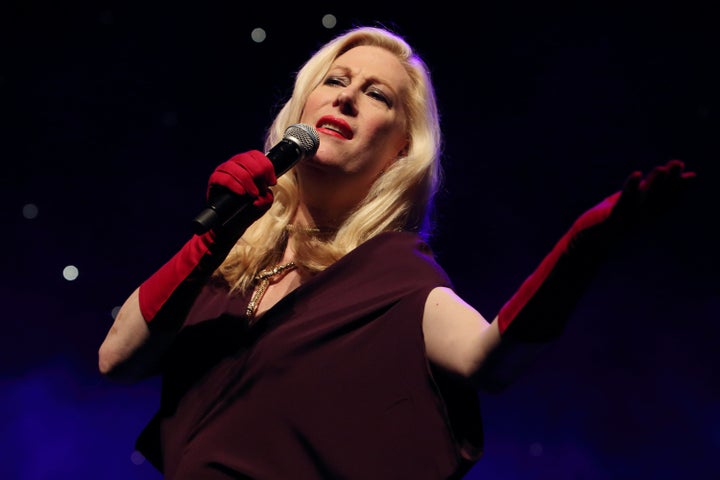 Justin Vivian Bond is a dynamic entertainer and a longtime recognizable face on the New York City downtown performance scene. An artist who identifies as non-binary and is often affectionally referred to as "Viv," Bond is respected and lauded for their writing, acting, singing and activism in the LGBTQ community.
Their live cabaret shows are legendary. "I always joke that I'm a very big star to a very boutique audience. I like to appeal to the people that appeal to me," Bond told HuffPost.
Bond cut their teeth as the boozy battle-ax Kiki in the hit show "Kiki and Herb," which played throughout lower Manhattan in the 1990s. Opting for a slower, more spacious life in recent years, Bond spends much of their time in the Hudson Valley at a home they refer to as The House of Whimsy ― a nod to a group of friends and artists who go by the same name.
In an interview with HuffPost, Bond reflected on living and working as a visibly queer outlier and what pride means to them in 2018.
You're an incredibly funny and witty entertainer. Is there anyone that you idolize or admire for their wit?
Of course, I've always loved reading Dorothy Parker. I'm fortunate because I don't have to be as taciturn as she does. My credo is keep it shallow, keep it moving. The power of shallow!
You're spending a lot of your time upstate, in Hudson. What draws you there?
I need space. I've spent twenty-some years living in New York in a very small apartment.
I lived in a really big loft on Second Avenue for three years. And it was during those years when I wrote my book [Tango: My Childhood, Backwards and in High Heels] and recorded "Dendrophile" and "Silver Wells" because I had space to get the work done. Artists in New York suffer from the inability to just spread out intellectually and physically. 
My house up here is like an art project. It makes it easier for me to write or paint or sing.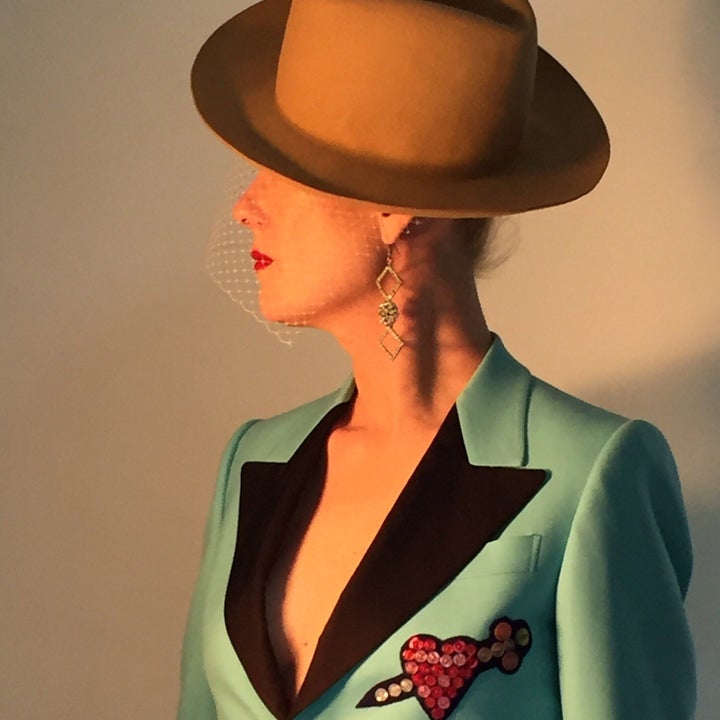 What are you working on now?
I'm doing Pride shows at Le Poisson Rouge on June 22 and June 23. It's going to be a witchy, solstice-y Pride because the solstice is on Thursday and [the New York City Pride March] is on Sunday, and the shows are on the two days between summer solstice and Pride.
What gives you a sense of Pride?
I am one of those people that's like a pride flag walking down the street every day. Because clearly I'm not like everyone else. I never really have been. Of course, as I've gotten older, I get to sort of pass as a nice middle-aged lady, but if people look a little closer, they realize that's not really the case.
I guess the gift that I have and the burden I bear is to be someone who's constantly seen and recognized as queer. So I take pride in that. On a certain level, it gives a lot of people courage and it also makes a lot of people think about stuff they ordinarily wouldn't. Straight people don't think about queer people until they see them. So I'm there for them to see all the time. I guess I'm a sort of walking ambassadress for queerness.
The gift that I have and the burden I bear is to be someone who's constantly seen and recognized as queer. So I take pride in that.
What in your work has brought you pride?
I'm proud that I'm recognized as an artist in many platforms. To be considered a great cabaret artist is important to me. To be included in visual art shows, to be acknowledged for my acting, for the work I do with community organizations. To transcend categorization both personally and as an artist is something that I'm very proud of.
You go by the pronoun "they." Obviously, there's a big conversation around language in our community right now. It seems that people really want to get it right but also want their voice to be authentic. Is there anything you would like people to know about language and the LGBTQ experience?
One thing I've always said and I still think is true is that our consciousness around gender and gender expression has expanded a lot faster than our language. So we're struggling to find the words and the ways to express things that we know innately.
Some people take great pride in their command of language, so when the language shifts, they're no longer in command of it and they become resentful. A lot of times the people who are least able to be facile with these sorts of things are writers, journalists, people who are very proud about how they express themselves. They can feel vulnerable and become resentful and under attack, because this is a thing they're proud of.
There are all kinds of reasons that people have trouble with it. Maybe you slept with somebody and got off that they were a dude and now they're a "they." You sleep with people because of your fantasy of them, so when they are asking to be seen as themselves, you have to give something up in order to go deeper into the intimacy of the relationship.
Hopefully, we're progressing to a more utopian reality, but getting there is not easy. It's a struggle. You have to struggle for an ideal, and it seems like it should be easy but that's not necessarily the case.
For LGBTQ Pride 2018, HuffPost is highlighting 30 different cultural influencers who have shifted the narrative when it comes to queer issues and whose work has contributed to building a more inclusive and equitable future for us all.
#TheFutureIsQueer is HuffPost's monthlong celebration of queerness, not just as an identity but as action in the world. Find all of our Pride Month coverage here. 
Calling all HuffPost superfans!
Sign up for membership to become a founding member and help shape HuffPost's next chapter