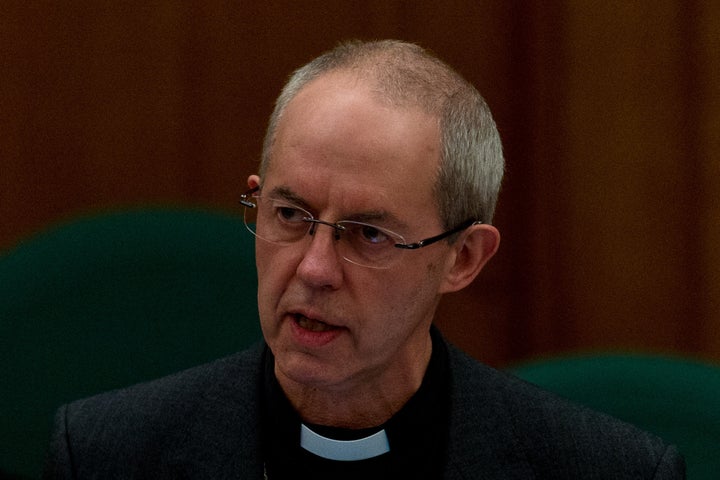 Archbishop of Canterbury Justin Welby is not a fan of Donald Trump.
During a parliamentary committee hearing on Tuesday, The Anglican Church leader joined a long, distinguished list of people who have blasted the presidential hopeful for his promise to ban Muslims from entering the United States and build a wall between at the Mexico border if elected president.
Following a question by Chuka Umunna, a Labour Party member of parliament, Welby said he agreed with Pope Francis's earlier comments on Trump's campaign. "A person who thinks only about building walls wherever they may be, and not of building bridges, is not a Christian," the pope said in February.
Umunna also asked the archbishop whether he believed "that treating a whole faith group as suspect and banning them from entry into your country is a Christian thing to do?"
The archbishop responded, "It's certainly not a Christian thing to do, nor is it a rational thing to do."
As head of the Church of England and the world's Anglican community, Welby represents 85 million Christians. With his comments, Welby drew into question how a self-proclaimed Christian can propose policies that seem to directly contradict the Christian ethos.
Others have questioned Trump's religiosity given the aggressive, belligerent nature of his campaign, which has failed to resonate with many Christians. In February, evangelical newspaper The Christian Post published an editorial calling Trump a "scam" and urging evangelical voters not to support his campaign. 
"Trump claims to be a Christian, yet says he has never asked for forgiveness," the editors wrote, referencing comments the businessman has made in several interviews.
Even ultra-conservative commentator Glenn Beck agreed, saying on his radio show in March: "No Christian, no real Christian — I don't mean a judgmental Christian, I mean somebody who is living their faith — no real Christian says, 'I want that guy, that guy is for me.'"
REAL LIFE. REAL NEWS. REAL VOICES.
Help us tell more of the stories that matter from voices that too often remain unheard.
BEFORE YOU GO
PHOTO GALLERY
Pope Francis' Best Quotes