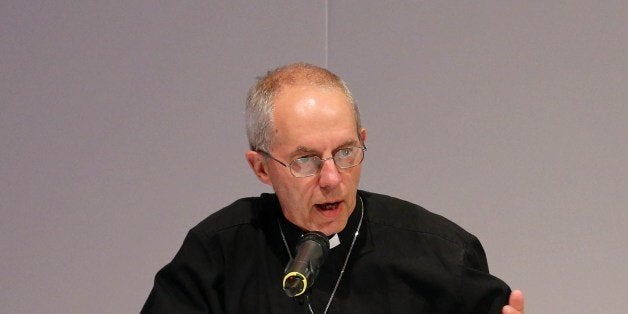 Archbishop of Canterbury Justin Welby released a statement on Wednesday calling for the end to the violence in Gaza and encouraging churches to pray for and offer support to victims.
The archbishop's website reports that Welby has been engaged in private communications with contacts in Israel and decided to come forward to publicly denounce the "destructive cycle of violence" playing out in Gaza. He highlighted the conflict's emotional nature and urged both sides to seek a peaceful solution.
"You can't look at the pictures coming from Gaza and Israel without your heart breaking. We must cry to God and beat down the doors of heaven and pray for peace and justice and security. Only a costly and open-hearted seeking of peace between Israeli and Palestinian can protect innocent people, their children and grand children, from ever worse violence.

While humanitarian relief for those civilians most affected is a priority, especially women and children, we must also recognise that this conflict underlines the importance of renewing a commitment to political dialogue in the wider search for peace and security for both Israeli and Palestinian. The destructive cycle of violence has caused untold suffering and threatens the security of all."
Welby also called out what he views as "breaches of age old customs for the conduct of war" perpetrated on all sides of the conflict and noted the impact of daily stress on reinforcing cycles of violence.
"Populations condemned to hopelessness or living under fear will be violent," Welby said. "Such actions create more conflict, more deaths and will in the end lead to an even greater disaster than the one being faced today."
"For all sides to persist with their current strategy," Welby said, "be it threatening security by the indiscriminate firing of rockets at civilian areas or aerial bombing which increasingly fails to distinguish between combatants and non-combatants, is self-defeating."
The archbishop also recognized that acts of violence -- particularly aimed at religious groups -- are not confined to the Middle East. He commented on the recent increase of anti-Semitic crimes in Britain that some attribute to the escalating tension in Gaza. Only through building interfaith relationships, Welby said, will the world begin to establish peace.
"While it is acceptable to question and even disagree with particular policies of the Israeli government, the spike in violence and abuse against Jewish communities here in the UK is simply unacceptable. We must not allow such hostility to disrupt the good relations we cherish among people of all faiths. Rather we must look at ways at working together to show our concern and support for those of goodwill on all sides working for peace."
"Amidst all the sadness of the seemingly intractable situation there politically," Inge said, "was the indomitability of the human spirit. And whilst that's there, there is hope."
Calling all HuffPost superfans!
Sign up for membership to become a founding member and help shape HuffPost's next chapter