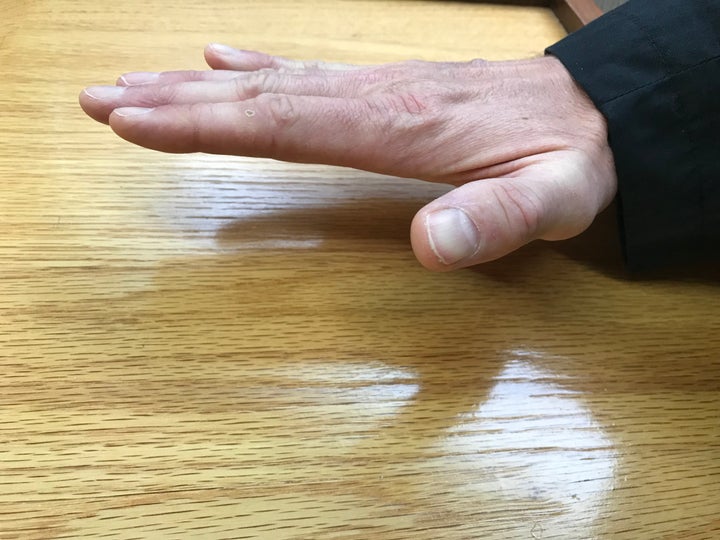 The history of parish clergy looking down on chaplains is a long and storied one. The Canterbury Tales shows chaplains living a life of ease while the Parson labors in the hardships of village life, serving the poor with great suffering and personal sacrifice. Many of my chaplain colleagues have shared stories about how colleagues at denominational conferences will ask, "So when are you getting back into real ministry?"
I've got some of these stories myself, after serving over 14 years as a military chaplain, half active, half reserve, and as a hospital and hospice chaplain after I left the Army. It was only yesterday I realized being a chaplain took such a toll me, and the honest reason I left was burn-out. It was exhausting, spiritually, physically, and emotionally, and I needed a rest. The constant stream of suffering and dying people through the hospitals colored my vision with a sense of overwhelming doom. This sense of doom, and the need to forget the people from yesterday so I could focus on today, ramped up some lingering issues from my deployment to Iraq. In that final year as a chaplain, I found it impossible to deal with the stress of ACPE supervisory education, as well as enjoy so many of the truly joyful things happening in my life.
I quit, without much of a backup plan and found myself in full-time parish ministry, with all its family-draining evening meetings, Holy Week fugue states, and gnawing worries about fewer butts in the pew. Its tough in the parish, but overall, its a good place to serve, and I'm thankful to be working in a different part of the vineyard.
And then I heard it. I heard someone refer to someone being "Just a chaplain" of a small church in a conversation about church growth (and by growth I mean the increase of people in attendance on a Sunday, not any other kind of growth). I heard it again in a meeting, so I poked around in some of the church growth literature of the 1980s.
The way we talk about church size matters, at least to all of us who live in a post-Arlin-Rothauge-church-world. Routhauge wrote the classic Sizing Up a Congregation for New Member Ministry in the early 1980s and it was an instant classic. In 34 pages he created the nearly canonical parish sizing system, Family, Pastoral, Program, Corporation. [Record scratch] Wait, what? "Corporation?" Well, that word was too sleazy apparently and got changed to "Resource" somewhere along the way. In fact, I haven't read the "C" word in any of the literature with the exception of Routhauge's original book. For example, see how the Episcopal Church Foundation describes each.
The Family Size, (which in shampoo bottles is the biggest size, but in churches, the smallest) has fewer than 50 active members. This means its just about one family with a patriarch or matriarch who wields the real power. Routhauge writes that, "The priest and/or deacon in this situation will function as chaplain but not as the primal father." Sure, it was the 80s, but was it ok to be the "Primal Father" even then? Was this what Routhauge thought successful pastoral ministry looked like. Should we?
As I mentioned above, chaplains have always gotten a bad rap because they are embedded in institutions. In the Middle Ages, and into the modern period, the institutions they were most frequently embedded were wealthy families, mostly among European nobility. In these situations, these priests were given a stable living, in every sense of the word, as long as they held a service in the family chapel on Sunday, educated the children to some degree, and overlooked all the affairs and debauchery typical to the upper classes. Indeed, chaplains have always had an embedded role, going all the way back to the origin of the term, the priest who accompanied the cape of St. Martin into battle, the cape-man (chaplain) in the cape-house (chapel).
The upside of embedded ministry is that the clergy are very present with their people. The downside is that it's easy to slip into being "in-bed-with" their people—metaphorically or literally. Being embedded means the chaplain's fortunes rise and fall with the institution, so one must show deference and respect to whoever is in charge of that institution—be that a Victorian aristocrat in the English countryside or an American Army general in World War II. I certainly know this tension first-hand from my days in the Army, but I've felt that same tension just as much in the parish. Excepting the hermit, no clergy person is immune from the risks of being embedded.
But, when I look around at my chaplain colleagues today, they do not resemble privileged priests tucked away in English country estates. They look a lot more like the parish parson of the old English village. They live in the village of their institutions and they relate to every member of that village. They interact with far more non-Christians than I do as a parish priest every day, and they spend far more time with people who are suffering. Generally speaking ,they get paid less than parish clergy too—even as they supervise other chaplains and staff.
In our secular age there are all sorts of distortions about what all clergy do all day to earn their livings. This was brought home to me in a very tense confrontational interview of the Archbishop of Canterbury, Justin Welby soon after he was enthroned. The journalist kept trying to antagonize him with all sorts of accusations against the CHurch, one of which was a allegedly fraudulent financier and an apartment either Welby of the Church owned next door to the Louvre (its a bit confusing to follow). At one point Welby starts thudding on the table when the journalist asks if he should "sell off this grandeur." Welby replies, "Yes, but what would we do with the money? People say, 'Give the church's money away'. We do," he adds, with some warmth. "We have [a thud as he strikes the table] 8,000 clergy working [thud] for communities [thud] day [thud] in and day out. We have [thud] chaplains in every regiment, [thud] every prison, [thud] every hospital. [Thud] Working their guts out. We pay them. That's giving money away. And calling [financier] corrupt: I've seen no evidence of that." (Thuds in original). It is clear the Archbishop of Canterbury does not consider chaplains have "left the ministry." In fact, he never mentions one parish priest in this thudding tirade. It seems his thuds are reinforcing his claim that these clergy persons are doing God's work in the world.
So, who are the well-fed priests beholden to the wealthy aristocrats today? Who are the clergy presiding over family feuds, as much of the literature about the Family Sized parish with its chaplain suggests? Might some of them be in larger parishes, overlooking a certain wealthy man's divorce so he won't leave the church and tank the capital campaign? I have heard enough stories to make my judgment. I ask you to think of the stories you've heard and make yours.
So, if Routhauge's contrast of "Chaplain" vs. "Primal Father" are our choices, I'll take the chaplain any day. Of course, these are not the only two options for how we label pastoral ministry styles, but I think we can all be glad "Primal Father" never caught on and I hope we can finally stop using "Chaplain" as an insult.