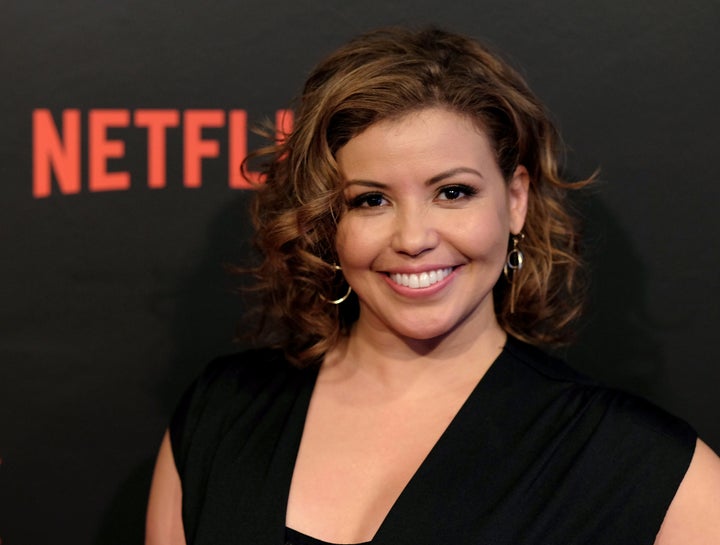 Netflix's "One Day at a Time" star Justina Machado has no time for President Donald Trump's "love" for Puerto Rico. 
In a reference to the hurricanes that ravaged Puerto Rico, the Virgin Islands, Louisiana, Florida and Texas last year, Trump in his Tuesday night State of the Union address said, "We are with you, we love you, and we always will pull through together, always."
"He's not with anybody but himself," she said. "I hate talking about him ... but I will say this: They're not doing enough."
She termed it "outrageous" that federal officials are not "doing what they should be doing" for the island.
"But the thing is we're living in a time where every day there's something outrageous," she added. "So what do we do? We gotta keep it out there."
Machado similarly discussed misconceptions of Latinos depicted on television in an in-depth interview with Vox this week. 
The star said she would like to see the industry stop giving Latino characters accents or lines in Spanish when it doesn't make sense for the story. 
"I cannot tell you what that does to me," Machado told Vox. "And you know why? Because people think it's funny when someone goes off in Spanish. And yeah, it might sound funny, because you don't know what they're saying, and it sounds like [trills R] that. But that's offensive. If it's not there for a reason, it's offensive."
"And also, don't think that we're all the same," she continued. "Like I said, we don't all have the same immigration story. We don't all have that same story. If you're not going to write it well, don't write it. We don't need it. We'll do something ourselves."
REAL LIFE. REAL NEWS. REAL VOICES.
Help us tell more of the stories that matter from voices that too often remain unheard.