Moments before she was fatally shot by a Minneapolis police officer, Justine Damond called 911 to report she had heard a woman yelling out "help."
Transcripts of Damond's 911 calls were released by the Minneapolis Police Department on Wednesday amid an officer-involved shooting case that has yielded few answers. 
"Hi, I'm, I can hear someone out the back and I, I'm not sure if she's having sex or being raped," Damond said on the call to a 911 operator Saturday night before her death.
The 40-year-old Australian "spiritual healer" and bride-to-be said that the other woman sounded distressed.
"And I think she just yelled out 'help,' but it's difficult," Damond said. "The sound has been going on for a while, but I think, I don't think she's enjoying it."
Eight minutes passed before Damond called 911 again to request help.
"I just reported [an emergency] but no one's here and was wondering if they got the address wrong," she told the operator.
"You're hearing a female screaming?" the operator asked.
"Yes, along behind the house," Damond replied.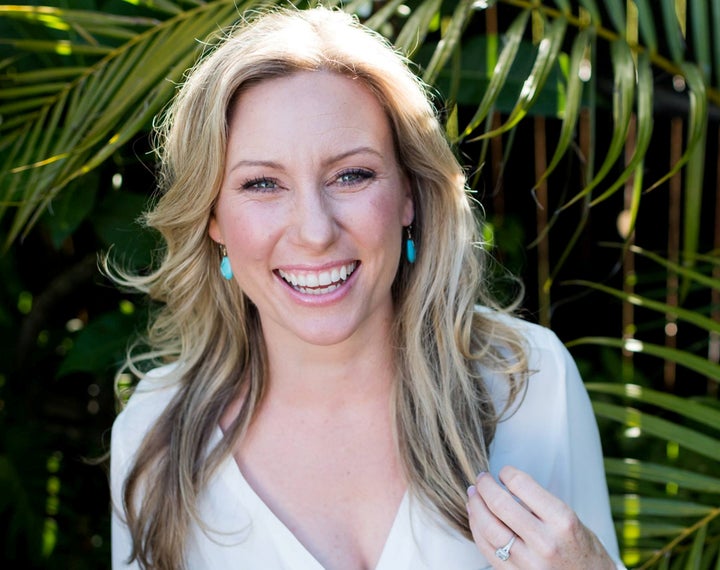 Officers Matthew Harrity, 25, and Mohamed Noor, 31, arrived at the scene, and Damond was unarmed and in her pajamas when Noor fatally shot her through the driver's side window.
In an interview with Minnesota's Bureau of Criminal Apprehension (BCA), Harrity said the officers drove down an alley by Damond's home with their squad lights off. Harrity was then "startled by a loud sound" near the car and Noor fired his gun, hitting Damond. 
"I think everybody wants answers," he said.
In a Facebook post, a group of Damond's neighbors called on police to "immediately release complete information about the circumstances of her death."
Don Damond, her fiancé, made similar comments on Monday afternoon.
"We've lost the dearest of people and we're desperate for information," he said at a press conference. "Piecing together Justine's last moments before the homicide would be a small comfort as we grieve this tragedy."
It's unclear if MPD looked into Damond's concerns about a possible sexual assault. The investigation is ongoing. 
Calling all HuffPost superfans!
Sign up for membership to become a founding member and help shape HuffPost's next chapter