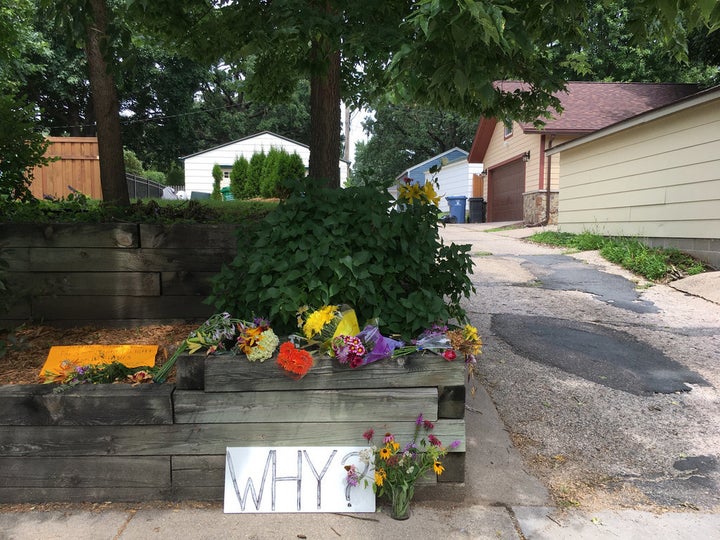 MINNEAPOLIS ― As the sun rose on Justine Damond's neighborhood Wednesday morning, her family and friends were already outside, walking around the block, exchanging hugs and making plans with one another.
Those close to Damond still appeared to be in shock, four days after their loved one was shot and killed outside her house by Minneapolis Police Officer Mohamed Noor, who was responding to Damond's own 911 call.
Don Damond, Justine's fiancé, and the couple's neighbors have been talking to reporters about their loss for days; in fact, everybody involved in Justine's death ― from the chief of police in Minneapolis to the family members she left behind in Sydney, Australia, a few years ago ― has already spoken out.
"Our neighbor called our police department for help, and within minutes was killed. We ask that authorities immediately release complete information about the circumstances of her death," a group of Justine's neighbors wrote in a Facebook post. "We are grieving the loss of our neighbor and friend Justine. We hold Don and Justine's many loved ones in our hearts in this time of loss."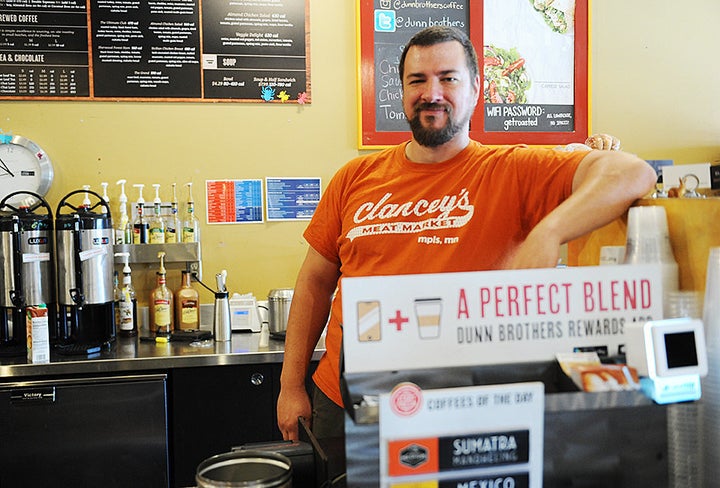 Joe Larson, a barista at Dunn Brothers coffee shop just around the corner from Damond's home, broke down Wednesday morning while reminiscing about her.
"She truly was really unique," Larson, 40, told HuffPost at the coffee shop. "She wasn't full of herself. She was clearly a very beautiful and headstrong woman. She had everything to be a completely vain person ― she had every tool that would give her the right to be that ― but she was just, like, very cool."
He recalled that Damond, a regular, always ordered an almond milk latte with vanilla.
He had talked to Don Damond earlier Wednesday morning, adding that Justine's fiancé was emotional as he took his coffee and left the shop.
Don was seen walking the block Wednesday outside his home, holding his coffee and talking to neighbors. His son Zach approached and hugged him, then got in his car to leave.
On Tuesday, as Justine Damond's family and friends gathered for a pre-dawn vigil at a beach in Sydney, friends of hers in Australia ― who called her by her nickname, Juzzy ― were also reaching out on social media.
"This is a truly devastating end to a sparkling sunbeam," her friend Susie Cameron wrote on Facebook. "I know that anyone who knew her would be struggling with the headlines we are seeing, this radiant being being shot by police in Minneapolis, with no answers as to why."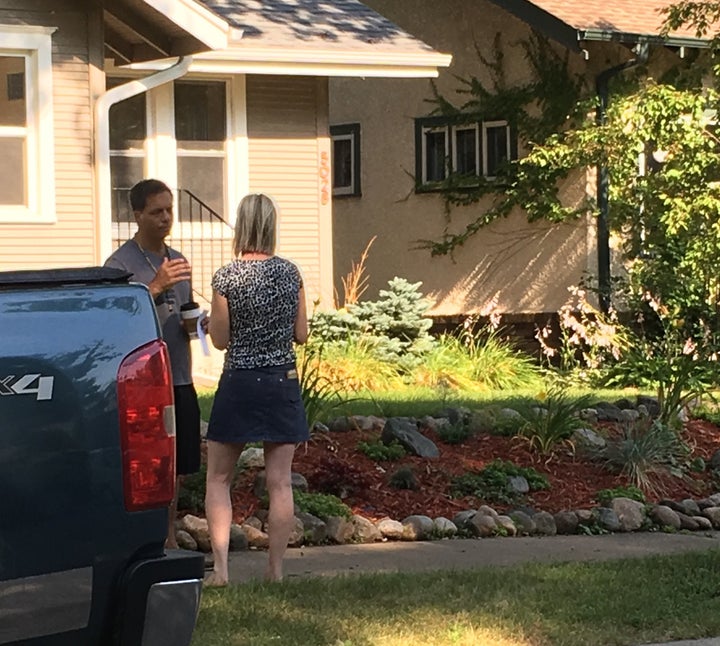 And her friends and family in the U.S. are looking for more answers too. The Minneapolis Police Department released an incident report noting that Officer Noor was "startled by a loud sound" before he opened fire.
The report was from the perspective of his partner, 25-year-old Matthew Harrity. Harrity's lawyer, Fred Bruno, told the Star Tribune that it was "reasonable" for the officers to be scared, pointing to a shooting in a different state as justification.
"It's certainly reasonable to assume that any police officer would be concerned about a possible ambush under these circumstances," Bruno said. "It was only a few weeks ago when a female NYPD cop and mother of twins was executed in her car in a very similar scenario." 
"I think that is ludicrous, that is disinformation. It doesn't have any basis in fact," Bennett told CBS.
Meanwhile, Minneapolis Mayor Betsy Hodges has called on Noor to speak out; Police Chief Janeé Harteau wants answers; Australian Prime Minister Malcolm Turnbull called the shooting "inexplicable." Don Damond and Justine's family back in Sydney have received no explanation.
Noor fatally shot Damond through the driver-side door of the squad car he was sitting in Saturday night, after she called 911 for assistance. Noor "extends his condolences to the family," according to his attorney, but has so far refused to be interviewed about the incident.
What we do know is that Damond was in her pajamas and speaking to an officer when she was shot to death. She'd called to report a suspicious incident occurring in an alley near her home after she heard a sound.
The Hennepin County Medical Examiner stated Monday that Damond died from a gunshot wound to the abdomen.
Friends and neighbors say Damond was a bright-eyed, friendly yoga teacher and spiritual healer who had left Australia to be with her love in America. The two planned to get married next month.
Those close to him say Noor is a good man with a family, one who made headlines as his precinct's first Somali-American officer, and the department's ninth. He was celebrated when he joined the force in 2015.
Still, people like Larson aren't mincing words.
"I envy the time that I was a kid and you hear about the cops that never pulled out a revolver in their 30 years in their line of duty," he told HuffPost. "Where the fuck is that guy?"
Nick Visser contributed reporting from Sydney.
This article has been updated with comment from Fred Bruno.
Calling all HuffPost superfans!
Sign up for membership to become a founding member and help shape HuffPost's next chapter