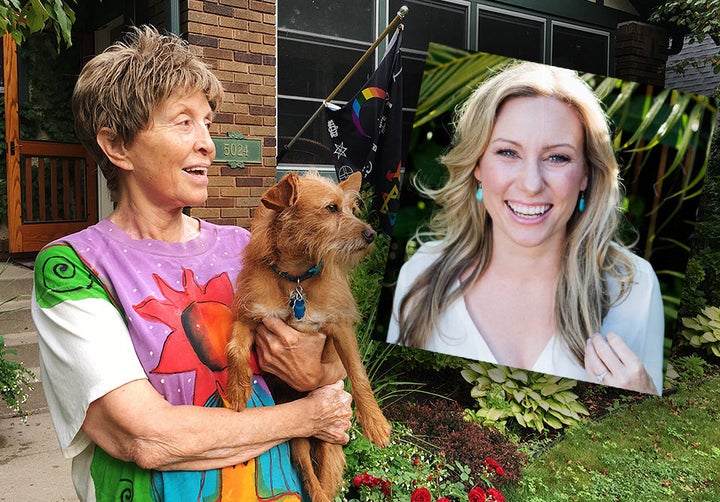 MINNEAPOLIS ― A lot has happened in the week since Justine Damond was shot and killed by a police officer after she called 911 for help. Almost every piece of the puzzle is in place ― except for the reason the trigger was pulled.
On Friday, Minneapolis Police Chief Janee Harteau resigned after Mayor Betsy Hodges released a statement claiming the 30-year veteran of the force had "lost the confidence of the people."
Later that evening, protesters ― led by John Thompson, a friend of Philando Castile, whom police shot to death in a St. Paul suburb in 2016 ― took over a press conference that Hodges was holding. They called for her to resign alongside the chief.
The state Bureau of Criminal Apprehension, which is investigating Damond's death, also revealed Friday that it was interviewing a key witness in the case.
But it's still unclear why Minneapolis Police Officer Mohamed Noor fired a shot from his squad car, hitting Damond in the abdomen.
What is clear, one week later, is that Damond's untimely death left scars in two communities across the world from one another. She touched many lives in Australia and in her adoptive home of Minneapolis.
A few summers ago, Christopher Keller was in a dark place ― spiritually, emotionally and physically.
On the way to an event at a local baseball stadium, Keller's wife, Sharri, encouraged the 33-year-old West St. Paul native to meet with Damond, a self-care mentor and yoga instructor, for guidance. He wasn't sold on the idea.
But hours later at the venue, out of tens of thousands of people, the couple happened to find themselves sitting next to Damond and her fiance Don. That chance encounter, Keller said, felt like fate.
"I got the impression in that moment that this was a common thing for Justine," Keller told HuffPost.
Damond suggested Keller take a weekend workshop to help him address his struggle with depression. Keller, a musician who also described himself as a youth advocate paraprofessional, was hard up for money at the time. Damond offered him the class in exchange for some of his music.
"While I was in that workshop, long story short, I had a revelation," he said. "She had a very deep connection with sound. There was a moment where she played some music, a tonal music ― like chanting type of audio that she had. ... I was weeping."
"She saved my life in a lot of ways," he said, adding that her workshop unleashed his creative flow.
On Saturday, Keller released the rap album he began creating during her class. He celebrated the project's release by playing an hourlong set that night.
By tragic coincidence, at the exact same time Keller was performing the concert made possible in part by Damond's inspiration, she was shot dead by Minneapolis police officer Mohamed Noor after she had reported a possible rape nearby.
"It came full circle," Keller said. "It's devastating."
To those who knew her in the U.S. and her native Australia, the bride-to-be was much more than a yoga teacher and a spirituality leader. Friends and family mourning the woman's death described Damond as an inspiration ― a healer who could lift almost anyone out of darkness.
Loved ones who had been preparing for the Damonds' August wedding are now preparing for her memorial ceremony next month. Her family said Thursday that they hope to bring Justine back to her native Australia to say goodbye.
The dual citizen moved to America in 2015 to be with Don. She was shot and killed Saturday, for reasons that are still unclear, after calling 911 for assistance with a suspicious incident behind her home. She was 40 years old.
"Her smile would light up a room," Sharon Sebring, Don Damond's mother, told HuffPost Thursday morning, outside her home a few miles away from Justine's place.
"It's easy when somebody dies to put them on a pedestal ― you hear all the good things, you don't think about the negative things," Sebring said. "With Justine, a pedestal isn't necessary because she lived a life of meaning and purpose, and her purpose was to see the good in everyone."
Sebring, along with friends of Justine in Sydney, provided HuffPost with new details about the victim's life and her trajectory from veterinary student in Australia to coach and teacher in America.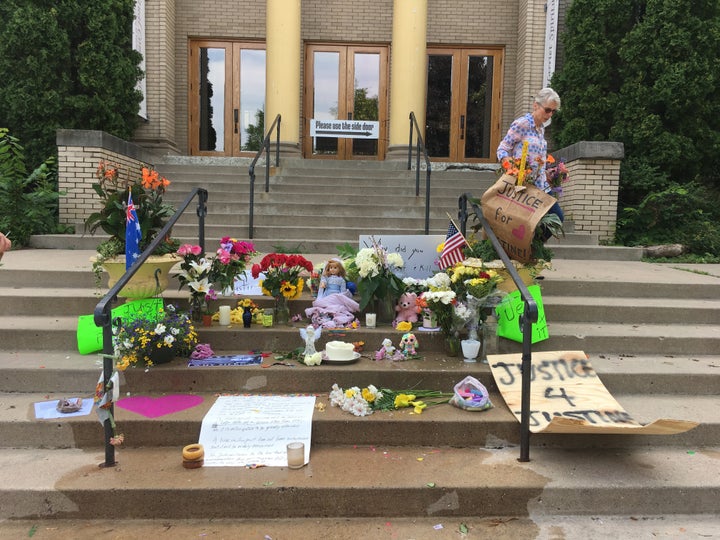 The daughter of an American expat, Justine started her career in Australia as a vet, meditation coach and spiritual healer. She hosted and attended healing seminars and volunteered with the Sydney Children's Hospital network. She wrote on her personal website (now private) that sickness in her family led her "on a personal investigative journey to discover how habits and disease develop, and how people can change and live in joy, expressing their full potential."
Even those tangentially related to her said her charitable spirit was infectious.
"She was mesmerizing, she was a beautiful soul, a beacon of light," Jacinta Tynan, an Australian TV presenter who attended one of Justine's meditation classes, told HuffPost. "You just wanted to be a part of it, to get some of that. ... Hundreds of people, if not thousands, whose lives were impacted by Justine would say that she actually inspired them to change the course of their life."
It was at one of the seminars Justine attended ― this time, in America ― that she met Don, Sebring said. The pair was smitten. Don invited her to have their first date in Maui, where they'd later plan to have their wedding, scheduled for Aug. 17 of this year. In 2015, she left her native land for Minneapolis, and Don proposed shortly thereafter.
""I miss her joy. I just miss her joy.""
In America, she focused on her community and family. She quickly developed a relationship with Sebring and Zach, Don's 22-year-old son. She volunteered at Secondhand Hounds, an animal rescue operation, and worked at Lake Harriet Spiritual Community as a meditation leader and teacher.
In a video posted to YouTube after her death, Damond can be seen rescuing ducklings from a sewer and then teaching a healing seminar at the spiritual center:
Nancy Coune, the center's administrator, says the duckling rescue represents everything Damond was.
"I miss her joy. I just miss her joy," Coune told HuffPost on Thursday. "I just miss her being here. She was funny and she was happy. ... In her personal life, she was always giving."
But for Sebring, this is a time for celebrating her life. She said she is taken aback by the number of people she realizes Justine influenced before she died.
"I was walking down the street yesterday and a stranger walked up to me and said, 'I remember you from the news. You don't know me, but I met Justine three times, and now I'm doing what I absolutely love to do.'"
"That's the kind of person she was. Somehow, being around her allowed you to be who you were and discover who you were. When you can be around somebody who totally accepts you for how you are, you can let down your guard. You can simply be who you are."
For this story, Nick Visser reported from Sydney and Hayley Miller reported from Minneapolis.
This article has been updated with new details, including Harteau's resignatio, protests at Hodges' press conference and the latest from the BCA.
Popular in the Community