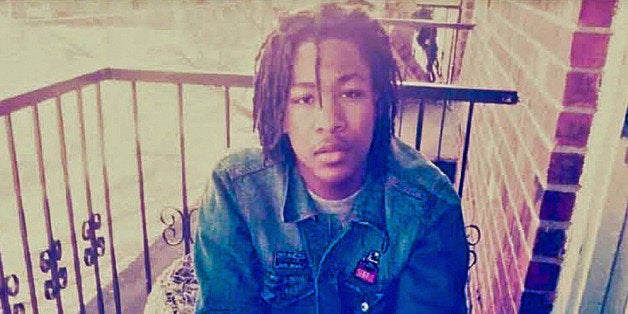 A coroner's decision to rule the officer-involved shooting of Illinois teen Justus "Lil Meachi" Howell a homicide is of little comfort to the young man's family, who fear the officer responsible will go unpunished.
"We have no confidence in our local law enforcement agency [or] the major crimes task force," Al Rogers, a retired Waukegan Public Schools administrator and spokesman for the Howell family, told The Huffington Post.
Lake County Coroner Thomas Rudd issued Howell's autopsy report on Tuesday, finding the 17-year-old's recent shooting death was a homicide. While the term indicates the "killing of a human being by another human being," it does not automatically mean criminal charges will be filed, according to Lake County State's Attorney Michael Nerheim.
"The question that remains is whether this is a justifiable homicide," Nerheim said in a statement released to the media on Tuesday. "[That] determination hinges on a complete evaluation of the facts and circumstances surrounding the incident."
According to Nerheim, the Lake County Major Crimes Task Force is conducting an investigation into the shooting and their findings will be reviewed to determine whether or not criminal charges are to be filed.
A timeline for the length of that investigation remains unclear.
Howell was fatally shot twice in the back by a Zion, Illinois, police officer on the afternoon of April 4. One of the bullets pierced Howell's heart, spleen and liver, and the other struck his right shoulder.
Authorities allege the teenager had stolen a handgun prior to the shooting and ran off with it when police responded to investigate.
While authorities claim a handgun was recovered at the scene of the shooting, two witness interviewed by the Chicago Sun-Times said they never saw police recover a weapon on or near Howell's body.
"I didn't see a gun, no knife, nothing," witness Bobbie Vaughn told the newspaper.
Rogers said Howell's family is in the dark as far as what exactly occurred at the time of the shooting.
"We just don't know," he said. "We hear bits and pieces of what was supposed to [have] happened, but the one thing we know for certain is he was shot in the back as he was trying to run away."
JUSTUS HOWELL: (Story Continues Below)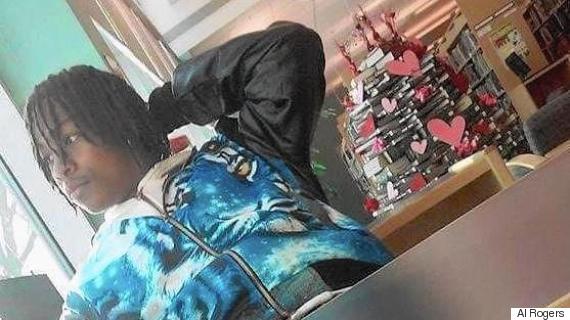 In addition to ruling Howell's death a homicide, the coroner revealed toxicology tests indicate Howell had marijuana in his system and a blood alcohol level of .035, which is below the state's legal limit.
Rogers said he considers the findings of the toxicology screening to be of little significance.
"Justus' decisions are not the ones in question," he said. "It's the policeman's decisions that are in question."
Rogers admitted Howell, who was reportedly an aspiring rapper, had a troubled past, but said it was no excuse for authorities to use lethal force against the teen.
"I'm not going to sit here and say he was an angel or choir boy, because he wasn't," said Rogers. "He was a young kid trying to figure this whole thing out. If all of us were judged on our behaviors at 17, where would we be today?"
Rogers said that because of how the investigation is being conducted, Howell's family is doubtful the officer responsible for the shooting -- a nine-year police veteran who has not been identified -- will be held responsible.
"This is [a case of] police policing police," Rogers said. "This young man was executed and at the end of the day, [the investigators] will probably fist-bump and go on to the next tragedy."