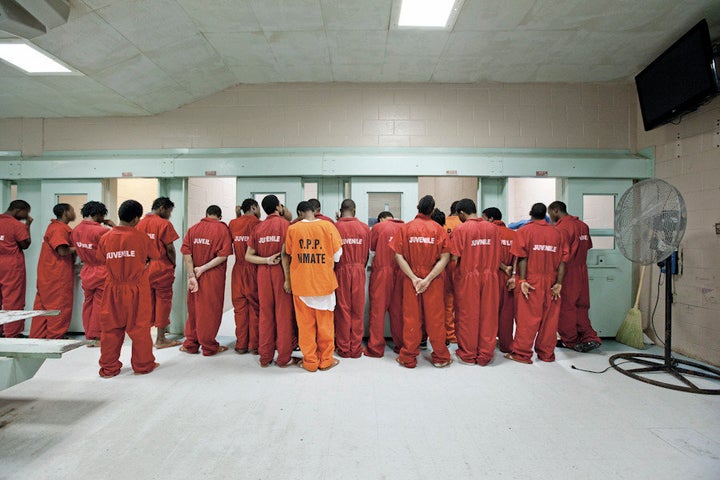 In Richard Ross' new book, "Juvenile In Justice" the veteran photographer documents imprisoned youth from more than 200 detention centers across the United States. Throughout almost 150 images, Ross takes his viewers into the isolated world of youth under lock and key. Whatever their crimes — and some are horrendous -- the series raises serious questions about the workings and purpose of the juvenile justice system. Are we really offering any chance of transforming these young people's lives? Ross offers a thought provoking entry into this dark world. Scroll down for a slideshow.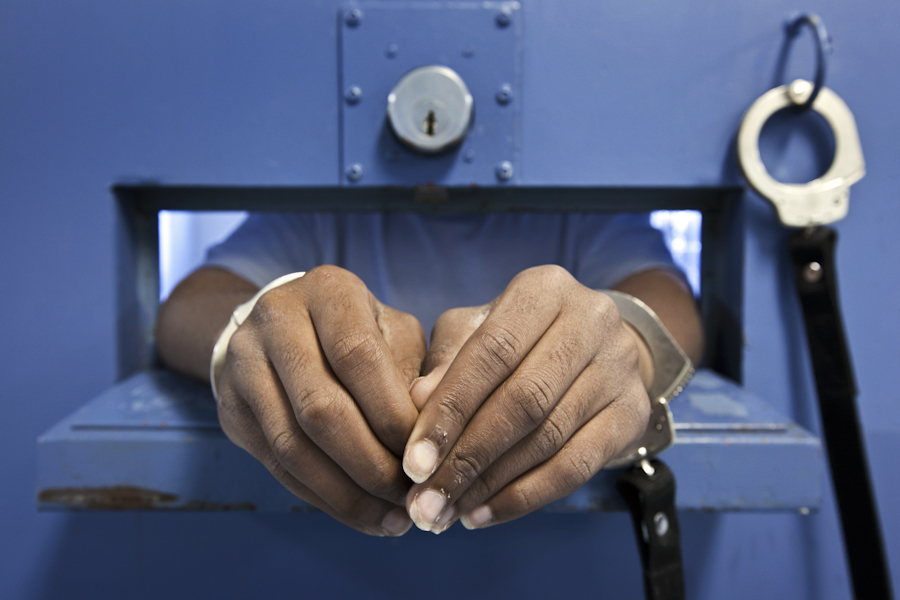 The photographs are accompanied by short vignettes about the young people Ross photographed and interviewed over the course of five years, and this harrowing montage gives a face and a voice to the young people hidden outside our view. Ira Glass of This American Life and Bart Lubow of the Annie E. Casey Foundation have also written essays to accompany these images. In a press release for the book, Ross notes that he hopes his work "offers visual evidence of a system that desperately needs reform, revealing an aspect of American society that is rarely seen or understood."
Ross' photographs harmonize with the images and stories from Susan Madden Lankford's new book "Born, Not Raised: Voices from Juvenile Hall." In the book, Lankford chronicles the two years she spent speaking with incarcerated youth as well as a number of psychologists, lawyers, and experts in the field of juvenile justice. She paints a poignant yet distressing picture of the aspirations, fears and pain these young people grapple with. We've included one excerpt from the book that powerfully illustrates a young person's reflection upon seeing a photograph of an empty jail cell.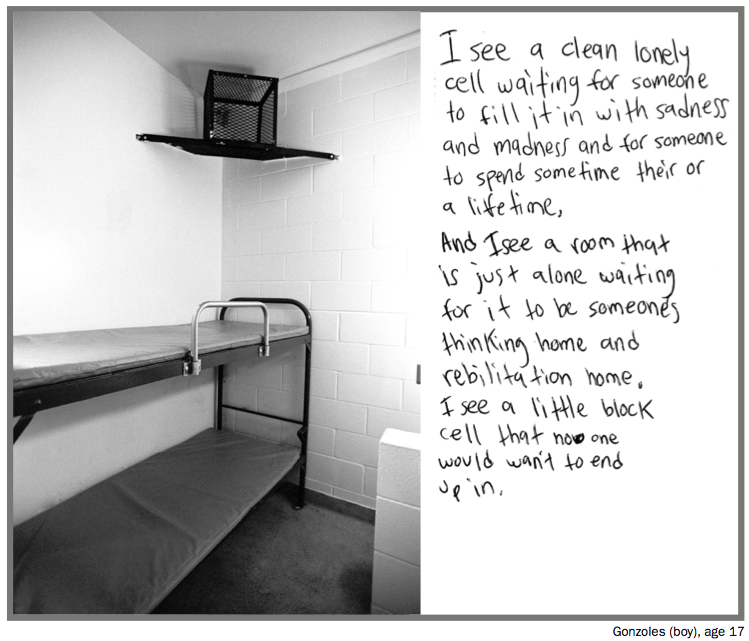 Excerpt from "Born, Not Raised."
Artists like Ross and Jessica Blank/Erik Jensen of The Exonerated, as well as programs like Bard's Prison Initiative and The Public's Mobile Unit point out that small waves are being made in helping illuminate the need for prison reform, as well as providing educational and cultural connection to thousands of Americans behind bars.
See more images from Ross' "Juvenile In Justice" in the slideshow below and be sure to check out the Juvenile In Justice webpage where you will find more information about the book and project.
What do you think? Should teens be imprisoned like adults?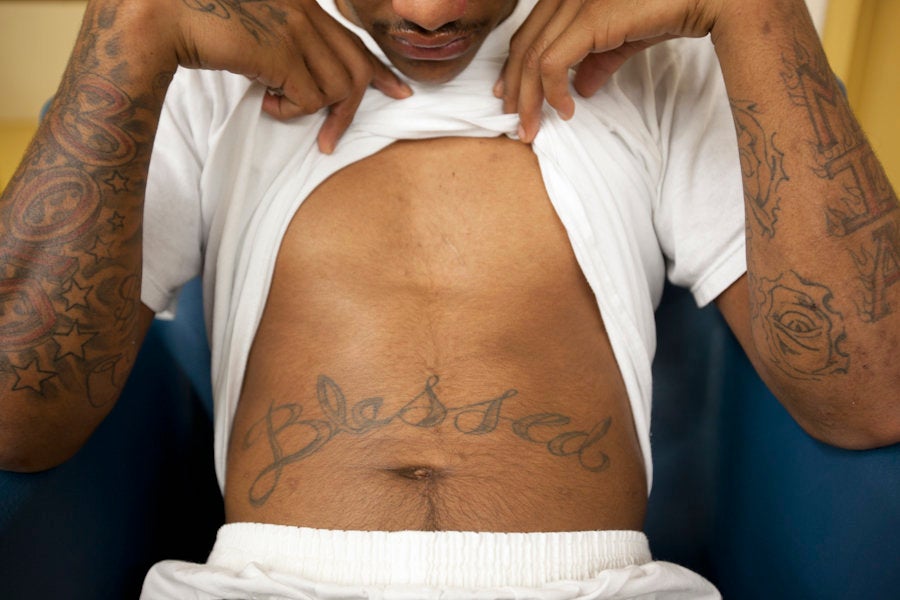 "Juvenile In Justice" Photographic Series
Popular in the Community