ORANGE, Calif. — Early one morning in April when most other children were in school, 12-year-old Cesar Gaspar leaned against his mom's shoulder as they sat on a hard bench in a barren corridor at the Lamoreaux Justice Center.
Cesar checked his cellphone and glanced up at his mom, Kenia, who was nervously tapping her heels. His father, Cesar Sr., anxiously paced the hall.
In a few hours, a judge would decide Cesar's fate. This was Cesar's first time in juvenile court, and the last place his parents expected their seventh-grader to be: facing two felony charges for bringing a pocketknife to school. He could serve as many as five years in juvenile detention.
Cesar's public defender, Gagandeep Waraich, hurried back and forth between the courtroom and the corridor as they waited for the hearing to start. He knew it was important to convey to the judge that Cesar had been diagnosed with attention deficit hyperactivity disorder (ADHD) and had faced other barriers growing up in a Santa Ana neighborhood plagued by violence, poverty, gangs and a heavy police presence.
Waraich also knew that Cesar had been tested for exposure to lead, a neurotoxin linked to ADHD, and found to have low levels of exposure. An investigation this reporter conducted last year found low lead levels in a majority of 59 soil tests in the Gaspars' neighborhood.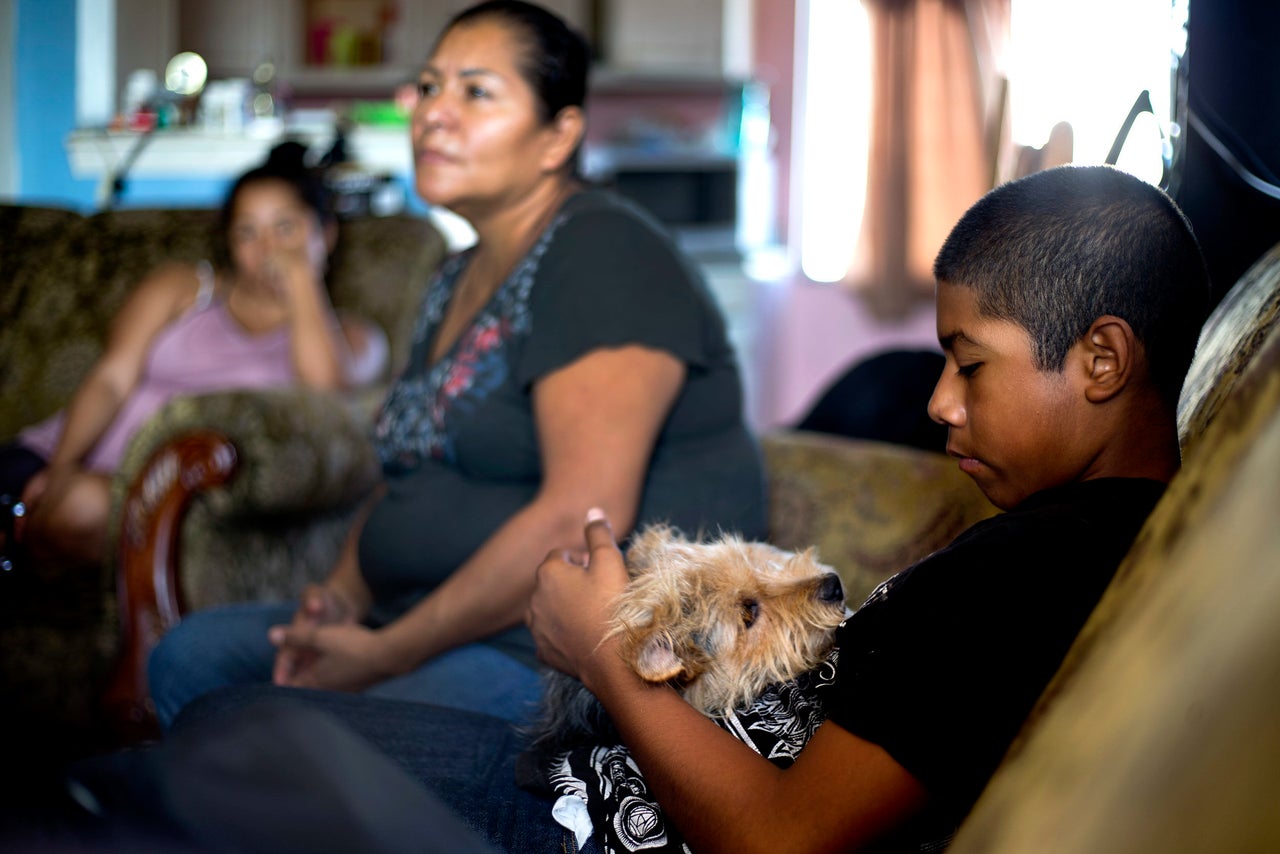 Waraich has seen many young people like Cesar get caught in the juvenile justice system for minor offenses. He's learned that a child's exposure to environmental contaminants like lead can cause lifelong problems, including higher rates of incarceration. These were all things Waraich wanted the judge to know about as she reviewed Cesar's case, so she might come to see him as his family did: not as a bad kid but as one from a tough background whose path could be righted.
Cesar had transitioned to Spurgeon Intermediate School in Santa Ana with relative ease in 2016, despite his parent's concerns about his ADHD. With the school principal and a supportive special education services team in his corner, he'd thrived: report cards filled mostly with As and Bs, good behavior at home and at school, and a "student of the year" award at the end of sixth grade.
But he started having problems at the beginning of seventh grade ― acting out, getting in fights and bringing home bad grades. Last October, Kenia received a phone call from a school secretary telling her to come to the campus. Cesar had been arrested for having a pocketknife at school.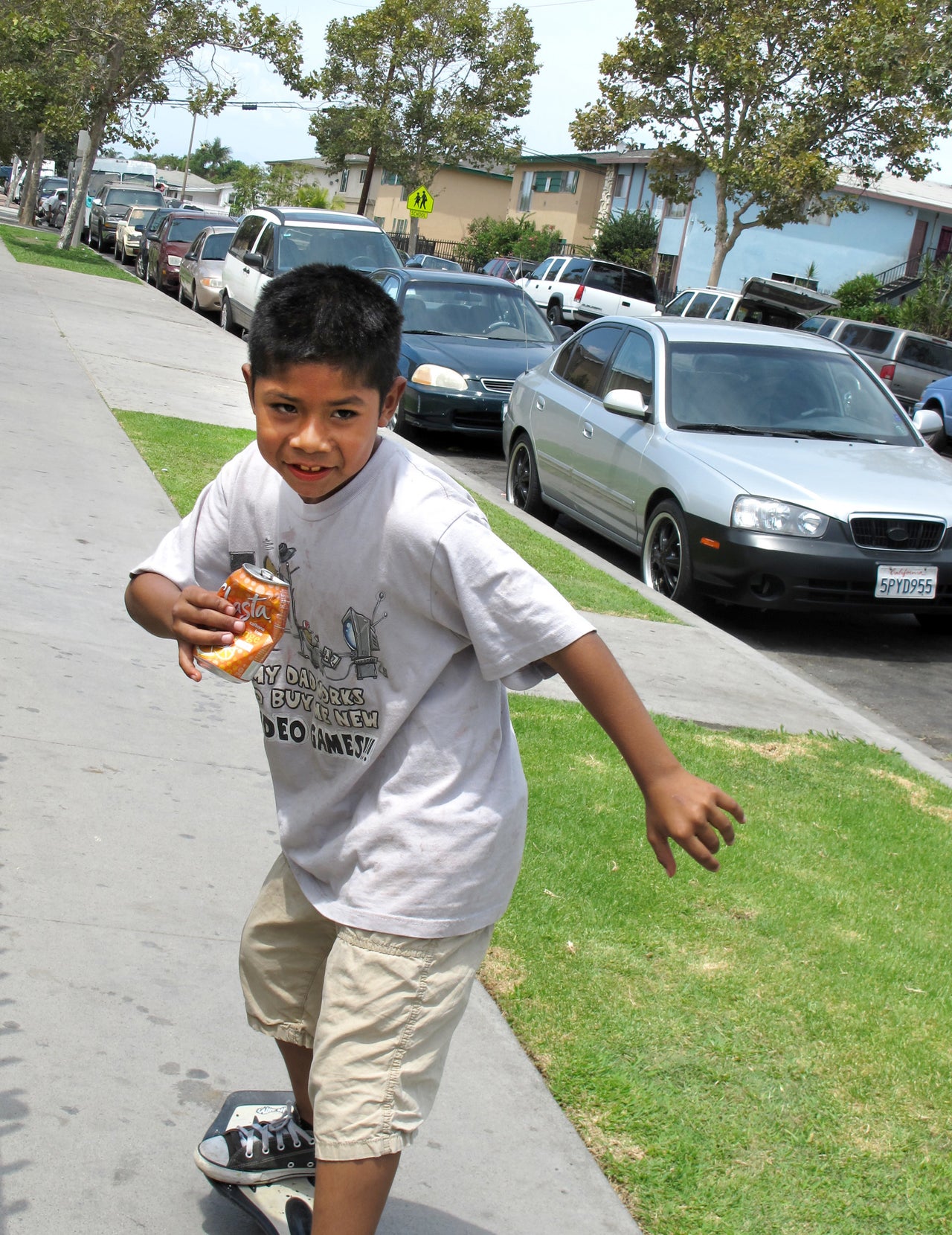 Cesar hadn't brandished the knife or threatened anyone. He said he had found the knife in a nearby park, placed it in his backpack and forgotten about it until a teacher sent him and a classmate to the school office because she thought they were playing with a laser pointer. Cesar said he hid the pocketknife in his sleeve when a school security officer and a police officer searched him. A scuffle ensued, a portion of which was caught on video that shows the school security officer with her arm around Cesar's neck as he kicks and wiggles, trying to free himself from the officer's hold.
Cesar's parents understood the gravity of the situation. But they felt disciplinary action should have been discussed with his special education team first and handled within the school, not the juvenile court.
"He's still a boy," Cesar Sr. said in Spanish. "It's over the top to charge him with two felonies."
Cesar's longtime mental health therapist, Gabriela Hernandez, agreed. Usually the courts intervene when there's no alternative. In Cesar's case, his behavior stems from his ADHD, and he had a strong educational and behavioral support team within the school.
But the Santa Ana School Police Department, the third-largest school police agency in California, had filed a police report and handed the case over to the Orange County District Attorney's Office ― which is how the family ended up at the Lamoreaux Justice Center on this April morning.
"I think a lot of these kids that come into juvenile court are underprivileged," Waraich said. "If we can keep them out of the system, if we can keep them away from courts and the process, I think a lot of kids they learn their lesson, they change their behavior."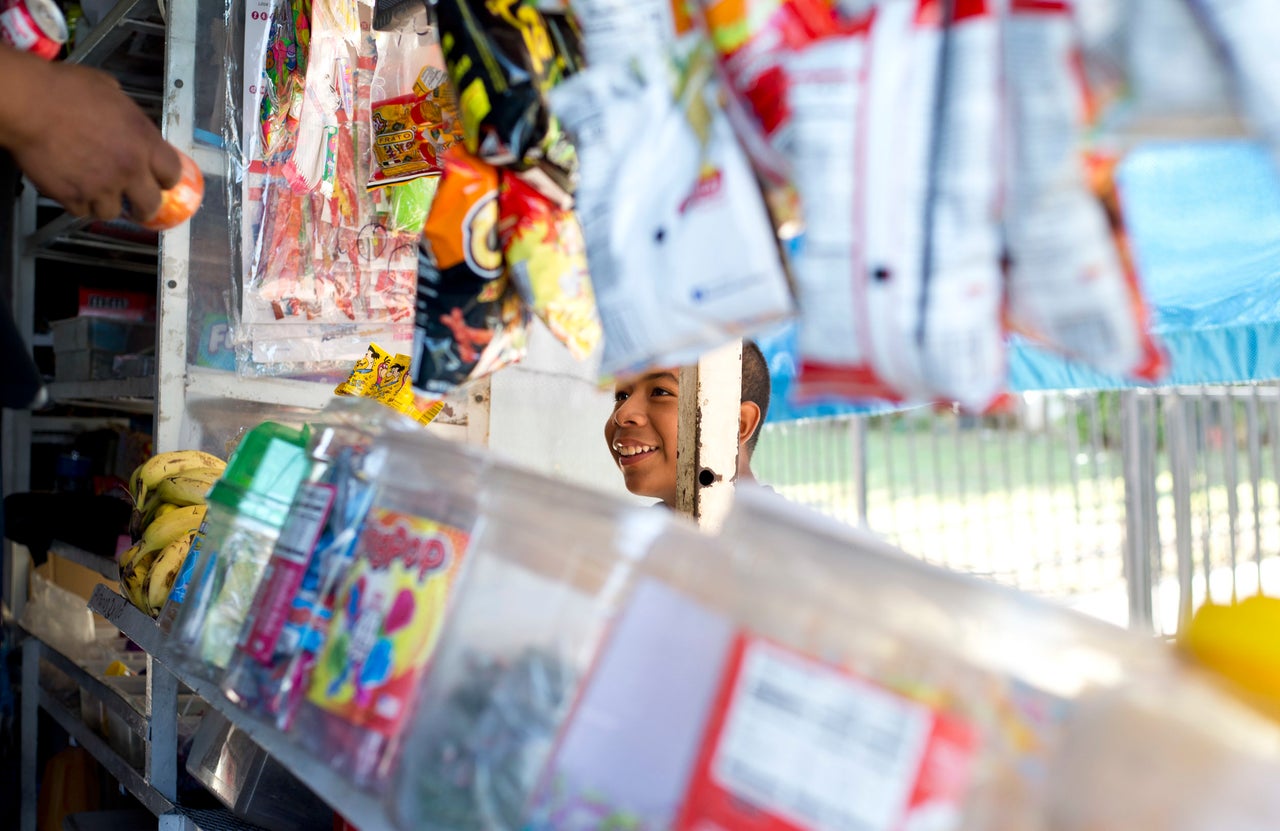 A Tough Part Of Town
The Gaspar family's two-bedroom apartment is tucked among rows of tightly packed complexes on South Townsend Street. The predominantly Latino and immigrant neighborhood pulses with activity: barbecues, birthday parties, street fairs, and cart-pushing paleteros hawking ice pops and chips.
The block is also in a gang injunction zone, and shrines scattered throughout the neighborhood honor youth lost to violence. Reminders are everywhere that life is not easy ― a blockade set up for a predawn police raid, the sound of gunshots popping in the night, dilapidated apartment buildings worn by time.
But the Gaspars' ZIP code, 92704, is burdened not just by violence and poverty but by environmental contamination.
Of the children under age 6 who were tested in Cesar's ZIP code, 2.5 percent had lead blood levels requiring public health intervention, according to California Department of Public Health data. And citywide, the number of Santa Ana children found to have dangerous levels of lead in their blood exceeds the state average by 64 percent, according to state public health data. While the Centers for Disease Control and Prevention recommends intervention for children who test at 5 micrograms per deciliter or higher, other studies have found health effects from exposure even at lower levels.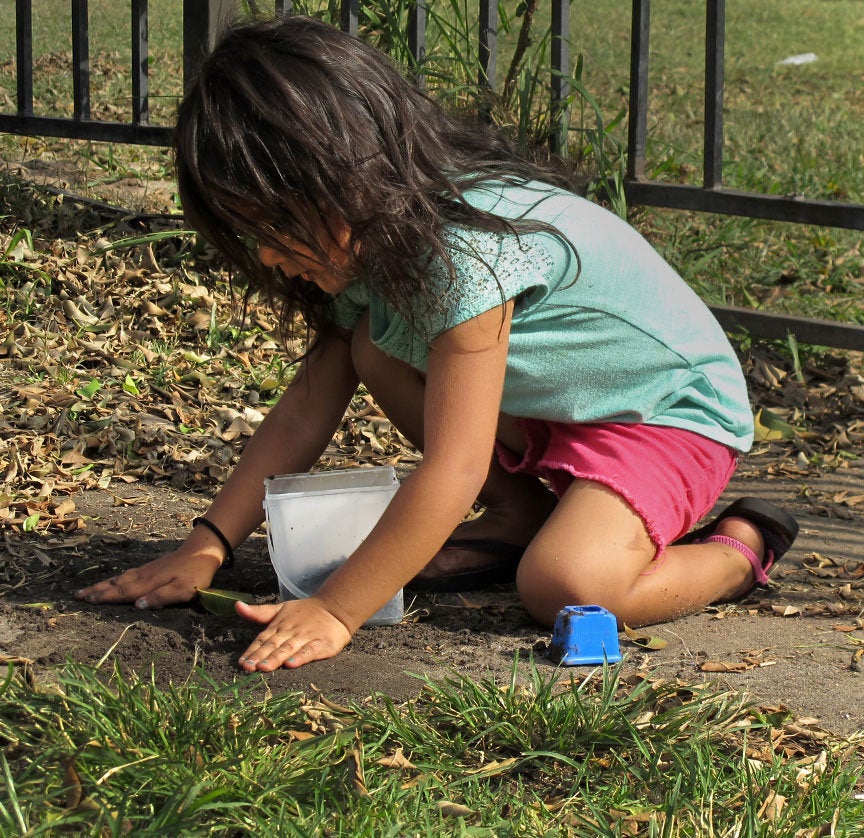 The Gaspars' eldest daughter, 18-year-old Nadia, was hospitalized for severe lead poisoning when she was 2. Cesar and his younger brother, Peter, were tested at the same age, and both had levels below 3 micrograms per deciliter. The family didn't realize that even this lower level can shape a child's intellectual and academic abilities later in life.
Studies have shown that lead alters the cognitive development and school performance of children. Low-level lead exposure during childhood can affect test scores, IQ levels and kindergarten readiness, and it's a risk factor for higher rates of neurobehavioral disorders such as hyperactivity and attention deficit hyperactivity disorder.
In Cesar's case, he had struggled with behavioral issues since kindergarten. He had trouble focusing, couldn't sit still, and would become aggressive and defiant. His teachers often sent him to the principal's office. After struggling for years to get a proper assessment, Cesar was finally diagnosed with ADHD in 2015, which allowed him to get special education services.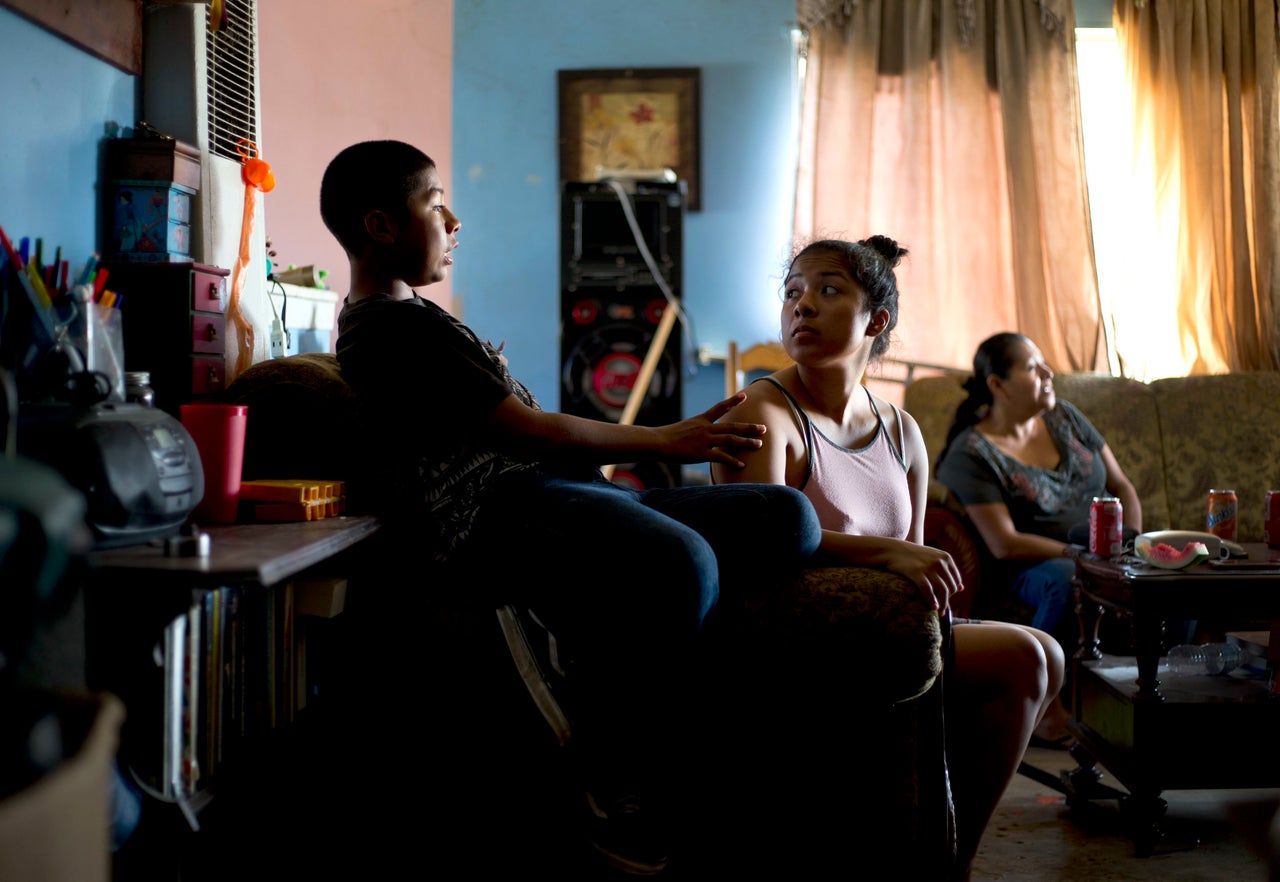 Hernandez, who began working with the family in 2014, helped line up a team of special education experts, mentors and advocates to help him transition to middle school for sixth grade. And by all accounts, his first year at Spurgeon Intermediate went well. His grades went up, and he bonded with the school's special education director and psychologist. Spurgeon's principal embraced a restorative justice pilot program meant to keep kids in the school system.
The approach eschews traditional forms of punishment such as juvenile hall detention and school expulsion in favor of practices that allow youth to take responsibility for their actions, but also provide intervention services to get to the root of their behavioral issues.
But then the school administration changed last year. When Cesar misbehaved, he was sent to the principal's office. He started earning Ds and Fs in some classes. Then his mother got that fateful call last October.
"Cesar is one boy, and clearly for us a special boy, and it's worth it to fight for him. But how many other boys has this happened to?"
Instead of referring his case to the district's special education team, the school suspended Cesar for a week and left further disciplinary action to the school district police.
The American Civil Liberties Union argued in a white paper last year that having police in schools leads to criminalizing students for everyday misbehavior ― and it's most often youth of color who are caught up in that system. Hernandez said this problem is particularly severe for special education students, many of whom have not been properly assessed and are penalized for behavioral issues. She estimates that 80 percent of the Santa Ana youth she helped during her 10 years with the district were either in special education or would have qualified for services had they been properly assessed.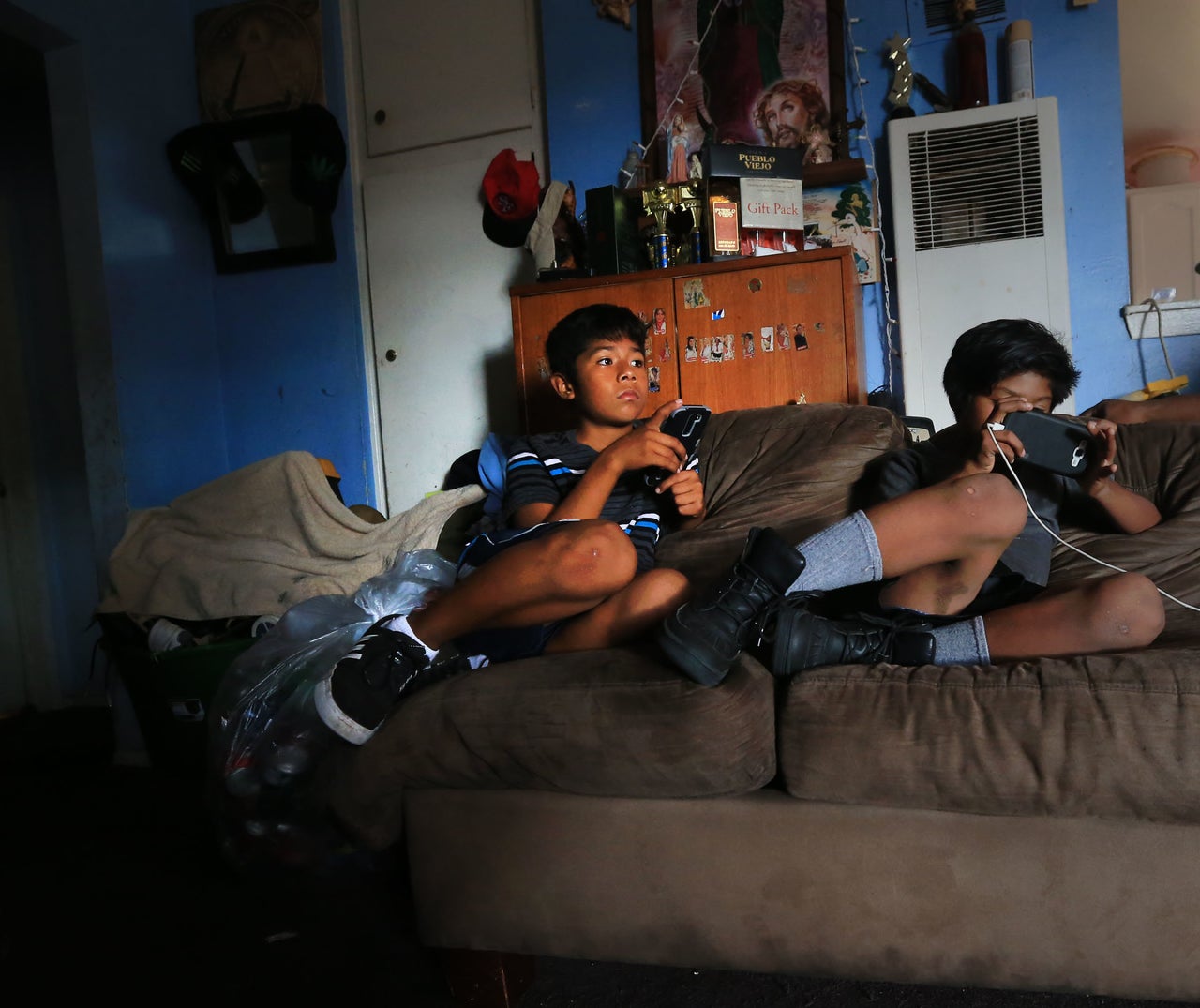 While Cesar's school district has made strides in implementing restorative justice practices rather than immediately referring young people to the courts, Hernandez said high staff turnover can often impede systemic change.
District officials could not speak directly to Cesar's case for legal reasons but noted that there is a new principal at his school this academic year. Assistant Superintendent Sonia Llamas also said the Santa Ana Unified School District is devoting $2.1 million to expanding the restorative justice program over the next three years, while working to train staff to better respond to students' behavioral issues with an understanding that aggressive or assertive behavior may be rooted in a trauma.
The district, which employs 35 security officers and 25 police officers, is also creating a program to stop referring students who commit certain offenses to the district attorney's office ― though Llamas said penal code violations still fall under police jurisdiction.
What concerns Hernandez, however, is that even with a strong circle of support, 12-year-old Cesar ended up in the juvenile justice system.
"Cesar had a team of people that understand how the system worked, but the majority of parents don't," Hernandez said. "Cesar is one boy, and clearly for us a special boy, and it's worth it to fight for him. But how many other boys has this happened to?"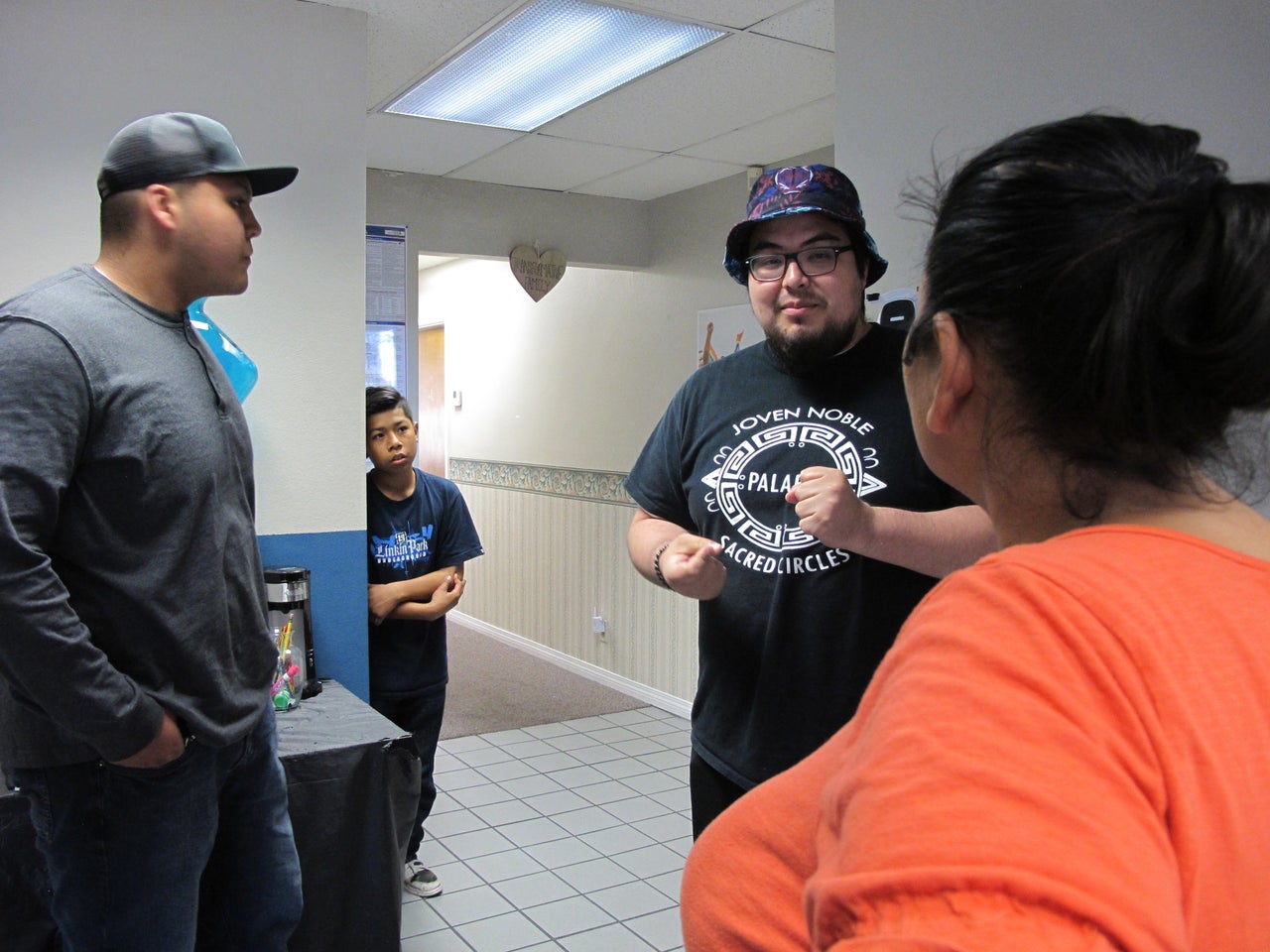 A System Stacked Against Youth Offenders
Several of Cesar's mentors joined the family outside the courtroom as he awaited his hearing in April. Cesar looked tired and overwhelmed.
"We all love you and we all want you to succeed," said Dulce Saavedra, a youth organizer with Resilience Orange County. The Santa Ana-based group strives to end the over-incarceration of youth of color and had been working with Cesar since the fall of 2017.
When Cesar finally stood before Judge Gassia Apkarian several hours later, she decided to put him on informal probation instead of proceeding to a trial. She assigned him 10 hours of community service and instructed him to write a letter to the court explaining his behavior.
Waraich explained to the Gaspars that informal probation was the best possible outcome; Cesar wasn't forced to admit guilt, and he would just have to be on his best behavior at home and at school.
"I'm really glad they took this avenue with the informal probation because he will be able to demonstrate, along with his family, that he's not a child that needs to be in the system," Hernandez said.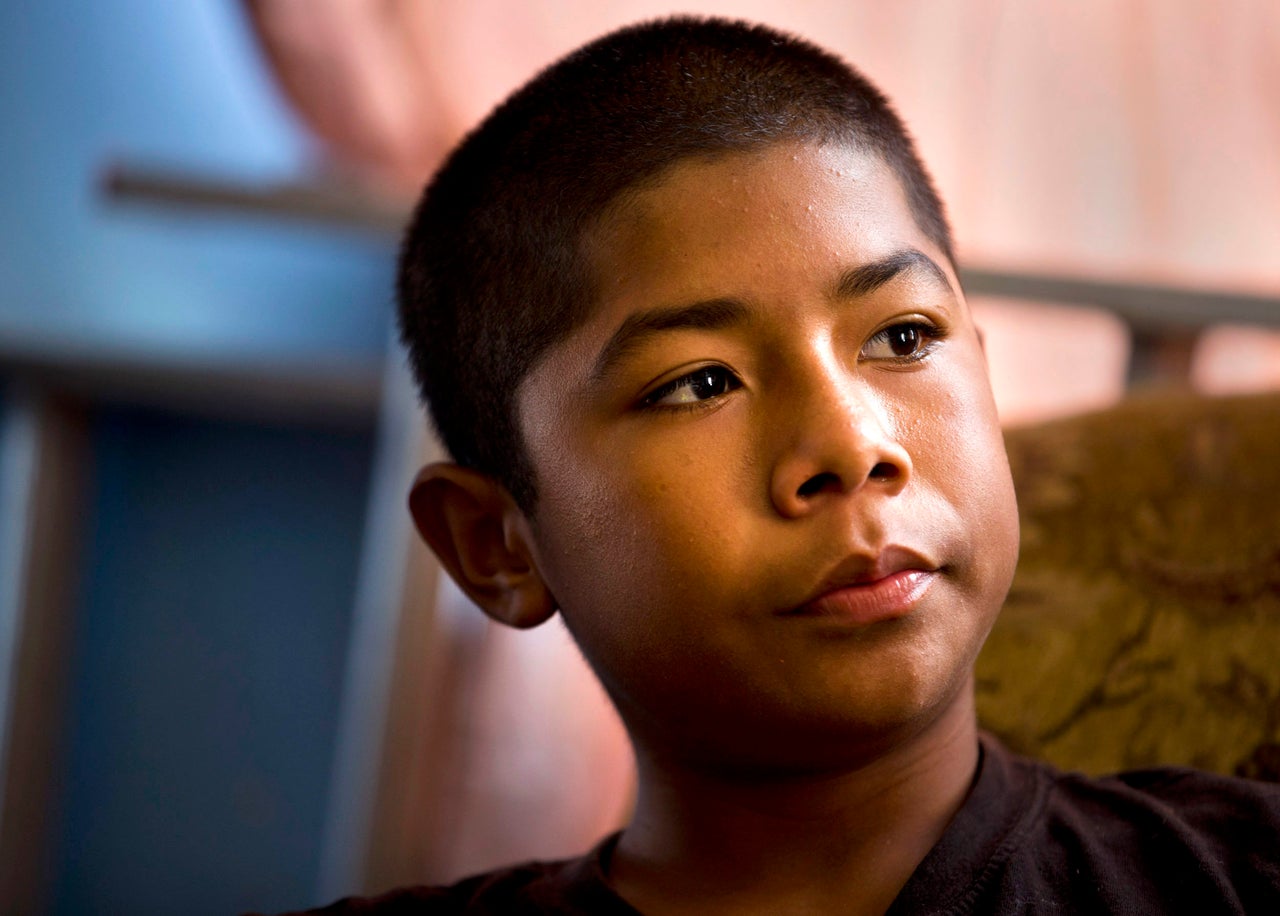 A growing body of research suggests that other youth who have been exposed to lead as children don't fare so well. A May 2017 study from the National Bureau of Economic Research found suspensions and juvenile detentions rise with preschool blood lead levels. Though childhood lead levels are at historic lows in the United States, we may still be underestimating the effects, said report co-author Anna Aizer, a professor of economics at Brown University.
The effects of lead on incarceration among boys was significant, ranging from a 27 percent to a 74 percent increase for each unit increase in blood lead levels. Aizer also found that African-American and Latino lead-burdened children were more likely to be suspended or detained in juvenile hall than their white counterparts. Aizer's findings could be a powerful tool for educational leaders who not only want to address school disciplinary issues but hope to improve educational outcomes such as test scores.
"When you're looking at children, it doesn't make sense to be so siloed in your perspective because all these things are related ― children's health and education and mental health," Aizer said. "If you care about educational outcomes, you might actually start thinking about things like housing and air pollution and pollution more generally, because all of these things are related."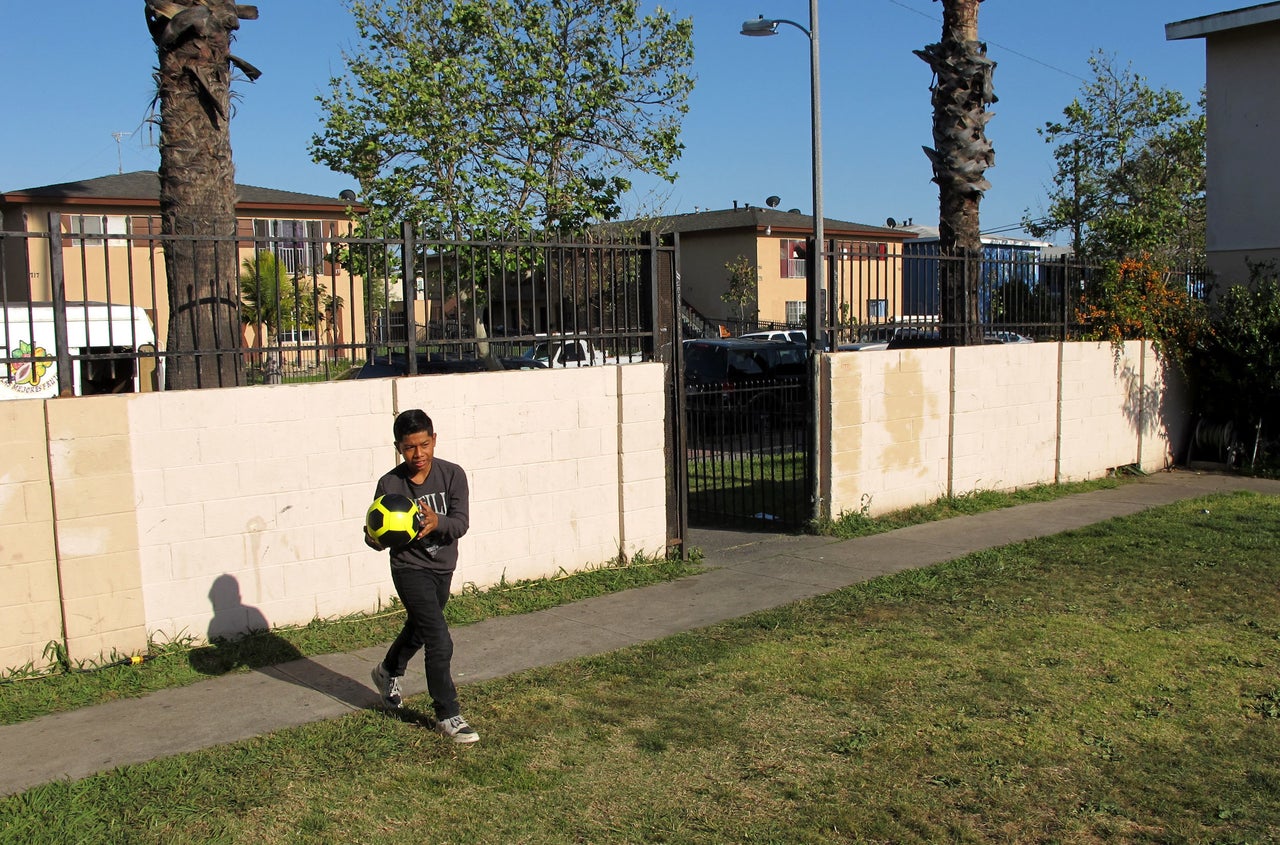 For youth like Cesar, alternatives to the juvenile justice system can change the course of their life, said Frankie Guzman, director of the California Youth Justice Initiative at the National Center for Youth Law.
"The greatest determinant of whether or not a kid will be locked up in the future is if he's been locked up in the past," Guzman said.
Those young people fare much better when they work with adults who understand their challenges and shortcomings and who are able to build an emotional connection with them, he said.
"The justice system absolutely does not do that," Guzman said.
"If you care about educational outcomes, you might actually start thinking about things like housing and air pollution and pollution more generally, because all of these things are related."
Guzman pointed to programs like the Santa Cruz County Probation Department as examples of better options. The agency, which was one of the first in the nation to adopt a set of reform strategies that focus on alternatives to detention, has reduced the number of minors in detention by 65 percent over the last two decades, said Fernando Giraldo, the county's chief probation officer. The program aims for the least restrictive intervention possible that still addresses the needs of the youth ― primarily Latino ― who enter it.
"We want to focus our resources on youth who really do pose a serious public risk to safety and themselves," he said. "When you take a youth who has very high needs but low criminality and mix them with youth who actually have high needs and high criminality, that's a recipe for disaster."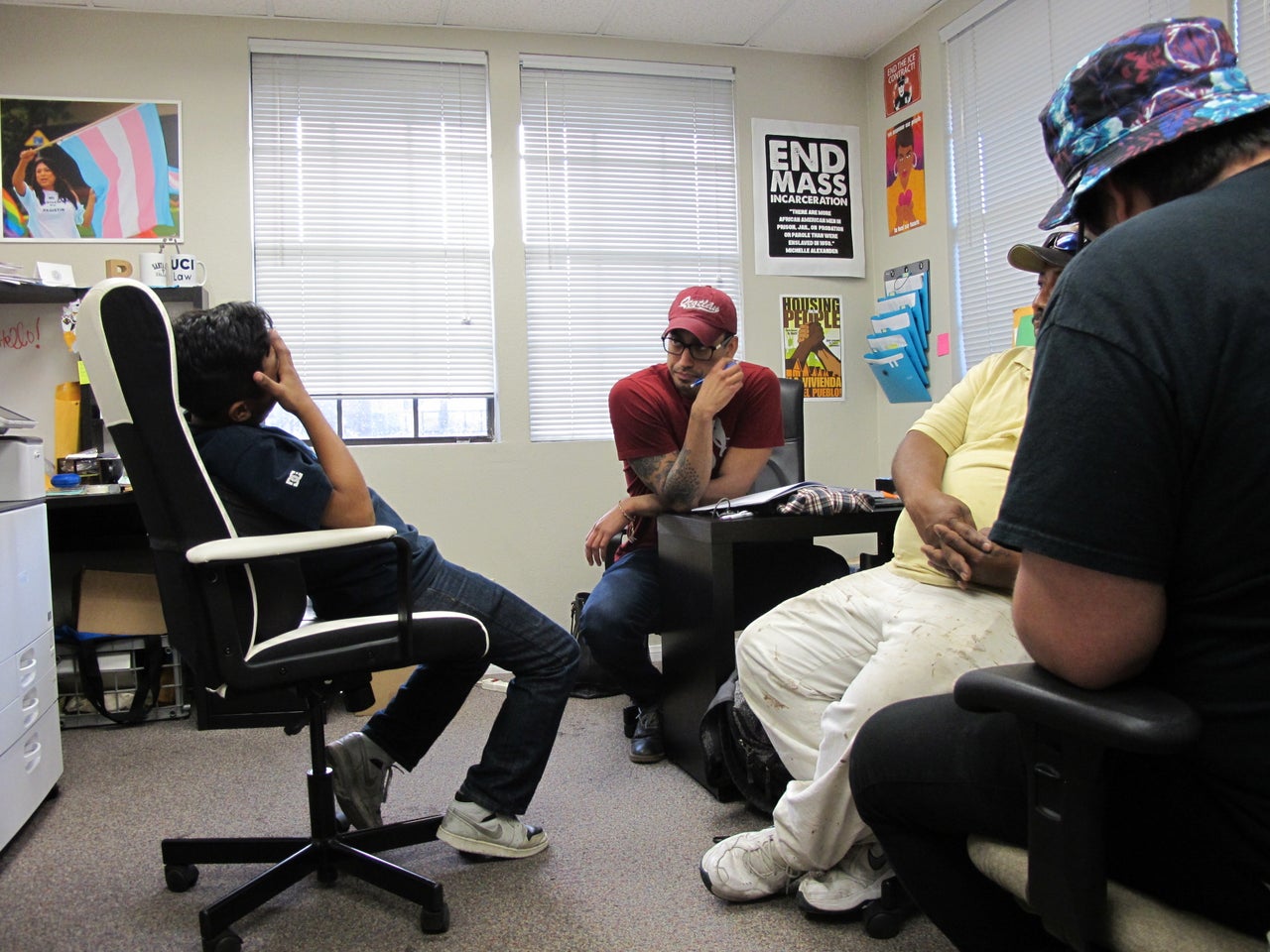 'You've Got This, Man'
On the day after his hearing, Cesar spun his chair in circles as Ramon Campos and Ignacio Rios, youth organizers with Resilience Orange County, tried to talk to him about what happened in court.
The group is working with several other social justice organizations in the county to help youths like Cesar using an approach known as "participatory defense" that brings restorative justice advocates, mental health experts and law students together with families whose children are caught in the juvenile justice system. Cesar's case was the first they took up.
Cesar responded as Campos and Rios asked him questions, but he was mostly focused on a tiny stress ball that he kept kicking around. Halfway into the meeting, he found a pen and began intently drawing on his hand.
"How do you feel about the case?" Campos asked.
"I don't know," Cesar said as he continued to cover his hand in blue ink.
They spent an hour talking about how Cesar might get his homework done and improve his grades and what he might write in his letter to the court.
Cesar Sr. arrived near the end of the session, after battling traffic along the 405 freeway. He had spent the day painting a house in Hermosa Beach and was still in his paint-splattered work pants and T-shirt. He settled into a chair and watched with concern as Cesar fiddled with the pen.
He told his son to straighten up and pay attention. "If you don't bring up your grades what are you going to tell the judge?" he asked his son sternly.
Cesar glanced away. Rios tried a different tact.
"Last year, you got student of the year," Rios said. "You've got this, man."
Cesar nodded silently and spun around again in his chair. What he really wanted was to play soccer, he told his mentors.
They agreed that Cesar could continue to play in his YMCA league, but his dad reminded him that his success hinged on whether the judge saw he made progress at school.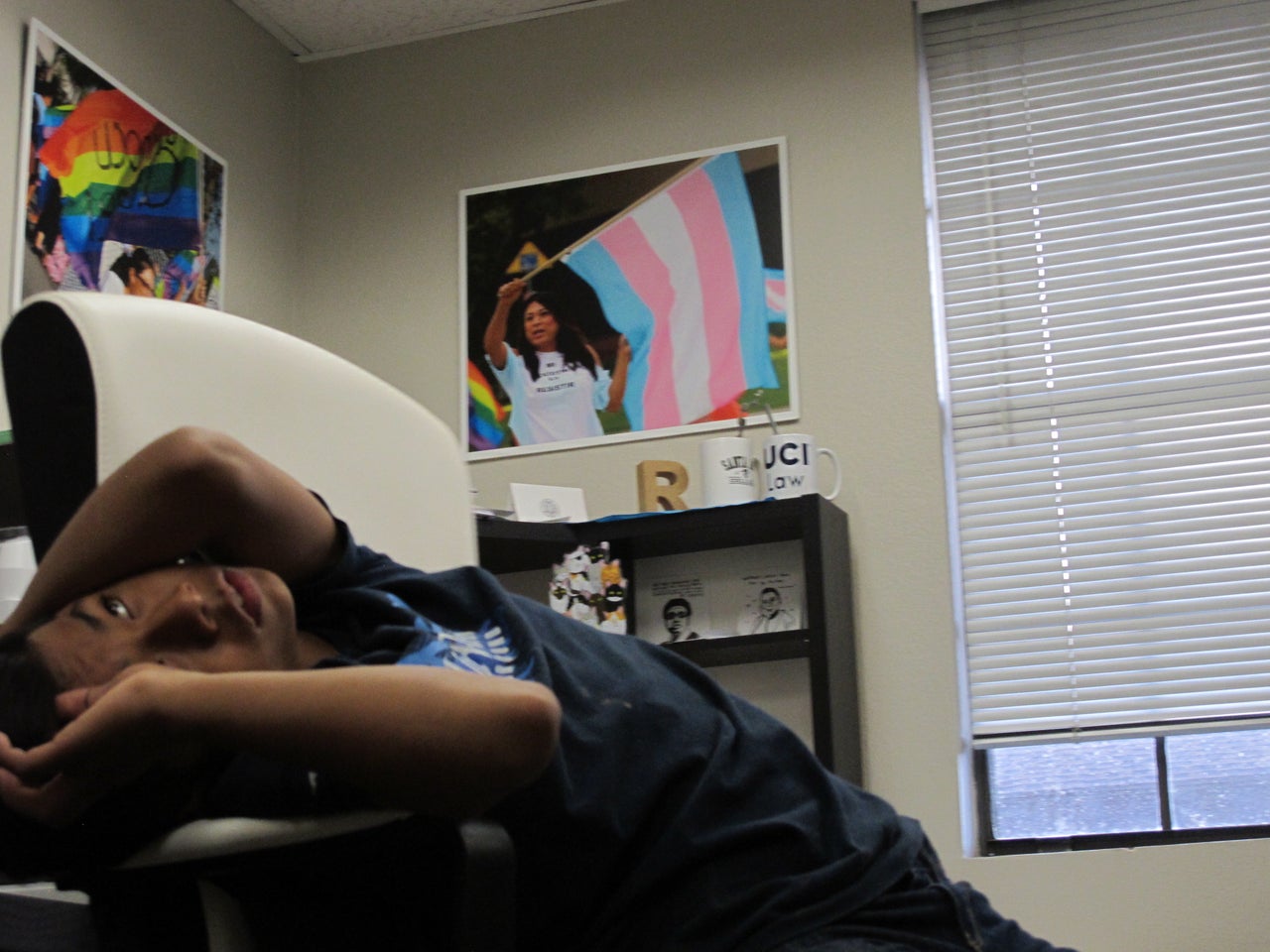 Cesar's Return To Court
On a sunny morning in late August, the Gaspars were back in the Lamoreaux Justice Center for a follow-up hearing.
Though the process was now familiar, it was still nerve-wracking. Cesar Sr. sighed deeply as he reviewed his son's disposition sheet. Cesar was curled up on the bench beside him watching videos. Over the course of several hours, the corridor filled with other families awaiting hearings for their children ― most of them boys of color, primarily Latino.
"I think about all the people who have to go to the juvenile court, and all the children who made a mistake and ended up there for the first time," Cesar Sr. said. "They end up with a juvenile court record for the rest of their life."
It had been a productive summer. Cesar had completed 17 hours of community service, cleaning windows at school and continuing to work with Resilience Orange County. His soccer team had won its championship game, and Cesar had scored the winning goal. He had just turned 13, and the team celebrated with a cake after the game.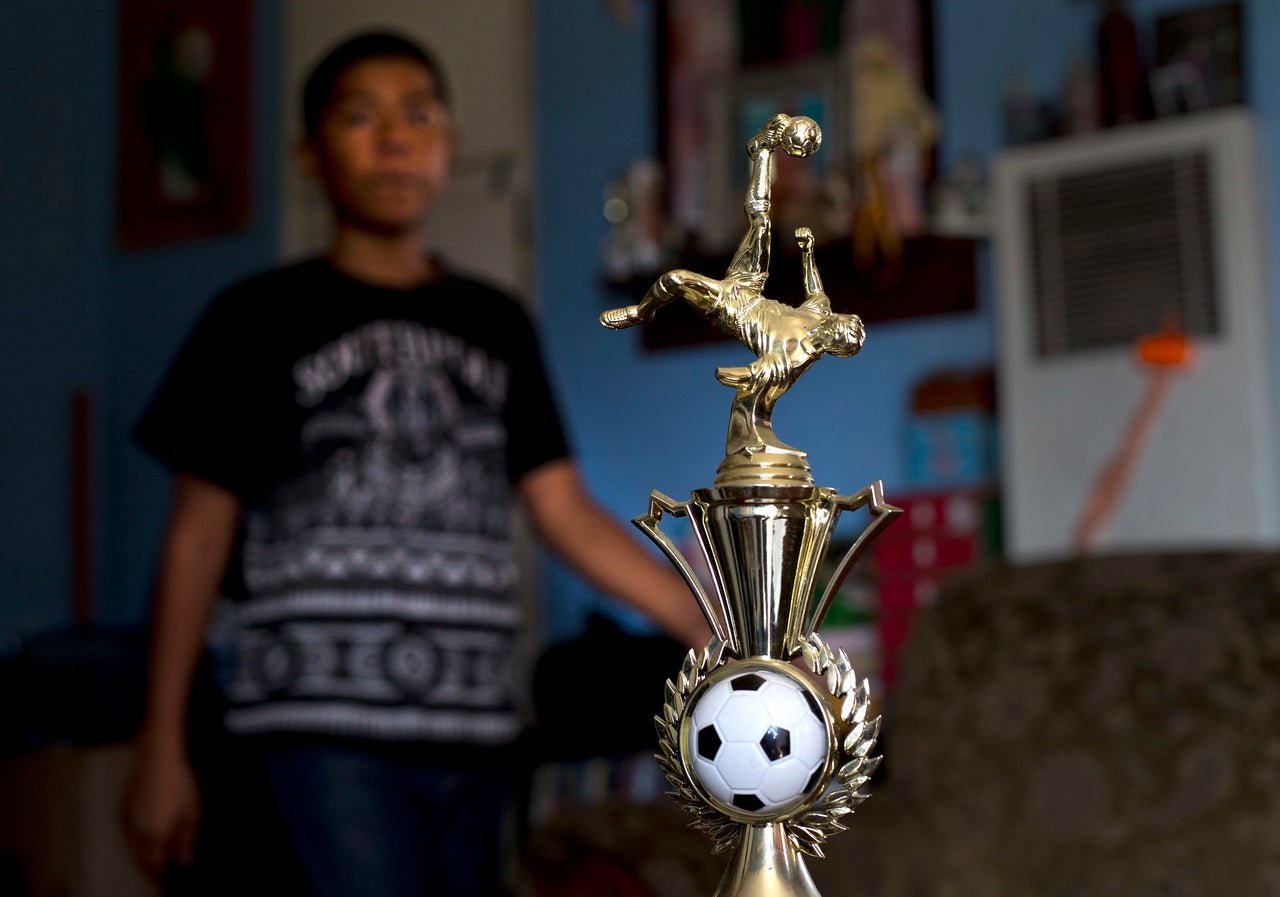 The new school year began in early August, and his behavior had been good so far ― all evidence to show Judge Apkarian that Cesar was on track. In his letter to the court, Cesar told the judge that he learned that he shouldn't pick up "things from the street."
"I didn't know that all of this could happen just by picking up a knife," he wrote. "I'm going to behave so that I don't come back to court and have to go through this again."
Waraich requested that his case be closed and his record sealed ― and Apkarian agreed, to the family's great relief.
Waraich said he sees this as a sign that the court system is trying to take all of the experiences of a child like Cesar into account.
"He learned about accountability without having to admit to the charges, and I think that's important because you don't want to desensitize kids to pleading guilty," Waraich said.
Waraich said he expects that with the right circle of support, including therapy and counseling, Cesar won't end up back in court. "Hopefully he'll stay out of the system," he added.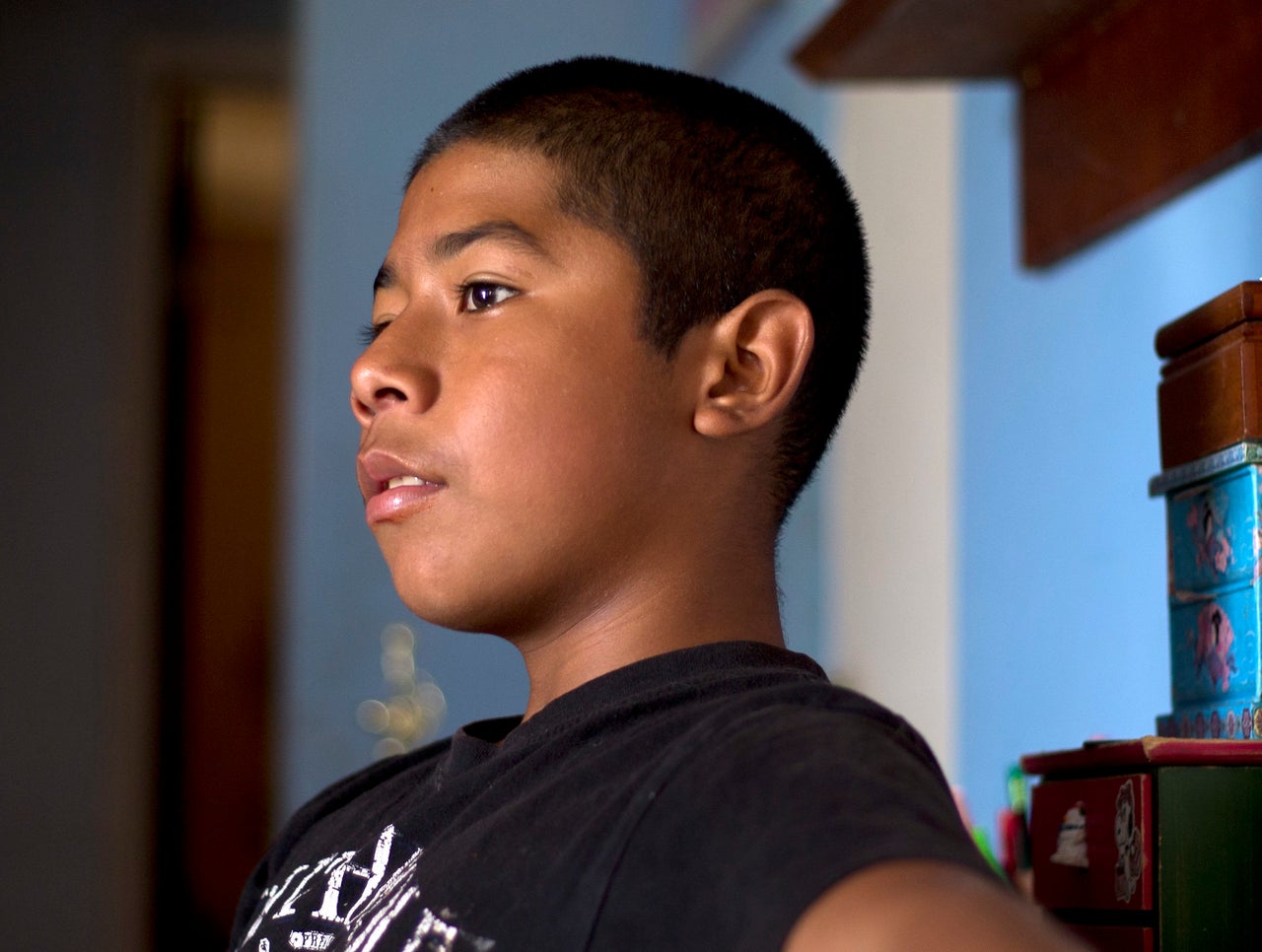 But Hernandez said she worries he is still a target for school administrators and police ― that the "troublemaker" label will follow Cesar into high school. And so his support team still has to figure out what additional help Cesar needs to be successful.
"Everyone collaborating, no matter at what level, it's so worth it because we're helping maintain a child's freedom," Hernandez said after the hearing.
Cesar's family members also said they understand the struggle isn't over, but the ruling gave them hope. As they walked out of the courtroom, Cesar Sr. gave his son's shoulders a congratulatory shake.
"Did you hear what the judge told you?" he whispered in Cesar's ear. "The next time you come to court, she wants you to come back as an attorney."
Cesar nodded in agreement.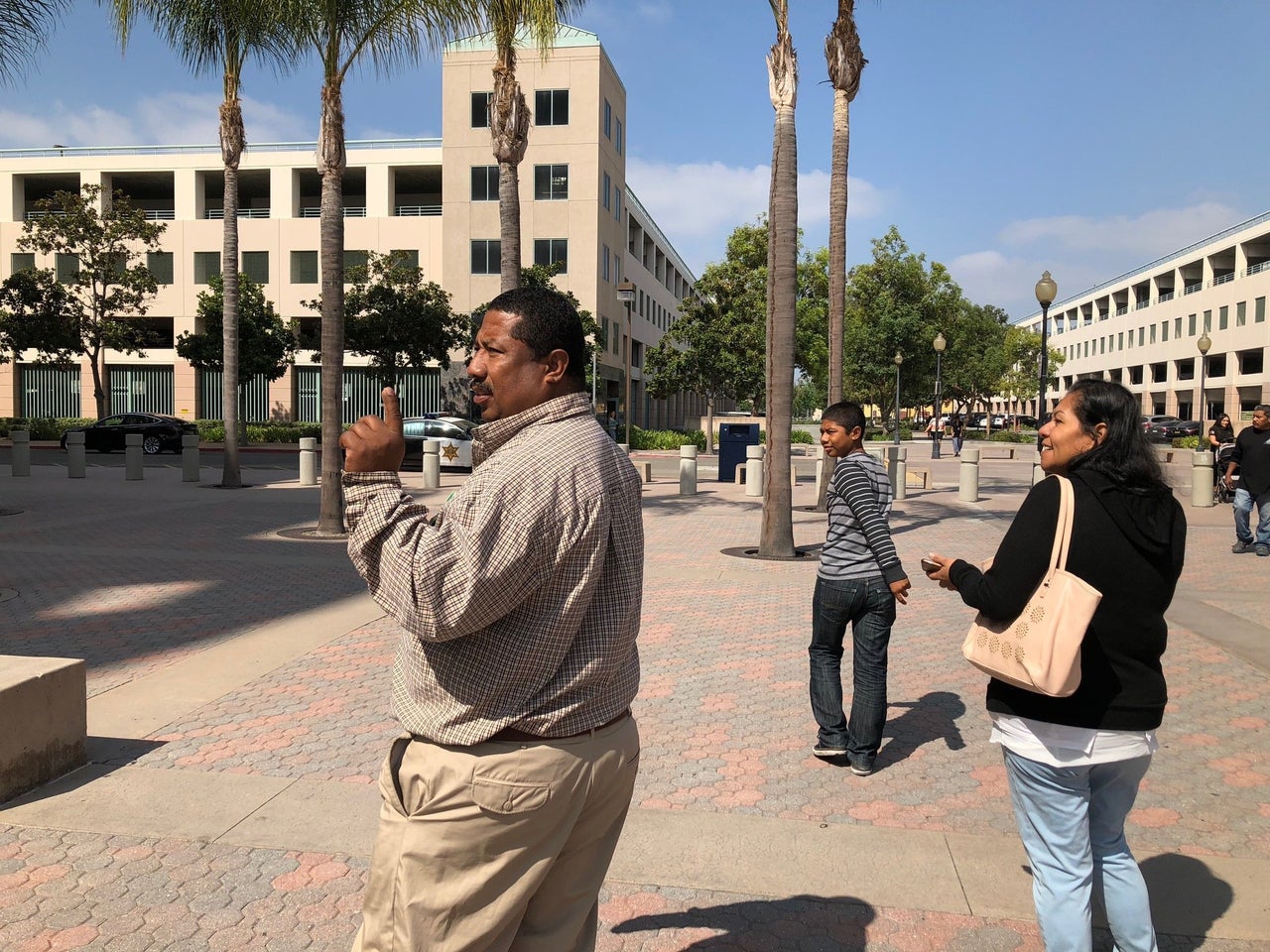 Related
Popular in the Community