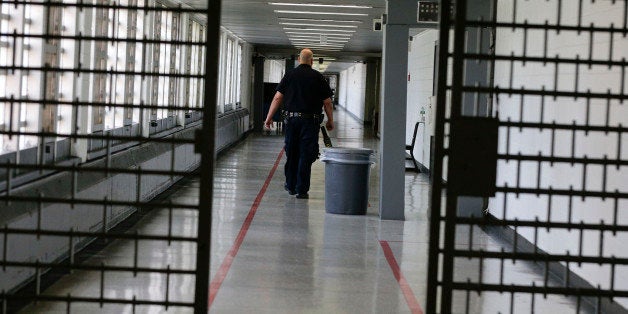 After being in and out of court for offenses such as shoplifting clothing and fighting back at school, Destiny, a 15-year-old African American transgender girl, was sent to a high security juvenile detention facility for boys, since no other program would take her. Other youth at the facility regularly subjected her to sexual assault and intimidation. Meanwhile, the adults entrusted with her care did little to prevent this abuse, refusing to recognize her gender identity and even blaming her for the harassment. Once released, advocates worried that, if arrested again, Destiny would land in the adult criminal justice system, where she would be even less likely to receive services appropriate to her as a young transgender survivor of sexual violence and harassment.
Unfortunately, Destiny's story is not unique. Far too many lesbian, gay, bisexual, transgender, or questioning (LGBTQ) youth who encounter the juvenile justice system are placed in facilities that fail to address past experiences of trauma or where they are at risk for sexual violence. Juvenile justice initiatives often fail to include the unique challenges confronted by young LGBTQ women of color in their approaches, making issues associated with sexual orientation, gender identity, and gender expression invisible.
Earlier this summer, a report on the sexual abuse to prison pipeline--through which girls who are survivors of trauma are funneled into a punitive juvenile justice system--found that, in some states, as many as 8 in every 10 girls in the juvenile justice system have a history of sexual or physical abuse. The report also notes that a high percentage of girls in the juvenile justice system--40 percent, most of whom are girls of color--identify as LGBTQ or as gender-nonconforming (GNC).
Many of these young women have significant histories of trauma and often land in detention following circumstances beyond their control, such as family rejection and homelessness.Research shows that 45 percent of LGB girls in detention have lived in a foster or group home--compared to 27 percent of heterosexual girls--where they disproportionately report poor treatment, including verbal, physical, and sexual harassment.
Furthermore, like other LGBTQ youth and adult LGBTQ women, LGBTQ girls are at high risk of physical and sexual victimization. For instance, within the juvenile justice system, a study found that 42 percent of gender-nonconforming girls have been removed from their home because someone was hurting them, compared to 20 percent of gender conforming girls.
As a result of interpersonal violence, trauma, homelessness, and a lack of affirming health care services, many of these girls turn to survival strategies such as sex work, drug use, shoplifting, or panhandling. In fact, LGBQ girls in detention are twice as likely as their heterosexual peers to have been detained for engaging in the sex trade. But rather than address the underlying issues that cause at-risk LGBTQ girls to engage in these activities, our nation's child welfare and juvenile justice systems criminalize youth in need of trauma-informed services.
As Destiny's story shows, the trauma that often leads to detention doesn't end once LGBTQ girls are locked up. LGB young people in the juvenile justice system are seven times more likely to experience youth-on-youth sexual victimization than their heterosexual counterparts, and LGBTQ youth are often placed in solitary confinement.
Upon exiting the system, LGBTQ youth often struggle to navigate a world that is hostile to them on the basis of their sexual orientation, gender identity, and/or race, as well as a host of barriers to employment, education, and services that exist for individuals with criminal records. Without receiving necessary services while in state systems of care or custody, many simultaneously work through issues related to poor mental or physical health and a lack of education or career training, often without the resource of positive adult support systems.
Advocates, researchers, and policymakers are increasingly realizing that detaining young peoplefor the failings of abusive or neglectful families, a broken child welfare system, and unsafe schools is an inappropriate and costly response to experiences of violence and trauma. But while programs that are inclusive of multiple genders and responsive to youth with histories of trauma are critical, they are not by themselves enough.
For LGBTQ girls - and all LGBTQ young people - to have the opportunity to succeed, we must avoid criminalizing youth responses to victimization and their strategies for survival. We must also meet pressing needs related to housing, physical and mental healthcare, employment, education, and mentorship and support. And in order to improve existing youth structures, it is critical that our child welfare and juvenile justice systems affirm LGBTQ identities and build on their strengths as young people and as survivors. Policymakers must consider the unique circumstances and issues confronted by LGBTQ young people in any juvenile justice or criminal justice reform proposals.
Hannah Hussey is a Research Associate for LGBT Progress at the Center for AmericanProgress.
Popular in the Community