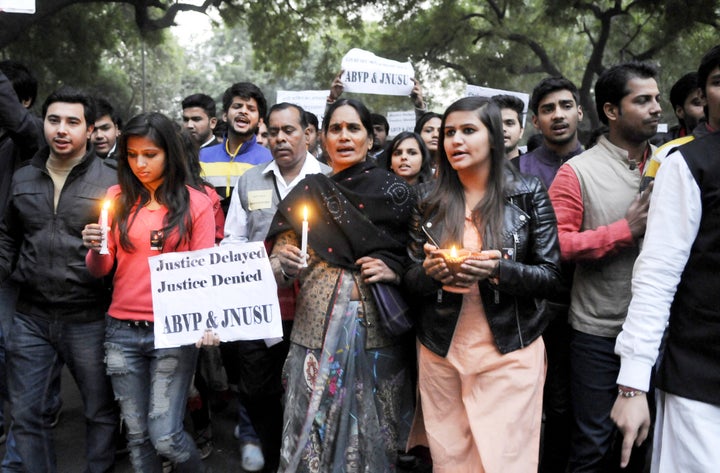 Three years after 23-year-old Jyoti Singh was brutally raped by six men on a New Delhi bus, Singh's mother is channeling her pain into a voice for change.
At an event marking the anniversary of the assault, Asha Devi publicly named her daughter, in a defiant move against the country's stigma against rape victims.
"My daughter's name was Jyoti Singh and I am not ashamed to name her," Asha Devi, Singh's mother, said in Hindi. "Those who commit heinous crimes like rape, their heads should hang in shame, not the victims or their families."
Singh's father released his daughter's name and pictures of the family to British newspaper Sunday People a month after the attack, and her parents appeared in a 2015 documentary about the rape. During Wednesday's event, Singh's publicly urged everyone to use her daughter's real name, rather than a pseudonym like "Nirbhaya," which is the Hindi word for "fearless."
Releasing Singh's identity was seen as a challenge against Article 228(a) of India's penal code, which forbids naming rape victims. Concealing rape victims' names is seen as a way to protect their identity, as rape victims and their families are often shaped and shunned in Indian society.
"Suggesting that women and girls 'invite' sexual assault through their clothing or conduct -- and thus blaming the victim -- is not uncommon in India," a 2013 Human Rights Watch report noted.
"It disturbed me that even today we could not name her because in this country the stigma around rape continued to create a conspiracy of silence, even though the shame was that of the rapists' and not of the woman's," Devi said Wednesday.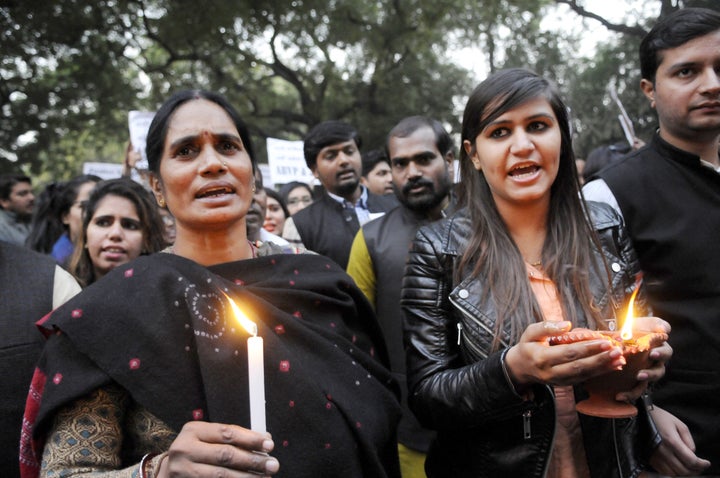 Singh's death led to the passing of the country's 2013 "anti-rape bill," which toughened punishments for sex crimes, set up six fast-track courts in Delhi for sexual offense cases and explicitly noted for the first time that the absence of physical struggle during rape did not mean consent.
Despite the legislation, Singh's family says the country still owes their daughter justice. Four of the six men involved in the gang rape were sentenced to death in September 2013, but the Supreme Court suspended the ruling for two of the men after they appealed the decision in 2014. As of December 2014, the Supreme Court had not yet made a decision regarding the case.
One of perpetrators, who was a minor during the time of the assault, is set to walk free from juvenile detention center this coming Sunday.
"Where is justice in that?" Devi, Singh's mother, asked in response to the minor's impending release. Singh's father accused the country's politicians of lacking the will to end rape in India.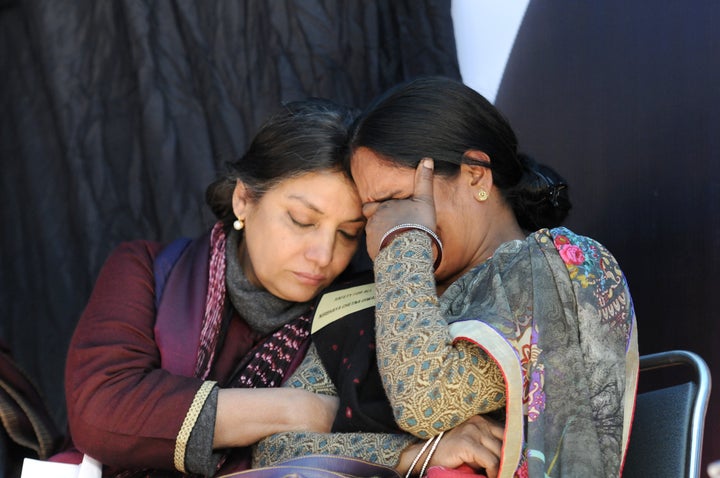 On Wednesday, Devi also called on the government to bring about reforms that would better protect the country's sexual assault victims, including the installation of fast-track sexual assault tribunals in all Indian courts and establishment of forensic labs in all states, PTI noted.
The country could dip into the Nirbhaya Fund, a 10 billion rupee ($150 million) fund the Indian Finance Ministry set up in 2013 to provide financial assistance for women's empowerment and safety programs and set up forensic labs, Devi said. Delhi Commission for Women Chair Swati Maliwal also proposed using the fund to install CCTV cameras inside the country's buses to make women feel safer.
India recorded 36,735 rape cases in 2014, constituting 11 percent of the country's total violent crimes, according to the country's National Crime Records Bureau Statistics. Experts say this number may be highly under-represented, as many rape cases are never reported, particularly in the country's rural and tribal areas.