PHOTO GALLERY
K-9s Pack Memorial Service For Fallen Wayne State Officer
Howls and whimpers filled the air as a procession of police dogs and their handlers from across the country packed the streets of Detroit outside a memorial service for Wayne State Police Officer Collin Rose on Wednesday. 
More than 2,500 people and 100 dogs attended the memorial, a police spokesman said.
Standing in the center was one of Rose's two canines, a German shorthaired pointer named Wolverine, who joined the 29-year-old officer this past summer. Rose's Rottweiler, Clyde, who had served alongside him since 2013, was described as too distraught to attend the service.
He "had a really hard time. You could really see Clyde grieve. It was awful," Chris Powell, a Wayne State University police investigator and friend of Rose's, told the Detroit Free Press.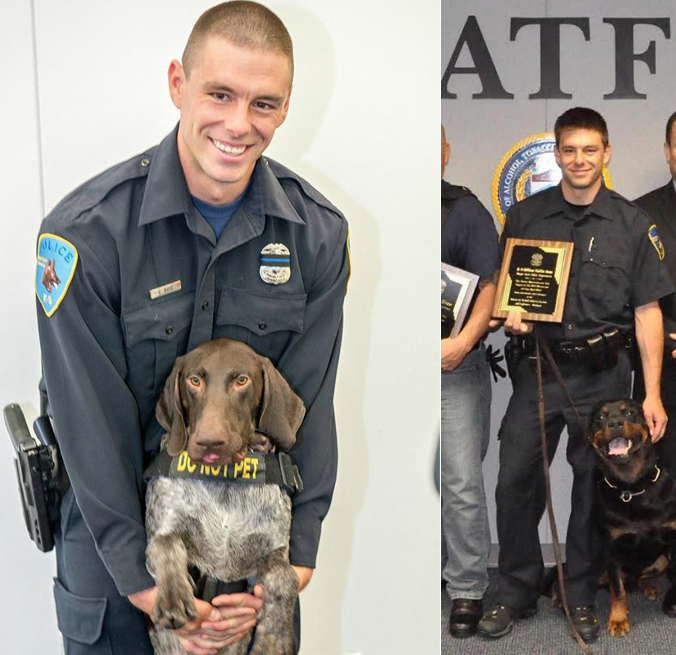 Clyde, he told the paper, was "not really in a position to attend without breaking [down]."
Both of Rose's canines were reportedly in his patrol vehicle on Nov. 22 when the five-year police veteran was fatally shot. He had been investigating possible thefts near the school's Detroit campus.
Powell told the Free Press that Clyde may have been able to see the shooting from where he was in the vehicle. The dog was so angry that he tore up several items, Powell added.
To help the dogs accept Rose's death, Powell said they were given a T-shirt Rose was wearing and a leash he was holding when he died. The items picked up up Rose's scent.
Wolverine is expected to resume active duty while Clyde will be retired and given to Rose's fiancee, Nicole Salgot, with whom the dog is staying, Powell said.
Rose's funeral is scheduled to take place Thursday at St. Joan of Arc Catholic Church in St. Clair Shores.
REAL LIFE. REAL NEWS. REAL VOICES.
Help us tell more of the stories that matter from voices that too often remain unheard.