Five years since releasing their last studio effort, "Love," K-Ci And JoJo return to the music scene with their latest offering, "My Brother's Keeper." Featuring the new lead single, "Knock It Off," the platinum-selling duo decided to tap into their signature of romantic story-telling for the 12-track opus, which is set to hit stores on September 30.
During an interview with the Huffington Post, K-Ci Hailey opened on recording the project and revealed details on a possible reunion with Jodeci.
What can fans expect from your new album, "My Brother's Keeper."
Basically, everyone can expect K-Ci & JoJo to pick up where we left off. Good feeling music. We got a couple of baby makers on there. But it's good man. We're excited.
In terms of production, did you work with any outside producers?

Nah, we didn't. This is all just K-Ci & JoJo. We used our own camp of producers. We could've got anybody to produce on it, but we gave brothers a shot this time. You don't have to use the Teddy Rileys, the DeVantes, the Babyfaces, and all those top names. There's cats out there that's waiting for a chance, and got heat. So we were like come on in.

A lot has changed in music since your last album in 2008. Were you guys concerned with adjusting to the current R&B scene?
Nah, not really. We don't really listen to the radio often. Can't knock what they're doing, but we're not worried. If it's not broke, don't fix it. So we just stuck to what we do.
It's like a 40s theme. More like a "Harlem Nights." We just took it back and got our grown and sexy on, so people can relate to it. We just wanted to make something not too complicated, but just enough for people to go; "I like that, I like that." It's one of the best videos, by far, that I think we've done.
In addition to your new music, other artists have taken notice as well. More specifically, Drake and his track "Jodeci's Back." What were your thoughts when you first heard the song?

When I first heard that I bugged out. I was like, "whoa!" But it was a big honor from Drake. He's one of the hottest cats right now in hip hop. And what Drake did, he gave us a boost. Because he got an audience, I'm pretty sure, who don't know about Jodeci. Their parents do, but they don't. That was big lookout from Drake.
Can fans expect a Jodeci reunion album in the future?

We are not getting back together, simple reason is we never broke up. [Laughs] We have a vault of CDs that we could just put out at any moment. But just like when Jodeci first came out, nobody expected that. And we're just going to keep it that way. But for now, with the love from Dalvin and DeVante, they're pushing me and Jojo. They're like "do what you gotta do," DeVante said; "I'm going to let y'all know when I'm ready. But y'all continue doing what y'all doing." And actually, we're in the studio right now. We record new Jodeci material every chance we get… So we're just waiting on DeVante's call.

Are there any plans to reconnect with Puffy, musically?
You never know, you never know. When it comes down to production for Jodeci, we leave that in the hands of DeVante himself. Just tell us what to sing. We all have input, but we leave that production part on him. He can have that job. I couldn't handle it.

"My Brother's Keeper" hits stores and digital retailers on September 30.



Before You Go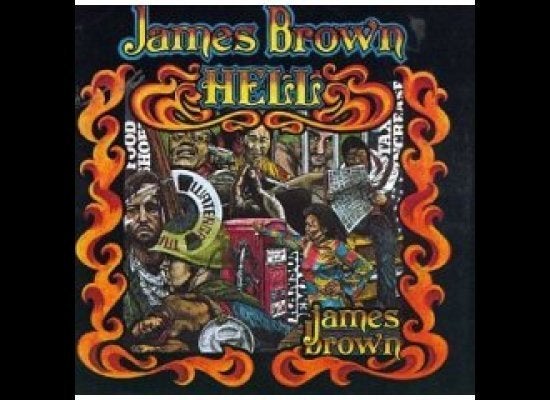 Iconic Album Covers
Popular in the Community