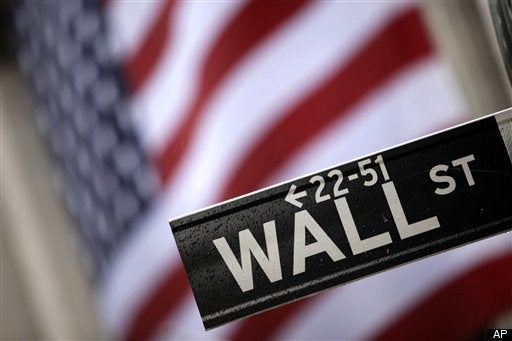 Financial services industry lobbyists are combing Senate Banking Committee Chairman Chris Dodd's Wall Street reform bill for loopholes through which they can guide their clients -- and they're finding plenty of them.
One K Streeter sent HuffPost five pages (PDF) worth of "carve-outs." If you're designated as a Farm Credit System, say, you're exempt from systemic risk regulation, don't have to keep skin in the game when selling securitized bundles of loans and won't be overseen by Dodd's proposed Consumer Financial Protection Bureau.
"Obtaining a carve-out isn't rocket science," said a Republican financial services lobbyist. "Just give Chairman Dodd [D-Conn.] and Chuck Schumer [D-N.Y.] a shitload of money."
On MSNBC Tuesday morning, Sen. Bob Corker (R-Tenn.), a Banking Committee member who worked closely with Dodd, said there was "no question" that Dodd's draft contained loopholes. Corker mentioned a few hits from the carve-out list: "Private equity firms are left out," he said. "Hedge funds are left out."
The list shows that private equity funds and hedge funds join community banks in being exempt from a number of requirements, such as having to create a "risk committee," or having to pay into the $50 billion fund for liquidating systemically risky institutions that pose a "grave threat" to the system. Venture capital and private equity advisers are exempt from the section of the bill that requires hedge fund advisers managing more than $100 million in assets to register with the Securities and Exchange Commission.
Labor groups are concerned about the private equity exemptions.
"We are very concerned about the loopholes in the hedge fund title of the legislation," wrote AFL-CIO senior policy adviser Heather Slavkin, "particularly the exemption for private equity and the failure to allow the SEC to require that hedge funds and private equity funds make simple disclosures to investors and creditors."
Banking Committee member Sen. Jack Reed (D-R.I.) told HuffPost he planned to introduce an amendment to remove the private equity exemption.
"These are hugely important firms," he said. "We should be aware of these sources of economic activity in the country. The provisions would be established by the regulators and they would essentially be just registration and minimal reporting."
The most significant carve-out in the House version of financial regulatory reform was for auto dealers. Sen. Sam Brownback (R-Kan.) is pushing an amendment that would put a similar carve-out in Dodd's bill. Military and consumer groups are adamantly opposed to the Brownback amendment (Click HERE for a PDF of a letter from the Military Coalition explaining its opposition).
Click HERE for a PDF with five pages of exemptions and exclusions from the bill.
The memo was first reported in the first edition of HuffPost's brand-new newsletter, HuffPost Hill. Sign up for the newsletter here.
Popular in the Community