WASHINGTON -- Sam Geduldig, a lobbyist with Clark, Lytle, Geduldig & Cranford, which represents corporate and Wall Street clients, was invited to discuss whether big business is a threat to the free market. He turned the tables on fellow panelists -- members of the media and think tanks -- arguing that the people around the table were the ones who are a threat to the free market. Washington, he said, forces companies to pay a variety of stakeholders under an implicit threat of legislative or regulatory punishment, rather than the conventional assumption that corporate interests are actively buying up influence.
"How many of us sitting on the table here would take a pay cut in Des Moines? All of us," Geduldig said. "My clients hire guys like me to help them navigate the most complex and intricate web of b.s. in the world."

I don't like the question either, and I think we ought to be asking ourselves, how are we helping? What are we doing to help? 'Cause all of us sit around here, and I'm the only one that has to register who I work for, what they pay me, and what bills I'm working on.

But I can tell you, we spend a lot of time in conference rooms just like this, guys like Tony [Fratto] sit there. He's getting paid by the same client I am, and we talk about how we're going to work with think tanks and conservative or liberal editorial boards, so we can go to the Hill and distribute their editorials to win the day. So, when I see, you know, us kind of sitting up here like in an ivory tower, pretending like we're going to fix the free-market system, I just shake my head, 'cause I think my clients hire guys like me to help them and navigate the most complex and intricate web of b.s. in the world. And I can make their lives more efficient, 'cause I can get on the phone with you in a heartbeat. And I can call guys like Tony. We can advise them to advertise in certain publications or not. And who are we to judge? I guess that's the only thing I would say. How dare we sit up here and judge them when all they're trying to do is live up to the promise to their shareholders to create profits and jobs and sell products, and we're just getting in their way.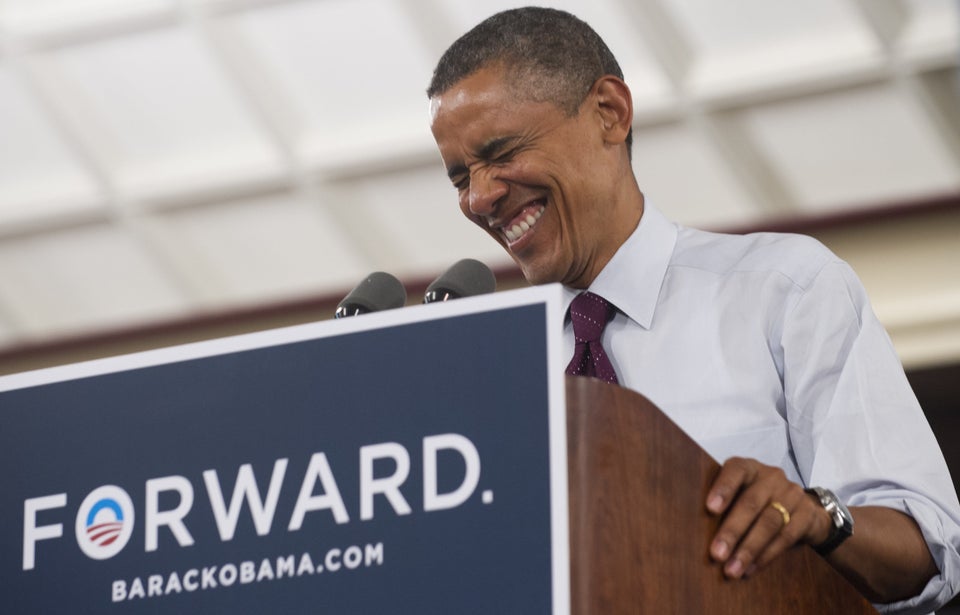 HAHA: Politicians Cracking Up
Popular in the Community