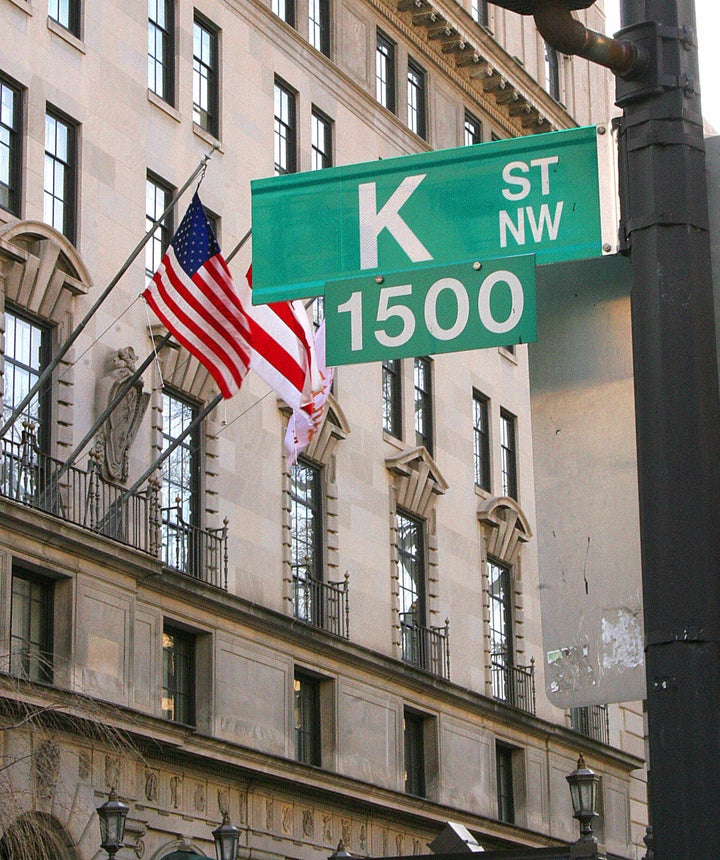 The lobbying industry demonstrated its resilience last year in the face of the recession and is fully expected to smash previous spending records. On Wednesday, lobbyists filed their fourth-quarter reports, offering the first glimpse at their spending totals for the year.
Here's what HuffPost has found so far by looking at some of the biggest companies in the banking, health care and energy industries: The heavy hitters indeed hit harder than ever in 2009.
To wit: The Chamber of Commerce, lobbying muscle for all manner of businesses on all manner of issues, spent an eye-popping $71 million on lobbying in the fourth quarter of 2009 alone, bringing its yearly total to $123 million, almost double the $62 million it spent in 2008 -- and more than it's ever spent.
The Center for Responsive Politics is sifting through the tens of thousands of reports filed with Congress and expects to finish crunching the numbers sometime next week. They'll come up with the figure that represents the sum total of all lobbying spending for the year.
"Unless there's a highly unexpected drop in lobbying for the 4th quarter, 2009 will eclipse all others in terms of federal lobbying expenditures," wrote CRP spokesman Dave Levinthal. "That's all the more notable because it happened despite terrible economic conditions, when some large financial, real estate and insurance interests reduced their lobbying efforts or quit them altogether."
Though the Obama administration has tried to put the squeeze on lobbyists, the president's multifaceted reform agenda has had the unintended consequence of serving as a K Street stimulus, as industries seek to tweak policy.
Here are some of the totals for the biggest companies and trade associations. The numbers reflect what was spent for lobbying work both by in-house lobbyists and lobbyists at outside firms. The work consists of policy research and contacts and meetings with government officials -- it doesn't include PR or "grassroots" efforts to sway public opinion.
Big Insurance Industry trade group America's Health Insurance Plans spent $8.85 million lobbying in 2009, about $1.3 million more than it spent in 2008. The nation's six largest insurers (in terms of revenue) spent about $17.9 million lobbying in 2009, an increase of more than $3 million from the previous year.
UnitedHealth: $4.45 million, up from $4.18 million.
WellPoint: $4.7 million, up from $3.87 million.
Aetna: $2.82 million, up from $2.03 million.
Humana: $3.18 million, up from $1.78 million.
Cigna: $1.36 million, up from $1.26 million.
Health Net: $1.45 million, up from $1.13 million.
Big Banks The American Bankers Association spent $8.37 million lobbying in 2009; about $10,000 less than in 2008. Some of the biggest banks individually spent more.
Bank of America spent $3.57 million, up from $3.09 million.
Citigroup: $5.5 million, same as in 2008.
JPMorgan Chase: $6.17 million, up from $5.39 million.
Morgan Stanley: $2.88 million, up from $2.5 million.
Goldman Sachs: $2.83 million, down from $3.31 million.
Wells Fargo: $2.88 million, up from $2.26 million.
Big Pharma The Pharmaceutical Researchers and Manufacturers of America, the trade association affectionately known as Big Pharma, spent $26.15 million lobbying last year, up from $20.22 million in 2008. Some individual drug makers didn't follow the trend:
Eli Lilly spent $11.21 million in 2009, down from $12.48 million in 2008.
Abbott Laboratories spent $4.64 million, the same it spent the previous year.
Bristol-Myers Squibb spent $3.42 million, down from $3.5 million.
Big Oil The American Petroleum Institute spent $7.32 million last year, up from $4.8 million in 2008.
Chevron: $20.8 million, up from $12.8 million.
ConocoPhillips: $17.88 million, way up from $8.4 million.
Jeremy Binckes and Julian Hattem contributed to this report.