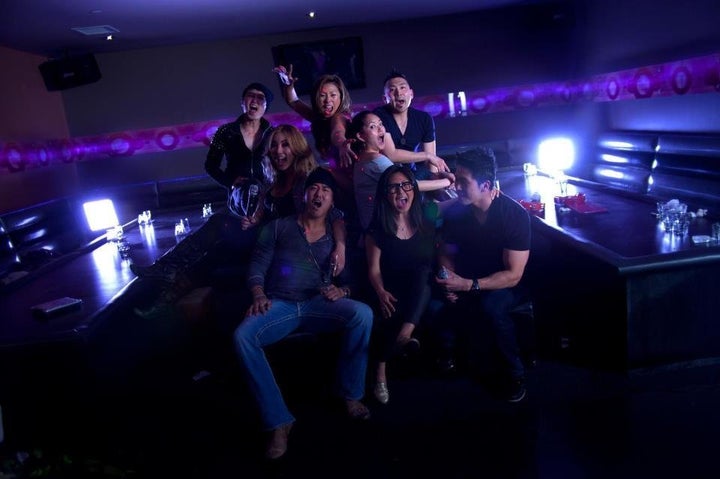 Back in 2010, "K-Town" was one of the hottest reality shows on the agenda. Described as a "Jersey Shore" spin-off for the Asian-American crowd, "K-Town" would follow the lives of eight twenty-somethings living in Los Angeles' Koreatown. Alas, negotiations fell through when the network that was set to broadcast "K-Town" went through a "regime change," according to the Wall Street Journal, and executives pulled in the reins on the producers' creative freedoms.
"We wanted to show that there are lots of layers among Asian-Americans," Executive Producer Eugene Choi told Voice of America. "I think that with a lot of Asian-Americans in TV and film it's two dimensional. It's either the violin playing nerd or the martial arts master. Once people watch people will see how different it really is. It's not just 'Jersey Shore' with Asian people."
The eight cast members include Young Lee, Jennifer Field, Joe Cha, Scarlet Chan, Violet Kim, Peter Le, Steve Kim, and Jasmine Chang, who have nicknames like "The Party Animal," "The Troublemaker," and "The Heartbreaker."
The show does have all the fixings of a stereotypical reality show: clubbing, drinking and big egos. But the producers nevertheless hope to offer viewers something more.
"Look, I consider us pioneers," Steve "Mohawk" Kim told the Wall Street Journal's Tao Jones. "We're trying to change the game. Yes, there are haters. Yes, there are people saying 'You can't do this.' But we're trying to bring a new light to the Asian community -- showing a side of Asians that hasn't been seen in the media. We don't all just type at computers and wear glasses and go home and sip wine and listen to classical music. "
Check out the entire first episode of "K-Town" below.
Popular in the Community